Summer Solstice Celebration. Join Rev. Kimberley, Rev. Aileen for a Solar Fire Blessing with the First Unity Voices and more.
About this event
Celebrate the arrival of Summer and the full return of the light of the Sun. We will cast a sacred circle and enjoy the logest day of the year in celebration.
Join us in celebration of all that is Summer Solstice, under the purple tent and In Person. Rev. Kimberley will lead a Solar Fire Blessing as our ancestors did with healing herbs and plants, Rev. Aileen will deliver an inspiring message for the turning of the year and Arielle Giordano will lead you in an interactive "Guided Goddess Dance", The First Unity Voices will offer celebration with music and song.
The Summer Solstice is a time to reflect on our personal growth and the meaning of the season of light and growth. This is the moment of our year when there is the most light available to us. In terms of consciousness, it is when we are the most present to ourselves and who we know ourselves to be — the Sun represents the light of all life and consciousness. Seeds are planted in the Earth as well as the seeds of our souls. It's a time of renewal and abundance, a time of love and expansion, as the summer sun unfolds the leaves on the trees, so do our souls open to receive the light of source to illuminate that which is within each of us.
Bring you rattles, drums, flutes and more to join in a CommUNITY drum circle after the celebration.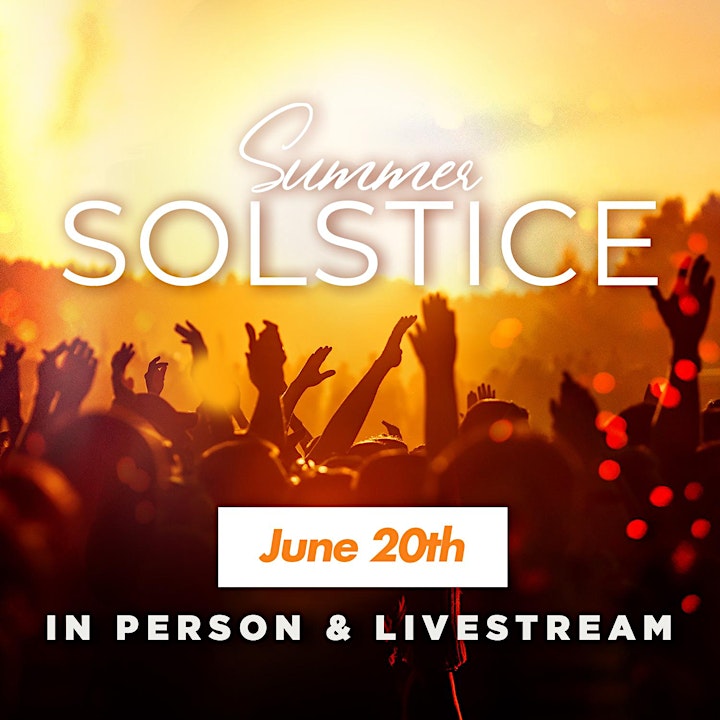 Organizer of Summer Solstice Celebration
We are a vibrant and inclusive community of seekers, artists, healers, and spiritual social activists we welcome all. We teach a positive, practical, and progressive approach to spirituality. Our spiritual campus features a spiritual education program, a prayer ministry, a bookstore, support groups and a variety of events, activities, and classes throughout the week.