Sales Have Ended
Registrations are closed
We missed you! We would love to have you in our painting party soon. Do look out for our future events. Until then follow us on INSTA and FB: Patiopaintparty
Sales Have Ended
Registrations are closed
We missed you! We would love to have you in our painting party soon. Do look out for our future events. Until then follow us on INSTA and FB: Patiopaintparty
Patio Painting Party is a social Initiative which offers a creative gateway that's fun and non-judgmental.
About this event
We conduct fun painting parties & workshops. It provides a creative gateway to people in hectic mundane city lives. Art is a spontaneous expression that resides in all of us & must be provided with a creative outlet. The painting experience is fun and stress free, allowing you to socialize and be in flow state. The venue is a beautiful patio in a high rise and gives a view of mountains and city scape on a good sunny day.
All the art materials, aprons and step by step instructions are provided. A glass of wine and a serving of Indian appetizers are offered to keep you fueled during the entire experience.
Note: Though aprons are provided please come in your play clothes as acrylic paint can permanently stain clothing.
NO OF SEATS: 6 (Keeping social distancing in mind we are only hosting small and intimate group of people)
AGE: All attendees must be 21 years old or older with valid ID.
DATE & TIME: June 17th 2021, 6:00 PM - 8:00 PM
LOCATION: 288 106th Ave NE, Bellevue, WA 98004, Phone: 206-790-2535, Email: patiopaintparty@gmail.com
FOOD/BEV: Red/white wine 1 glass/person free, more available for purchase. A plate of Indian appetizers is also free:)
HEALTHY AND SAFETY: You MUST bring a mask to wear for arrival and departure. You will receive an email before your event with more information about the current health and safety guidelines.
CANCELLATION POLICY: You are always welcome to reschedule with minimum of 24 hours notice. we will not be able to provide any refunds at this time.
Patio Painting Party makes no warranties expressed or implied as to the condition, appearance or function of your personal articles following a painting session and will not be responsible for repair or replacement costs.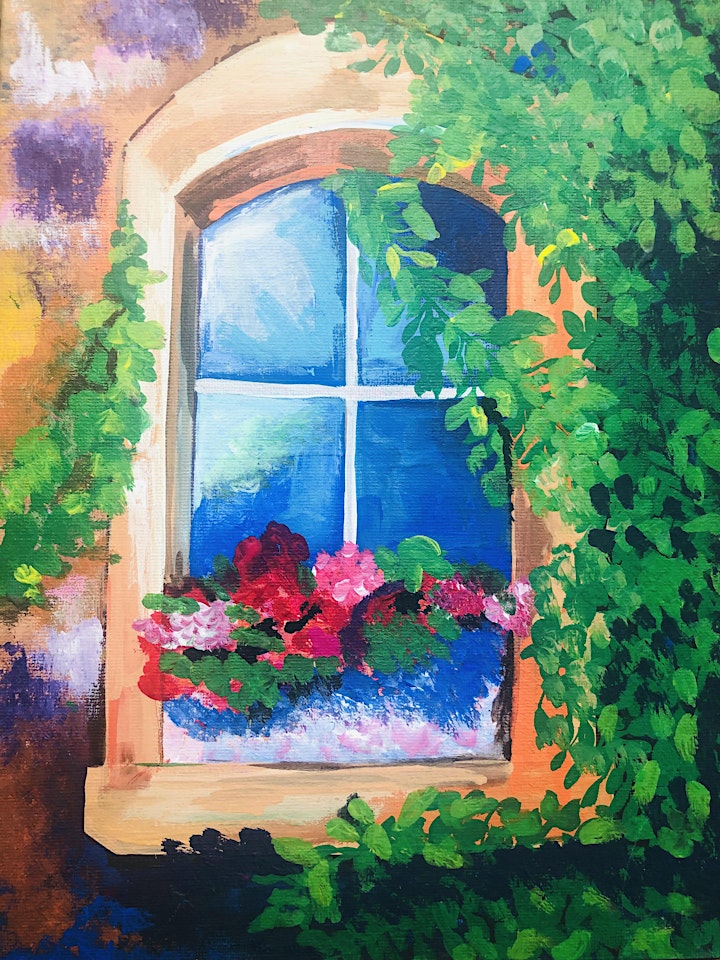 Let's paint the summer sojourn window...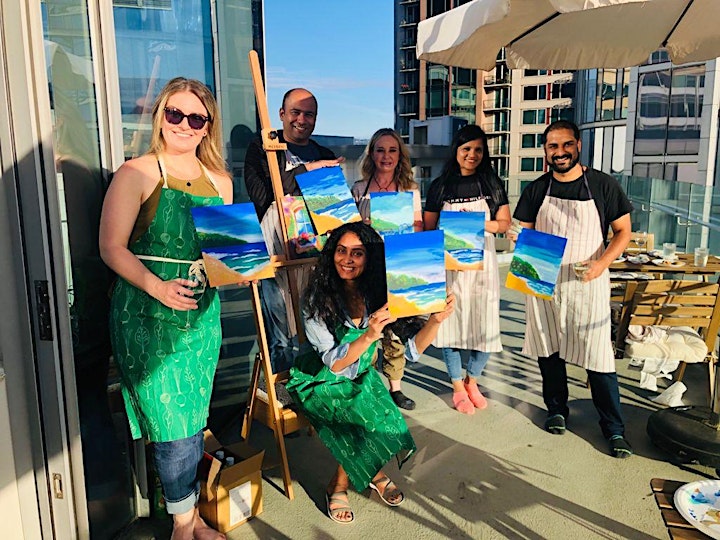 Organizer of SUMMER SOJOURN WINDOW
The Patio Painting Party is team of two women creating all inclusive space for art, creativity and expression. We want you to discover your talents, be in flow state and feel safe in doing so. Every individual is welcome and be part of this passion project.
Art is one of the best forms of therapy and when you engage with it, it works on body, mind and soul.
It is our dream to create a beautiful creative community where we celebrate uniqueness and diversity through art.
Come in as you are and explore and nurture the artist in you. You can bring a date and romance each other through creative expression as you paint. It can also be a small team building exercise or a meeting for work ideation. The possibilities are endless.