Refund policy
Contact the organizer to request a refund.
Eventbrite's fee is nonrefundable.
Join us for an interactive virtual workshop to learn how to leverage LinkedIn to bring your personal brand to life and advance your career!
About this event
While many take time off over the summer, you're invited to UPWARD's Summer Skills Series to get back to the basics and refresh your focus on fundamental skills. The series will consist of 6 virtual sessions that take place twice a month from June through August. The Summer Skill Series is bringing back topics that are known to be fan favorites and can help refine the skills that matter and will help you take your career to the next level. All sessions will be interactive and hands-on skill-building workshops.
Summer Skill Series Topics Include:
1. Personal Brand
2. Networking
3. Negotiation Strategies
4. Leveraging LinkedIn
5. Establishing Healthy Boundaries
6. Executive Presence
We are kicking off the Summer Skill Series with Session #1:
Leveraging LinkedIn to Boost Your Brand
Join us virtually on June 2nd at 9 am PT for an interactive workshop to learn how to leverage LinkedIn to its fullest potential and bring your personal brand to life! Did you know LinkedIn can be a far more powerful career tool than your resume? Your resume shares what you've done, but LinkedIn can share who you are—and who you want to be. Your LinkedIn profile can provide a new perspective by showing employers what drives you, why you're unique, and what you're capable of.
René Shimada Siegel will lead the workshop with her years of experience and expertise in consulting and building impactful brands. René's superpowers include authentic storytelling, making magical connections, and empowering the entrepreneurial spirit in others. She advocates for a diverse, inclusive, multigenerational workforce. Don't miss the opportunity to learn how building a strong personal brand can advance your career in this sure-to-be dynamic discussion.
_______________________________________________________________________________________
About Our Speaker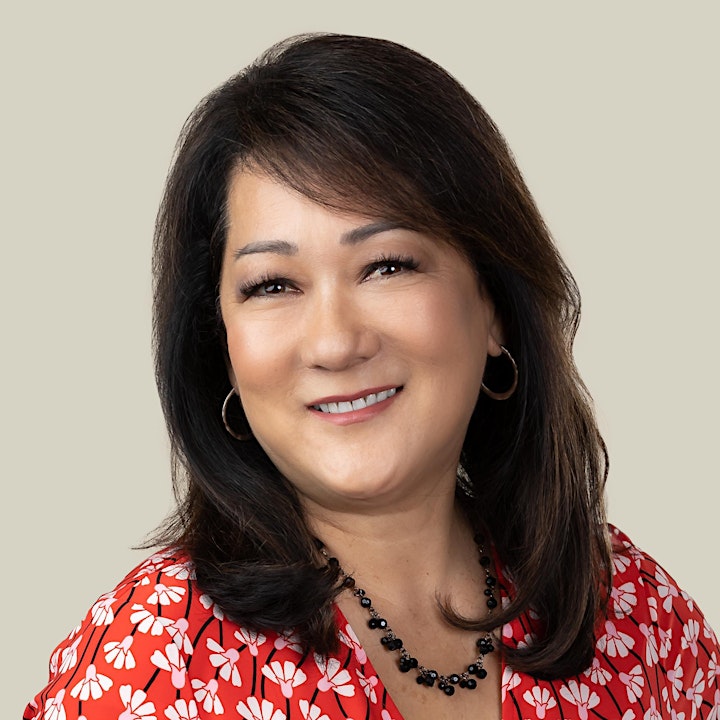 René Shimada Siegel is a partner for Armanino LLP, one of the top business consulting firms in the nation, and helps lead the AMF marketing and communications division. Prior to her current role, René spent a decade working in Silicon Valley then founded her company Connext to support Google, Cisco, LinkedIn, Salesforce, Abbott and other clients with expert marketing and communications consultants—while raising three amazing children. In February 2021, Connext merged with AMF and Armanino to provide flexible consulting expertise for even more colleagues in more industries.
René's superpowers include authentic storytelling, making magical connections, and empowering the entrepreneurial spirit in others. She advocates for a diverse, inclusive, multigenerational workforce.
René is also a public relations adjunct professor at her alma mater, San Jose State University and serves on the Dean's Advisory Board for the Lucas College of Business. Rene's a member of ASCEND, the largest Pan-Asian non-profit organization for business professionals in North America, and the International Association of Business Communicators (IABC). Among her public speaking experiences, René has been a featured presenter at the Public Relations Society of America International Conference and the Watermark Conference for Women. She's also been a contributing writer for Forbes and Inc.com.
________________________________________________________________________________________________
Upon registration, you will receive the Zoom information to log into at the time of the event. We encourage you to consider a donation to UPWARD, a 501(c)3 organization. Receipt for donations will be sent to your email you register with. To learn more, please check out our website at www.upwardwomen.org
UPWARD events are open to our executive-level, female members. If you are currently not an UPWARD member, by registering for this event you are accepting a complimentary UPWARD membership.
Criteria for membership: Members must be at senior level (i.e., a director, fellow, vice president, founder), or C-level executive in business, technical, government, and academia or an executive in a professional field such as a lawyer, doctor, financier, investment partner, professor, etc.
This is a private event. UPWARD reserves the right to accept or decline an individual's registration for an event for any reason. UPWARD reserves the right to prohibit entry of or to remove from the event any individual, whether registered or not, for any reason, including (but not limited to) disruptive conduct or conduct that is otherwise is not in keeping with the character and purpose of the event, as determined by UPWARD in its sole discretion. UPWARD shall not have any obligation to provide any refund to any person removed from an event. Our policy applies to everyone at the event, including (but not limited to) attendees, speakers, special guests, professionals, press, staff and volunteers.
________________________________________________________________________________________________
NOTE: We will accept cancellations for paid events only up to 72 business hours prior to the event. Any notices after that time is not refundable. Because UPWARD is a 501(c)(3) non-profit, we would appreciate your consideration of a tax-deductible donation versus a refund.
For more info about Fundraising Disclosures, please refer to this link: https://www.upwardwomen.org/donate/