Summer Skill Building Series: Elevate Your Executive Presence
An interactive, virtual workshop to learn the key elements required to build an impactful executive presence and communicate concisely.
Refund Policy
Contact the organizer to request a refund.
Eventbrite's fee is nonrefundable.
About this event
Summer Skill Series with Session #6:
Elevate Your Executive Presence with Sharon Delaney McCloud
Join us virtually on August 25th at 9 am PT for an interactive workshop led by Corporate Communications Professional, Sharon Delaney McCloud to learn the three key elements to build your executive presence so you can make an impact on your professional and personal life.
Did you know that executive presence skills rank 2nd in the top 20 leadership traits that make a difference in your career? Now, more than ever, present and future leaders must display C-suite readiness to deliver business results. To do this, you must amplify your influence, thought leadership and business acumen to lead transformational breakthroughs. This ability to align your mindshare while commanding a room, in person or virtually, is the DNA of executive presence.
By the end of the workshop, you will learn:
• The three, key elements to build your executive presence
• The core principles to clear, concise communication
• How to manage your interpersonal style to enhance your leadership presence
Summer Skill Series
While many take time off over the summer, you're invited to UPWARD's Summer Skills Series to get back to the basics and refresh your focus on fundamental skills. The series will consist of 6 virtual sessions that take place twice a month from June through August. The Summer Skill Series is bringing back topics that are known to be fan favorites and can help refine the skills that matter and will help you take your career to the next level. All sessions will be interactive and hands-on skill-building workshops.
Summer Skill Series Topics Include:
• Personal Brand
• Networking
• Negotiation Strategies
• Leveraging LinkedIn
• Establishing Healthy Boundaries
• Executive Presence
_______________________________________________________________________________________
About Our Speaker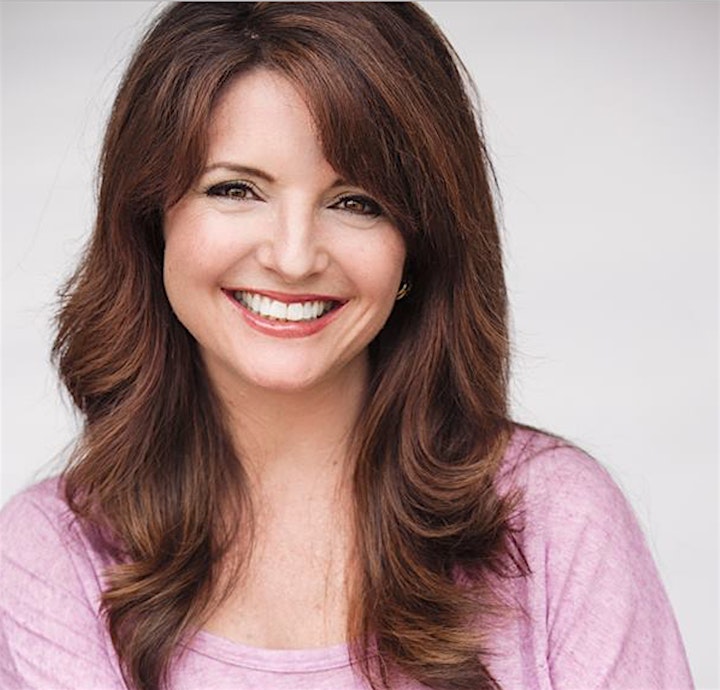 Sharon Delaney McCloud is an Emmy Award-winning broadcaster, TEDx Speaker, Certified Diversity Executive CDE®, adjunct professor, agency owner, cancer slayer and communications expert whose goal is to help people make impact in business and life.
As you'll hear her say often, words matter. By sharing how to embrace the power of storytelling, resilience and the human spirit, Sharon moves hearts and minds. Audiences worldwide describe her programs as "deeply relevant, moving and actionable."
Featured in Thrive Global, Enterprising Women, Sheryl Sandburg's Option B platform and co-author of Keep Going, Memoirs of Strength, Courage & Perseverance, Sharon helps people navigate their next chapter in the face of life's uncertainties. Her diverse client list includes Cisco, Lenovo, Eaton, 7-Eleven, Duke University, SAS, Biogen, Merz and many more.
Prior to launching her 3-time honored INC 5000 company, Sharon spent 20 years as a television journalist covering everything from NASA to politics to the Super Bowl at stations across the country. Her curiosity for people and their unique stories started early on when she lived in Kenya and Tanzania before moving to the United States. Sharon is married with 3 kids and loves to travel. Ask her where her next trip is.
________________________________________________________________________________________________
Upon registration, you will receive the Zoom information to log into at the time of the event. We encourage you to consider a donation to UPWARD, a 501(c)3 organization. Receipt for donations will be sent to your email you register with. To learn more, please check out our website at www.upwardwomen.org
UPWARD events are open to our executive-level, female members. If you are currently not an UPWARD member, by registering for this event you are accepting a complimentary UPWARD membership.
Criteria for membership: Members must be at senior level (i.e., a director, fellow, vice president, founder), or C-level executive in business, technical, government, and academia or an executive in a professional field such as a lawyer, doctor, financier, investment partner, professor, etc.
This is a private event. UPWARD reserves the right to accept or decline an individual's registration for an event for any reason. UPWARD reserves the right to prohibit entry of or to remove from the event any individual, whether registered or not, for any reason, including (but not limited to) disruptive conduct or conduct that is otherwise is not in keeping with the character and purpose of the event, as determined by UPWARD in its sole discretion. UPWARD shall not have any obligation to provide any refund to any person removed from an event. Our policy applies to everyone at the event, including (but not limited to) attendees, speakers, special guests, professionals, press, staff and volunteers.
________________________________________________________________________________________________
NOTE: We will accept cancellations for paid events only up to 72 business hours prior to the event. Any notices after that time is not refundable. Because UPWARD is a 501(c)(3) non-profit, we would appreciate your consideration of a tax-deductible donation versus a refund.
For more info about Fundraising Disclosures, please refer to this link: https://www.upwardwomen.org/donate/