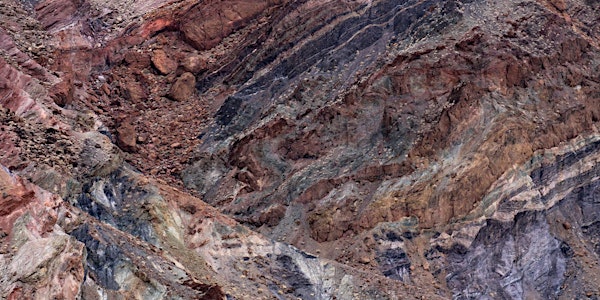 Summer Seminar: Geology of the Amargosa Region
Join us for a seminar on the fascinating geology of the Amargosa region with AC board member Bill Neill!
About this event
The Amargosa Basin is a world-renowned area for experiencing and studying the geology of the Death Valley region. Visitors and universities from around the world travel to the Amargosa Basin to get an up-close look at some of the oldest and most varied rock formations on the planet! In this seminar, AC board member Bill Neill will present on the fantastic geology found in this reach of the Mojave Desert.
The seminar will start with a presentation followed by a Q&A period.
These seminars are free to all AC members with a suggested donation of $20.00. Become a member by donating or signing up for our newsletter at https://www.amargosaconservancy.org/get-involved/
Bill Neill was educated as a geologist and petroleum engineer, and over the past 40 years his primary environmental interests have been the California Desert and control of invasive species. From about 1979 to 1981 Bill produced and directed an educational film on feral burros for the Sierra Club's Desert Committee, that's now viewable on YouTube. From 1983 to 1998 he organized volunteer groups that employed chainsaws and herbicide to remove a non-native tree, tamarisk or saltcedar, from desert springs and riparian areas throughout the California Desert and adjacent states. For the past two decades Bill has been self-employed as a professional herbicide applicator, working to control invasive wildland weeds and exotic trees in coastal watersheds of Los Angeles, Orange and western Riverside Counties. He joined the Amargosa Conservancy's Board in 2014 and has served as secretary since 2018.