Multiple Dates
Summer Program for all Kids & those with Learning Difficulties (age 4 to 11...
Event Information
Location
S-miles Center
Hannouche 990 Building, 3rd Floor, Sabtiyeh roundabout, Bauchrieh
Beirut, Beirut
Description
S-miles Summer Program 2017
Student age between 4 and 11 years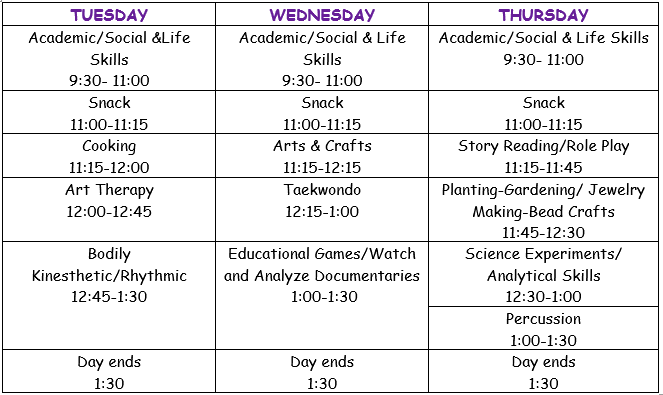 Social & Life Skills classes will cover a specific objective/theme
Time Management/Money Management
Communication (verbal and nonverbal, being part of a group, listening, expressing ones feelings…)
Friendship (caring about oneself and the others, kindness, accepting differences…)
Ethics and values (forgiveness, thankfulness, truth, appreciation of nature, celebration of difference, altruism, sharing, respect…)
Manners (table manners, conversation manners…)
Problem solving skills (managing conflict, standing for oneself…)
Hygiene and cleanliness (All body parts, home/road/environment cleanliness…)
Safety measures (during a fire/earthquake, road safety, cyber safety, stranger safety…)
Independency (brushing teeth, putting and removing cloth, putting and removing shoes, combing hair, preparing food…)
*Drama and Dance classes will be available on Wednesdays depending on the number of students registered
Kindly note the following:
- Study & Organization Skills session, encompasses 45 minutes and can be scheduled after 1:30. Objectives vary and change upon the need.
Setting goals
Preparing to study
Study habits
Controlling Procrastination
Tips for remembering
Note taking
Participating in class
Taking tests strategies
Reducing test anxiety
Raising self-esteem
Improving concentration
Motivating yourself to study
Managing your study time
Critical thinking
Others
- Money Management Skills session, encompasses 45 minutes and can be scheduled after 1:30
- The following activities are also available at any scheduled time: Computer Skills, Ping Pong, and Darts
- Psychomotor and Speech Therapy are available upon appointment
- Special Functional programs are available for ages 14 years till 25 years
For more information, please call on +961 71 74 74 54
Please follow us on:
Special Miles Center
Location
S-miles Center
Hannouche 990 Building, 3rd Floor, Sabtiyeh roundabout, Bauchrieh
Beirut, Beirut