Location
Benjamin's Desk, 1701 Walnut Street Philadelphia, PA 19103
Philadelphia, PA 19103
Description








Get the Newly Released
Massolution's 2013CF The CrowdFunding Industry Report
a
nd a ticket to this event here - 2 for 1 offer
The Soho Loft
and
FundingPost
present

Summer Philadelphia Venture Event
Sponsored by Benjamin's Desk
Interested in meeting early-stage Angel Investors and Venture Capitalists in Philadelphia?

Then register for The Soho Loft and FundingPost Summer Philly Venture Event on July 17, 2012!

The Soho Loft and FundingPost has hosted 220+ sold-out venture events in 22 cities over the past 12 years.
At our next event, the panel of investors will focus on Early-Stage Venture Investing:
How to meet investors, pitch them, and what it really takes to get them to write you a check! We will be discussing trends in Early-Stage Investing, hot sectors, sectors that these Angels and VCs look at, things that are most important to them when they are considering an Investment, the best and worst things an entrepreneur can do to get their attention, additional advice for entrepreneurs, and, of course, the best ways to reach these and other Investors. There will be plenty of time for networking with the Investor panelists, both before the panel & after the panel at the Cocktail Party!

As an additional benefit, entrepreneur 1/4 page summaries will be given to the investor speakers and attendees. All of the Investors will get your company description and contact info!

Register today, as this event will sell-out and seating is limited! There are only 90 seats left!

Additionally, there will be an Optional Pitching Workshop Lunch from 11am-1pm. The cost to participate in the workshop will be $350. This Lunch Workshop includes the $75 ticket to the event, and a 1/4 page listing in the Venture Guide Magazine (normally $125). Most importantly, it includes a 2-minute Pitching Spot to the Investors during the event! There are only 14 spaces left in the Workshop.
Location: Benjamin's Desk, 1701 Walnut Street Philadelphia, PA 19103
Date: Wednesday, July 17, 2013
Time: 2:00pm - 6:00pm
Cost:
- Entrepreneur Raising Capital - Event (90 left): $75
- Entrepreneur Event + Pitching Workshop (14 left): $350
- Investor / Service provider: $85
- Entrepreneur Event + Pitching Workshop + Massolution 2013CF The CROWDFUNDING INDUSTRY REPORT :$495
Crowd Investing Panel


Speakers: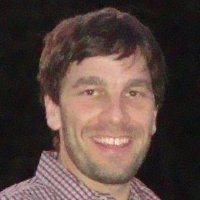 Lonnie Halpern
Founder, CrowdMason
Lonnie Halpern is the founder of CrowdMason, a New York City based company that develops a web platform which simplifies the process by which accredited investors can discover and invest in commercial real estate transactions. Lonnie has spent his career in commercial real estate where he experienced first-hand the challenges real estate operators faced raising equity for their transactions. It's from this experience that he recognized the need for a service like CrowdMason.
Prior to founding CrowdMason, Mr. Halpern was a vice president at a publicly traded real estate investment trust (REIT) where he was responsible for a variety of initiatives. Notably, Lonnie launched a joint venture equity investment vehicle to invest in multifamily properties and lead the work out and restructuring group. Lonnie has significant experience structuring, underwriting and originating commercial real estate financing, commercial real estate acquisitions, and asset management. Mr. Halpern received a B.A. from Cornell University and a J.D. from Boston College Law School. Lonnie is admitted to practice law in both New York and Massachusetts and is an active member of the Urban Land Institute.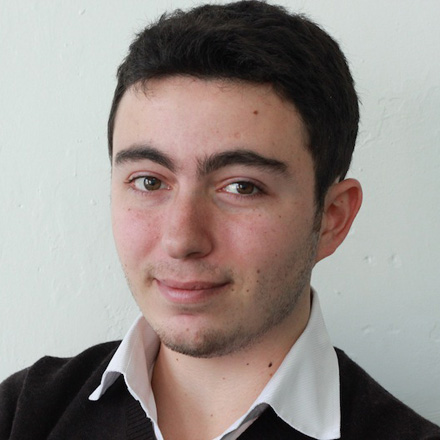 Founder, LuckyAnt
Jonathan is founder of LuckyAnt.com a crowdfunding platform for local small businesses. It helps businesses undertake improvement projects by raising funds from their customers, fans, and community. In exchange for pledges, users receive rewards from the businesses they fund. In its first year, Lucky Ant has raised over $500,000 for small businesses nationwide.
Jonathan attended the University of Pennsylvania in the Huntsman Program, graduating with a B.A. in International Studies and a B.S. from the Wharton School of Business with a concentration in Management.
Prior to Lucky Ant, Jonathan co-founded One-Song in 2009, which helped independent artists sell songs directly to their fans.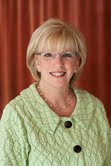 President, Sharla Feldscher Public Relations
Sharla Feldscher is a highly acclaimed public relations professional who received the Hall of Fame Award from the Philadelphia Public Relations Association as well as the Woman of Distinction Award from the Philadelphia Business Journal. As president of Sharla Feldscher Public Relations, Inc. (based in Old City in Philadelphia), Sharla has over 30 years experience in the communications field with extensive background in media relations, publicity, special events and community relations. She is an active member of the Philadelphia community, and serves as a director on several boards and marketing committees.
In a new division of her firm – SFPR Music, Sharla works with many musicians in management and as a publicist. As the manager of The Jōst Project , a jazz collective that interprets classic rock in a jazz format, she oversaw their recent Kickstarter campaign with MFM-Media, based in the Netherlands, to raise money to complete a CD and plan its promotion. They not only matched their goal, they beat it in only a four-week campaign.
Sharla's list of current and former clients reads like a "Who's Who of Philadelphia" from Please Touch Museum (where she was their first Director of Public Relations) to Sesame Place (her client for 26 years) to the Inquirer and Daily News, KYW-TV, FOXTV, the Franklin Institute, the Free Library of Philadelphia, the Merriam Theater, The Mann Center for the Performing Arts, the environmental law firm of Manko, Gold, Katcher & Fox, LLP and many more. She's proud to include the Fairmount Water Works Interpretive Center as a client on a project a few years ago.
The author of six books on creative ideas to do with young children several published by HarperCollins, Sharla began her career as a kindergarten teacher in Philadelphia. She wrote KIDFUN for the Philadelphia Daily News for eight years, KYW Newsradio, for the Phillies and currently writes a KIDFUN blog at www.kidfunandmore.com.
VC and

Angel Investors Panel
Moderators: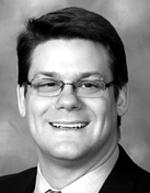 Partner, Morgan Lewis LLC
Jeffrey P. Bodle is a partner in Morgan Lewis's Business and Finance Practice and its Emerging Business and Technology Practice. Mr. Bodle is a corporate and securities lawyer whose practice focuses on representing emerging businesses and other high-growth private and public companies throughout every stage of their lifecycle. He also represents seed and venture capital investors, private equity investors, institutional investors, and strategic investors in investment and portfolio company transactions. He also concentrates his practice on a variety of complex transactional matters, including IPOs and other public and private offerings of equity and debt securities, mergers and acquisitions and corporate partnering, joint venture, and other strategic transactions.
Mr. Bodle regularly acts as general outside counsel to startups and high-growth companies at all stages of development, primarily in the technology (including software, mobile, Internet commerce, and digital media), life sciences (including biotechnology, biopharmaceutical, healthcare, and medical devices), financial services, clean technology, and consumer industries. He also counsels boards of directors and senior management of companies on corporate governance, securities law compliance, and general corporate matters.
Mr. Bodle's startup and emerging business practice focuses on coordinating the firm's resources to provide entrepreneurs, startups, and later-stage emerging businesses with legal and strategic advice on a broad range of matters from formation through acquisition or IPO. These matters include choice of entity and formation issues, equity and incentive structures, execution of growth strategies, including through mergers and acquisitions, equity and debt financing structures, negotiations with seed and venture capital investors and commercial partners, and corporate governance, employment, and intellectually property matters. He also counsels clients in implementing exit strategies, including preparing for and executing a sale transaction or an IPO, and transitioning from a private company to a public company. He also nurtures entrepreneurs and early stage clients by reviewing their business plans, helping them identify appropriate financing sources, and providing connectivity to the region's startup, emerging business, and venture capital communities. He is also an active member of the firm's "Connect at Morgan Lewis" program, which brings together investors and entrepreneurs and guides clients through the process of refining their investor presentations through individual coaching sessions.
Mr. Bodle is an active member of the region's startup, emerging business, and venture capital communities. He is a member of the IT Investment Advisory Committee for the Ben Franklin Technology Partners of Southeastern Pennsylvania. He also serves on the board of directors of the Entrepreneurs' Forum of Greater Philadelphia. He speaks regularly on startup, emerging business, and venture capital topics and serves as a coach and judge for a number of investor and venture fairs and business plan competitions.
Mr. Bodle earned his J.D., magna cum laude, from Villanova University School of Law in 1999, where he was managing editor of research and business for the Villanova Law Review and was named to the Order of the Coif. He earned his B.A. from Villanova University in 1995.
Mr. Bodle is admitted to practice in Pennsylvania.
Speakers:

Principal, Cross Atlantic Capital Partners
Carter Caldwell is a Principal at Cross Atlantic who is involved in investment due diligence, deal sourcing, as well as other Cross Atlantic operational efforts. Prior to joining Cross Atlantic, Carter founded and served as COO of Quazant Technology, Inc, the developer of the Transaction Accelerator, a high-speed transaction processing database. Prior to Quazant, Carter helped start Acorn Systems, Inc. and was integral in taking that company from pre-revenue to profitability. At Acorn, he served in the capacities of Director of Corporate Development, Product Manager and Engagement Manger. His experience is derived from positions at Acorn Systems, J.P. Morgan, Bear Stearns, and Business Philadelphia Magazine.
While at Acorn Systems, and working with distributors in the Semiconductor, Electronics, Fluid Mechanics, Chemical, Food Service, and Steel industries, Carter succeeded in returning numerous businesses to profitability using a variety of methods, including activity-based costing.
JP Morgan recognized Carter for creating a novel software analysis tool for all equities under their coverage. This tool, which utilized data such as equities' respective median volatilities and average daily volumes, enabled JP Morgan's institutional traders to make more informed trading decisions. Ultimately, this tool was used to alter the mix of equities that JP Morgan held in its Institutional Portfolio.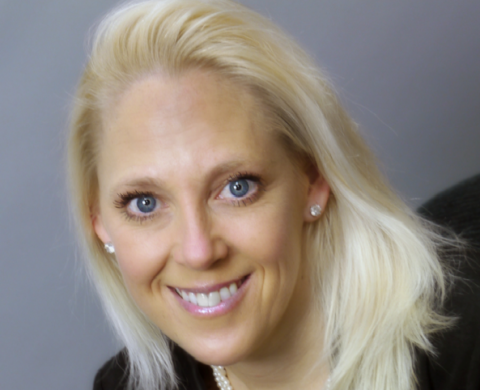 Executive Director, DreamIT Ventures
Karen Griffith Gryga is an experienced venture capitalist and investor with over 15 years of transaction experience. Karen is the Executive Director of MAG, The Mid-Atlantic Angel Group, which has two angel funds under management. The Mid-Atlantic Angel Group Funds I & II, LP (MAG I & II) were created to bridge the gap between angel funding and institutional venture capital funding serving the Mid-Atlantic region. Karen is also Co-Founder and CEO of FashInvest, an initiative focused on emerging growth entrepreneurs within Branded Goods, Fashion and Retail and Technologies that intersect Branded Goods, Fashion and Retail. The goal of FashInvest is to create a business platform focused on bringing together entrepreneurs, investors and industry executives to foster the growth and development of emerging growth enterprises within Branded Goods, Fashion and Retail. Previously, Karen was a Founder and Partner of Liberty Venture Partners, a Philadelphia based venture fund established in 1997. Karen holds a MBA in decision analysis from the Wharton School of Business at the University of Pennsylvania (with Distinction). At the same time as Wharton, Karen obtained a Masters in Computer Science from the Moore School of Engineering at the University of Pennsylvania. Karen earned her Bachelor of Science degree in computer science (Phi Beta Kappa) from the College of William and Mary in Williamsburg, Virginia.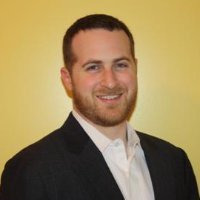 Managing Director, Mentor Tech Partners
Mr. Topche joined MentorTech Ventures in 2007 and serves as a Principal. He was previously a member of the Fund Investments Team at Hamilton Lane Advisors, a fund-of-funds manager and private equity investment consultant. In this capacity, he evaluated private equity funds across a broad spectrum of stages and strategies on behalf of both discretionary and non-discretionary clients. During his time at Hamilton Lane, Mr. Topche reviewed more than 100 funds, including venture capital, mezzanine, buyout and real estate funds. Based in part on reports he drafted, more than $1 billion was invested into these funds.
Prior to working for Hamilton Lane, Mr. Topche was an Associate with NJTC Venture Fund, where he focused on investments in early-stage companies in the software, Internet and communications sectors. His responsibilities included deal flow generation, initial company reviews, performing due diligence on potential investments, participating in deal structuring, reviewing legal documentation and working with companies post-investment, occasionally as an Observer on Boards of Directors.
He previously worked for MRA International in real estate development consulting and for the accounting firm Frankel and Topche.
Mr. Topche is a magna cum laude graduate of the Wharton School, with a B.S. in Economics, with concentrations in Finance and Legal Studies and a Political Science minor from the College and Arts and Sciences.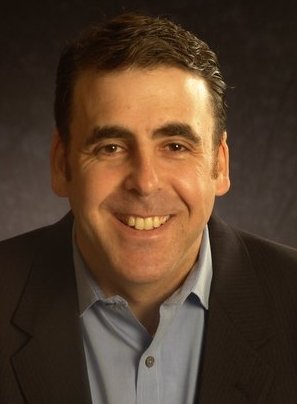 Managing Partner, Emrald Stage2 Ventures
Mr. Richter has broad experience in the venture capital industry, having worked at a number of leading venture firms over the past 8 years. He brings to the Fund extensive experience performing due diligence and portfolio management through multiple venture cycles. Mr. Richter was most recently at Himalaya Capital, having joined in early 2002 as a Principal. Mr. Richter has significant investment experience and has been active on the boards of a number of companies. Mr. Richter additionally brings to Starling a strong technical background in software development and systems administration.
Prior to Himalaya, Mr. Richter worked at Lucent Technologies in the New Ventures Group, where he focused on the creation and launch of software startups. In addition to Lucent, Mr. Richter has prior venture capital experience working at Softbank Ventures (now Mobius Venture Capital), Jerusalem Global Ventures and Flatiron Partners. Mr. Richter additionally has operational experience as the founder of Zapper Technologies' US operations, where he formed and built out the company's US office. Mr. Richter has additional prior experience working in investment banking at Salomon Smith Barney and product development at Dubois, Brown & Co, now a division of SS&C Technologies (Nasdaq: SSNC).

Business Development, Gabriel Invesments
Holly's career includes 20 years of business development experience including stints at 5 start-up ventures, 1 of which had a very successful IPO (MBNA America) and another (Juniper Bank) that was acquired by Barclays Bank for close to $300mm. Most recently, she was responsible for Business Development at local start-up, TicketLeap (a Gabriel portfolio company), where she increased gross ticket sales from BD efforts over 400% within 1 year.
She recently joined Gabriel Investments where she is responsible for deal sourcing and is involved in investment due diligence and other Gabriel operational activities. She also actively works with the Gabriel portfolio of companies to refine their business development strategy and tactics.
Holly holds a BA and MBA from the University of Delaware.
Partner, MVP Capital Parnters
Mr. Penn joined MVP in 2000 from Boston Millennia Partners, a private equity firm where he was a Partner. He has served on numerous MVP company boards including Andrews International, Coffin Turbo Pump, and Implex. From 1994 to 1998, Mr. Penn was President and CEO of Tektagen, Inc., a leading contract services firm serving the biotechnology and pharmaceutical industries. Tektagen was successfully sold to Charles River Laboratories, Inc. in 1998. Prior to Tektagen, Mr. Penn was President of Independence Ventures, Inc., a firm that specialized in starting and building high-potential, technology-based companies. Earlier in his career he held several positions in industry and venture capital. Mr. Penn is a graduate of the Massachusetts Institute of Technology, the Stanford University Graduate School of Business, and the University of Pennsylvania Law School.

Partner, Next Stage Capital
Terry's 30 year track record in the human capital industry brings a highly differentiated set of skills and experiences to the NextStage team. As an entrepreneur, strategic business advisor, and venture capitalist, Terry has meaningfully impacted the way the Mid-Atlantic region's executive management and investment community look at building businesses. Along with his human capital expertise, in growing numerous young businesses, Terry has acquired an in-depth knowledge and expertise of the critical factors necessary for long-term entrepreneurial success.
Terry established The TWC Group in 1996 to share these best practices in using recruitment and talent management to build competitive advantage. In 2006, TWC Group acquired HR Impact to augment its world-class management consulting with HR solutions. In 2007, with more than 100 employees across the Mid-Atlantic region, Terry sold TWC Group to ManpowerGroup (NYSE: MAN, f/k/a COMSYS IT Partners).
Before TWC, Terry served as a strategic consultant to Dialogic Corporation, the world's leading computer telephony components provider. He helped build Dialogic from a 45-person organization to over 1,300 employees within nine years. Prior to that, he was an independent consultant for DuPont and there helped to build a new division, DX Imaging Corp., which was a joint partnership with Xerox Corporation.
Terry continuously applies his skills and experience in the entrepreneurial community where he:
Serves as strategic advisor and investor to both product and service companies on designing and building world-class sales and business development functions;

Supports high-tech companies with functional organizational design and strategic restructuring;

Designs, develops, and implements accelerated talent acquisition programs for fast-paced start-ups, as well as major Fortune 500 companies, in both the software and consulting services industries; and

Evaluates and invests in undiscovered early stage software and hardware technology and/or services companies with NextStage Capital.
Terry has been widely published in print and on the Internet in such venues as HR Executive Magazine, Harvard Management Update, Network Magazine, Princeton Business Journal, and vcapital.com. He also appeared on CNNfn and NBC Nightly News and has lectured at Wharton's MBA Entrepreneurial Program.
Terry holds degrees in Criminology and Psychology from the Indiana University of Pennsylvania. He serves on a number of Boards of Directors and Advisory Boards for companies, including Movitas, LLC and Cross X Platform, LLC.
Massolution's CF2013 The CROWDFUNDING INDUSTRY REPORT
The only reliable and comprehensive insight into the size, composition and outlook for the crowdfunding industry, from Massolution, the industry insider. 100 pages of in-depth analysis:
This report offers a comprehensive, reality-based assessment of the crowdfunding industry, based on data gathered from 308 funding platforms worldwide and analysis from leading experts active in the industry and in academia. It maps, graphs, and predicts crowdfunding activity by geographic location, category, crowdfunding model (donation, reward, lending, equity, or royalty), activity, dollar amount, success rate, and other essential factors. A Web 2.0 Financing section includes deep analysis of crowdfunding dynamics, legal frameworks worldwide, and possible disruptors. An Outlook section identifies trends, innovations, crossovers, and financial mechanics that will shape the industry's future. This research is the first in a series of three reports aimed at providing reliable and factual information on the global crowdfunding industry.
Extensive data on crowdfunding in 2012

Analysis of the composition of the global crowdfunding market

Market growth, composition and funding volumes

Best performing industries, geographies, and market segments

Crowdfunding dynamics and campaign characteristics

Location of platforms globally and breakdown by region and category

Web 2.0 financing

Legal frameworks

Market outlook and forecasts ...and more!
Table of Contents
Introduction
– Foreword
– Key Findings: Highlights; Predictions; Key Messages; Developments
– About this Research: The 2013CF Industry Report; The Research Team; About massolution
– Crowdfunding Defined: Definition and Taxonomy; Crowdfunding Models
The 2012 Crowdfunding Market
– Market Growth and Composition: Crowdfunding World Map by Total Funds Raised; Growth Rates by Crowdfunding Model; Predictions by Region; Predictions by Crowdfunding Models
– Campaign Statistics: Campaigns Worldwide; Crowdfunding Models
– Funding Probabilities: Threshold-Pledge Systems; Funding Probabilities; The Pledge vs. Pay Out Ratio
– Most Active Categories: Across the Models; Financial vs. Non-Financial Crowdfunding; Individual Models
Web 2.0 Financing
– The Collaborative Web
– Crowdfunding Dynamics: Social Ties; Social Proof; Third-level Acceleration: Strong Ties, Weak Ties, & Beyond
– Legal Frameworks: Global Overview; Key Markets and Initiatives
– Direct Crowdfunding: Case Studies; Applicability; Costs and Benefits of CFPs
Outlook
– Emerging Crowdfunding Platforms: A New World Map; Niche Platforms; Crowdfunding Models and Threshold-Pledge Systems; Financial Backing
– Capital Inflow: Crowdsourcing Primer; Capital Inflow Distribution
– Developments: Industry Focus / Niche Platforms; Locavesting / Community Platforms; Hybrid Platforms; Enterprise Crowdfunding; Crowdfunding Economic Development; LIVE Crowdfunding
Appendix
Acknowledgments
Sponsors
Media Sponsors:
Startup

Digest