Summer PDC: 2-Week Intensive Permaculture Design Certification

Friday, July 28, 2017 at 7:00 PM

-

Friday, August 11, 2017 at 6:00 PM (EDT)
Event Details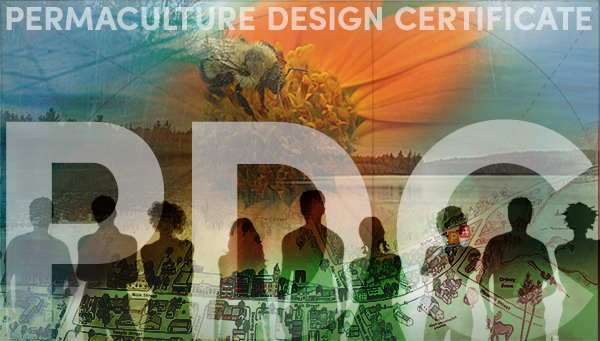 FMI: ecologybasedeconomy.org/permaculture-design-course
Explore how nature designs itself and how to emulate those processes to become sustainable designers ourselves. We will learn how to map and design landscapes and our lives, grow organic food in all seasons, plan for resilience, and work to build a more sustainable future for ourselves, our communities and the planet.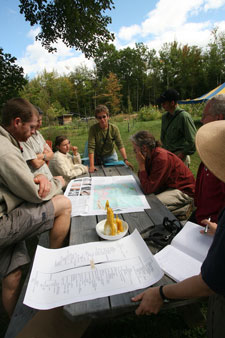 In addition to a thorough grounding in permaculture ethics, principles and history, this permaculture design course will provide essential hands-on experience in organic gardening, forest gardening, social permaculture, natural building techniques, appropriate technologies and more, informed by the individual interests and skills of the participants. Culminating in a group design project, participants will gain skill and discover new skills in the permaculture design process.  
Site visits and hands-on opportunities will include the Alan Day Community Garden, a food forest in its 3rd year of development, and a robust farm-to-school site at the Robert's Farm Preserve. We will also visit a variety of local permaculture sites showcasing natural building styles from round-wood and traditional timber-frame, to a certified passive house. We will examine CEBE community projects promoting local food, green shelter, renewable energy and post-carbon transport and enjoy public film screenings and lectures. For inspiration and reference for our design work, we will also spend time in some of the region's most beautiful and significant natural areas. 
Completion of the CEBE PDC will empower individuals as permaculture designers, consultants, and introductory level teachers while enabling graduates to use the word "permaculture" in their practice, business or project.
---
DETAILS: Two Week Intensive PDC

Friday, July 28 – Friday, August 11




Community Focused

Social & Physical Landscape Design

Regenerative Culture




Co-facilitated by:

Rachel Lyn Rumson

Scott Vlaun

 

Guest Teachers:


David Homa

Caitlin Horigan

Jesse Stevens

Aaron Parker

 

Accommodations:

Moose Pond in Otisfield for camping

Outdoor kitchen

Access to electricity

Outhouse

Wood fired hot tub




Food:

Potluck opening night

Lu

nch included

Break dinner each night 

Fare Share Food Co-op for groceries

Area restaurants include:

Café Nomad ($)

The Vegan Café ($)

Norway Brewing Company ($$)

76 Pleasant Street ($$$)




General Daily Schedule:

8:30a - 12p morning session

12p - 1p Lunch

1p - 5:00p afternoon session

5:00p - 6:30p - Dinner break

7:00 - 9:30 - Evening session*

There will be one day off for free time

*Evening sessions are not every night

Tuition


Full Tuition:

$1350,

$1200 by 7/1 

Deposit: 

Early Registration Discount:

$150

Scholarships:

PLEASE APPLY HERE

Group rate (3 min):

$1000 each

Referral discount: $100

Topics covered, but not be limited to:




Permaculture principles and ethics

Zone and sector analysis

Reading the landscape

Pattern recognition and application

Water in the landscape

Swales and berms

Climate adaptation and microclimate strategies

Scales of permanence

Mapping

Urban permaculture

Land tenure and access

Community resilience strategies

Design process and methods

Plant guilds and polycultures

Human-scale agriculture

Soil Carbon, Biochar and Mycorrhizae

Mushroom foraging and cultivation

Tools and appropriate technology

Seeds and seed saving

Food forests and agroforestry

Living soil systems

Animals in the landscape

Ponds and Earthworks

Gray water systems

Bioremediation

Natural building strategies

Renewable energy

Embodied energy and product lifecycles

Forest management and biodiversity

Managing watersheds

Ecological Economy and Equity

Group design project

Yoga for Gardeners

Talent Show!


 

 

 

 

 

 

 

 
---
FACILITATION & GUESTS
Facilitated by a team of experienced educators from Maine's dynamic permaculture community, the class will utilize CEBE's unique position as a hub of community resilience-building in historic downtown Norway, combining social permaculture and community-based solutions with nature-inspired design of human-scale environments.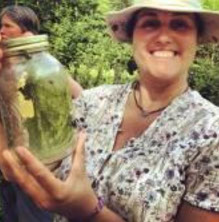 Rachel Lyn Rumson, Co-Facilitator
Royal River Collaborative
Rachel Lyn has been called an animator due to the life that she brings to groups, actively engaging them in their work. Her master's thesis on Regenerative Systems combined with her study of permaculture design are the keystone of her practice. As a systems thinker, Rachel Lyn embraces the complexity of each project and works to maximize the goals of her clients. In business and activism, she values task, process, and place as vital components of each project, seeking to develop communities that create, learn and change together.
Rachel Lyn excels at collaboration and engagement. She works with emergence on the land and with people, helping to connect and weave networks. She practices landscape permaculture design out of her studio at George Perley House B&B in Gray, Maine, where her family is innkeepers and homesteaders. Her practice has included multi-stakeholder design for couples, families, and communities.
After doing her PDC and Advanced PDC training at The Resilience Hub in Portland, Maine, Rachel Lyn co- facilitated PDCs, performed site consults, collaborated on several design projects and helped grow the organization. She also worked as a Social Permaculture Designer and Educator, specializing in large event planning and facilitation. In this capacity, she supported many community projects including the Transition New England Gathering, the Art of Participatory Leadership Training, and the Northeast Permaculture Convergence. She also assisted in the formation of the Portland Tool Library and the Greater Portland Community Land Trust, and coordinated countless events from skill-shares to festivals, to community conversations.
Prior to permaculture, Rachel Lyn was a university professor teaching sociology and psychology, a contract trainer and a serial entrepreneur and business coach.

She currently co-creates the Cooperative Design Lab program, a one-of-a-kind leadership development course for community organizers bases on social permaculture, and is co-designing a Social Permaculture course. Rachel Lyn also offers talks, skill-shares and site-walks on a limited basis and serves on her local planning board. Her permaculture presence online can be found at Royal River Permaculture.
---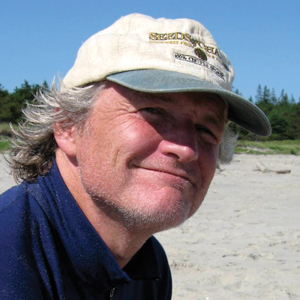 Scott Vlaun, Co-Facilitator
Center for an Ecology-Based Economy
As Executive Director of the Center for an Ecology-Based Economy (CEBE), Scott has helped lead the community's response to climate instability and resource depletion. Through permaculture-inspired projects including a Community Food Forest, Edible Main Street in Norway, CEBE Community BikeShare, as well as the annual Foothills Food Festival and Electric Vehicle Expo, CEBE is known throughout the region as an innovator in the transition to a post-carbon economy. Scott has presented CEBE's work to The New England Transition Network, New England Grassroots Environment Fund, Sierra Club Maine and Oxford County Soil and Water Conservation District, among others.
Scott is also the co-founder of Moose Pond Arts+Ecology (MPA+E) that provides graphic design, photography, writing, and permaculture design services to ecologically- and community-focused organizations, publication, and individuals. In his travels documenting the organic seed and farming movement, he had the good fortune to conduct an extensive interview with Permaculture founder Bill Mollison in 2002 that led him down the permaculture path. MPA+E also maintains two acres of open space in a 50+ acre mixed forest, now in transition from market and trial gardens to a more perennial polyculture. In 2006, MPA+E hosted a two-week Permaculture Designers Course (PDC) led by Andrew Jones. Permaculture consulting work includes crop planning and forest management, timber frame design and construction, and edible landscape design and implementation.
Scott has written and photographed for publications including Mother Earth News and currently is a regular contributor to West Coast Maine and reviews permaculture related books for the Maine Organic Farmers & Gardeners Association. Scott teaches widely on permaculture, seed saving, and food system dynamics. He was recently a guest instructor at the Whole Systems Design PDC in Vermont, at Post Carbon Designs' Permaculture in Practice course, and at the Maharishi University pf Management in Fairfield, Iowa. He regularly teaches permaculture classes ranging from short introductions to local school groups, to multi-day intensives for adults. He has presented "Seed People, A Journey into the Organic Seed Movement," an original slide show and lecture, at the Organic Seed Growers Conference, Restoring Our Seed, the Pennsylvania Association of Sustainable Agriculture Annual Conference and the Maine Farmer to Farmer Conference.
---
GUEST TEACHERS
In addition to our facilitators, we are excited to include the following guest teachers in our program: 
David Homa, Post Carbon Design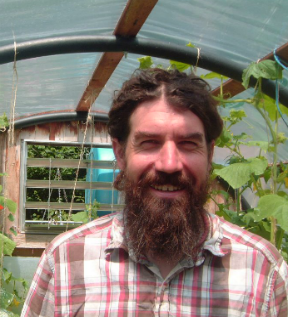 David is a certified Permaculture designer, consultant, carpenter and professional landscaper. His work includes landscape implementation in residential settings, farms, businesses, schools and university projects throughout Southern Maine. Clients include: University of Southern Maine, Bailey Farm Elderberry Cooperative, Casco Bay High School & P.A.T.H.S, Gray/ New Gloucester High School, Overland Apiaries, Fryeburg Academy, The Honey Exchange, Manchester Elementary School

Aaron Parker, Edgewood Nursery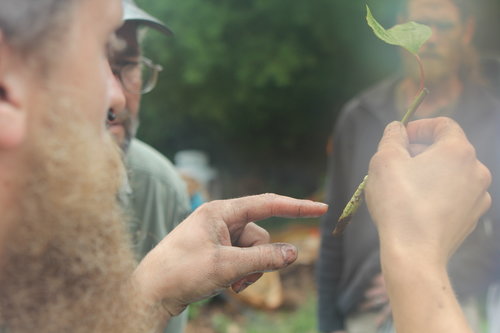 For over a decade Edgewood Landscapes has served southern Maine; designing, installing and maintaining functinal landscapes that are not only beautiful, but produce food, medicine and wildlife habitat with a minimum of external inputs. Aaron teaches a variety of course subjects including: Seed Saving and Vegetable Breeding, Propagating Plants, Introduction to Edible Landscaping, Perennial Vegetables for Maine, Tree Crops: Beyond the Apple, Making Yogurt at Home, Introduction to Low Maintenance, Low Input Gardening, Companion Planting for the Home Orchard.
_____________________________________
The Center for an Ecology-Based Economy (CEBE) is hosting the internationally recognized Permaculture Design Certification (PDC) course. This intensive two-week course covers the classic 72 hour PDC curriculum with principles developed by Permaculture co-founders David Holmgren and Bill Mollison over 35 years ago.
When & Where

Norway
447 Main Street
Norway, ME 04268


Friday, July 28, 2017 at 7:00 PM

-

Friday, August 11, 2017 at 6:00 PM (EDT)
Add to my calendar
Organizer
Whether we choose to or not, Western Maine will eventually become part of a post-fossil fuel economy faced with the challenges of an increasingly unstable climate. We can, however, choose to plan now, while resources are available, to transition to a more resilient and ecology-based economy that provides for our perennial needs and celebrates the strength of our communities.
Join the Center for Ecology-Based Economy to realize the goal of healthy, sustainable communities and achieve greater resilience to climate and resource instability. Only by working together and celebrating our diversity and collective knowledge will we create our greatest potential as a community and thrive well into the future. 
CEBE
447 Main Street, Norway, Maine 04268
207-739-2101
ecologybasedeconomy.org