Description

1967 may have been the Summer of Love, but 2016 is undoubtedly the Summer of VR. From new startups to major product launches to headline-grabbing global phenomena like Pokemon Go!, VR & AR are changing the way that we interact with digital content and how we experience the world.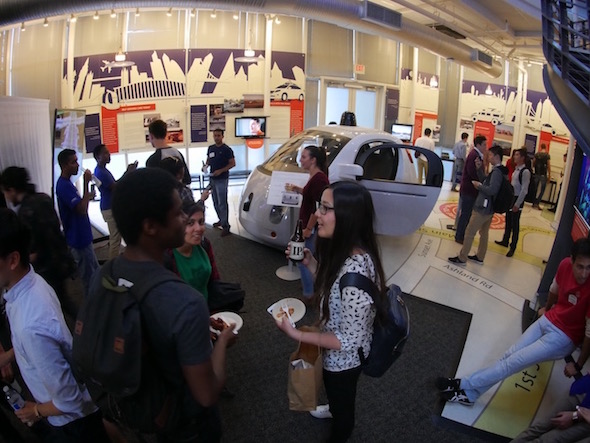 Join us on Thursday, August 18th from 6:30-9:00pm for the "Summer of VR: What's Now & What's Next"!
The event will feature demos from some of the most exciting companies in VR & AR today as well as a panel featuring a discussion among VR innovators about what they find most exciting, most challenging, most concerning, and most inspiring about the current wave of VR development and interest ( more below).
So, bring a friend (we offer a discount when you buy tickets together), meet other young professionals in the Bay Area and be a part of the future!
Featuring Technology & Demonstrations From:

Vicarious is about people, their lives and sharing their stories in VR. By building upon the media assets on their mobile phone and mixing that with stickers, 3d animated emoji & characters, particle effects, environmental geometries, audio and 360 photos/videos, Vicarious enables the average social media user to create and share snippets of their life in a visually communicative medium. It a quick, fun and connected VR social media platform. For more on Vicarious, check out vicariousvr.com.
Uncorporeal provides the only holographic solution capable of seamlessly integrating photo-realistic humans, objects and environments into VR/AR experiences. The Stanford University Virtual Human Interaction Lab says Uncorporeal's work is "the most realistic VR I have ever seen. So real you don't even feel like you're in VR." Their technology can enabling a truly cinematic narrative experiences where users can freely roam around VR worlds. They're also capable of going from shoot to playback in VR within a matter of hours, fast enough for film industry 'dailies' or news-cycle turnarounds. More on Uncorporeal at uncorporeal.com.
FOVE Inc. is a Tokyo-based creator of the world's first eye-tracking VR HMD. Started in 2014, FOVE has been singularly focused on eliminating the barriers between thought and interaction in a virtual world. By focusing on where users are actually looking, FOVE is able to realize enormous technological advantages through simulated depth of field, foveated rendering and more. In addition, eye-tracking gives designers and creators astonishing new insights into human-computer interaction.
SVVR (Silicon Valley Virtual Reality) is a fast-growing community of developers, entrepreneurs, hackers, and artists dedicated to advancing affordable and accessible virtual reality and promoting a healthy diverse VR ecosystem.
Immersv is the leading mobile VR ad network. Built by the most experienced team in App Marketing, we're here to help drive the Mobile VR market to consumer adoption.
AltspaceVR is a virtual reality software company building a new communication platform. It is now used by people in over 150 countries to share a variety of experiences and interact in the most natural and fulfilling way possible online.
At LightUp, we believe the future of learning will be more personalized and hands-on than ever before, enabled by advancements in artificial intelligence and augmented reality. We recognize the importance of not only building cool technology, but also harnessing it to create products that are accessible and affordable. Our first product, which uses AR to teach kids about circuits, is now available at 1000+ retailers across all 50 states. With our next-generation Smart Lens AR technology, we will revolutionize how people learn by bringing together 3D holograms, interactive voice guidance, and adaptive learning analytics.
Featured panelists of VR innovators and leaders include: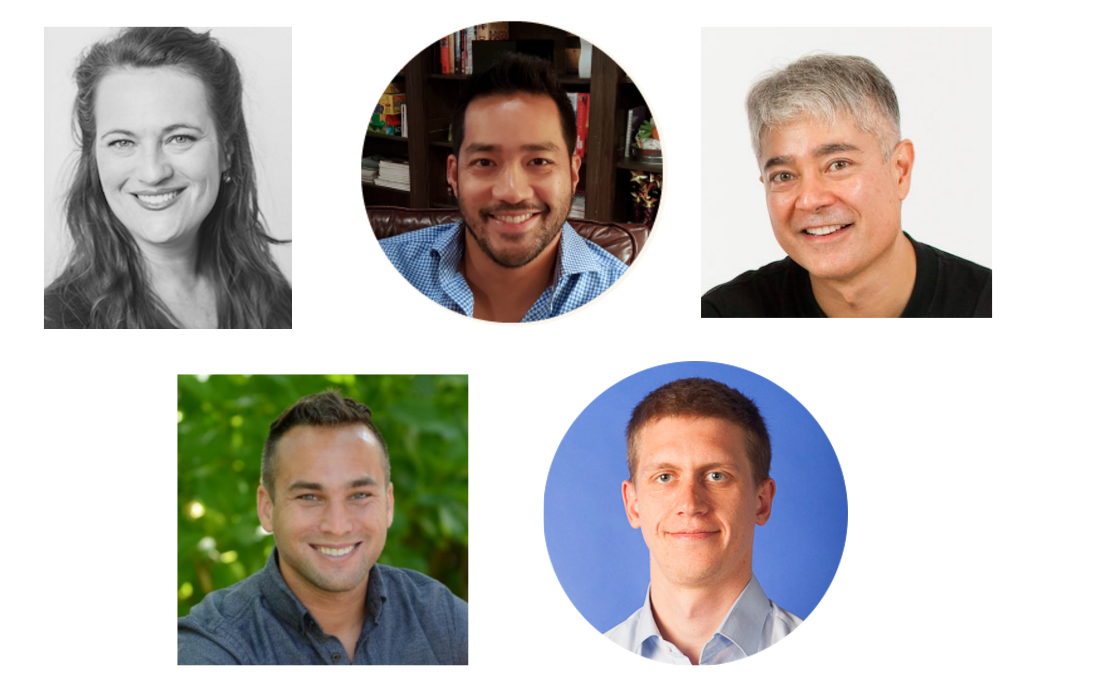 Moderator: Jody Medich, Director of Design, Singularity University Labs
Jody Medich is the Director of Design for Singularity University Labs, where she provides design and innovation direction for corporate, startup and field impact teams. She employs a radical approach to Human Centered Design to create exponential solutions to the world's toughest problems. She also speaks about Augmented and Virtual Reality for SU. In her 20-year design career, Jody has created just about everything from holograms to physical products and R&D for over 300 companies. She's spent the last 5 years on AR/VR, most notably as Principal Experience Designer on the HoloLens Project at Microsoft and Principal UX at LEAP Motion. Previously, she co-founded and directed Kicker Studio, a design consultancy specializing in Natural User Interface and R&D for companies including Intel, Samsung, Microsoft, and DARPA. Jody is also a practicing artist with an MFA in Painting and Design & Technology from the San Francisco Art Institute. She's a collaborator with the art crew FiveTonCrane, and builds robots and rockets in her spare time.
Panelist: JM Yujuico, Founder & CEO, Vicarious
JM is a 3-time founder that has built large scale companies from the ground up in varying industries. A sci-fi fan and lover of media and technology led him down the VR rabbit hole and to founding Vicarious. He sees the power of VR HMDs as a tool for allowing people to connect with media by experiencing it rather than our current consumption habits of passively staring at screens.
Panelist: Kul Wadhwa, COO & Co-founder, Uncorporeal
Kul Wadhwa is COO and co-founder of Uncorporeal Systems, a start-up company that provides the most realistic state-of-the-art solutions for creating VR and AR experiences. Previously, Kul was the MD & Head of Mobile at the Wikimedia Foundation, where he led growth to make their flagship product - Wikipedia - the fifth most visited website on the planet. Kul has also founded or led multiple start-ups in the fields of consumer web/mobile internet, e-commerce, enterprise software and education. He received both his undergraduate and graduate degrees from Stanford University. Kul and his colleagues plan to bring anything and everything you see in the real world, into a virtual one. Virtual reality will feel so real that it will test the limits of human morality.
Panelist: Gavan Wilhite, Founder and Director of Engineering at AltspaceVR
Gavan Wilhite is a Founder and Director of Engineering at AltspaceVR, a social VR company enabling people to do things together regardless of distance. People from around the world use the platform for a range of activities including language learning, tabletop gaming, and live comedy shows. He has spent his career leveraging game design and technology to impact other fields. Prior to his work with VR, he was at The Walt Disney Company exploring new ways to educate children using the principles of game design. He is interested to see how causes such as effective altruism can be furthered by the use of emerging technologies like virtual reality.
Panelist: Manfred Zabarauskas, Product Manager, Google Daydream
Manfred is a product manager focusing on VR user interfaces at Google Daydream. He was a founding member of the Google Cardboard full time effort, and is interested in defining the next generations of computing: from VR/AR, artificial intelligence and robotics, to cloud and high-performance computing. Manfred holds Computer Science degrees from Cambridge and Oxford, and prior to VR launched new interfaces to Google Cloud Platform, built robots, and worked on new productivity tools at Microsoft.
Hosted by the NextGen Advisory Board