2020 Virtual Summer Reading Series: Editor's Roundtable with Scott Andrews, Chinelo Onwualu, Julia Rios, and Wendy Wagner
About this event
We are thrilled to bring you a special event with editors Scott Andrews, Chinelo Onwualu, Julia Rios, and Wendy Wagner.
The event will stream live on YouTube.
Please contact communications@clarionwest.org to request Closed Caption services.
About Scott Andrews:
Scott H. Andrews lives in Virginia with his wife, two cats, eleven guitars, a dozen overflowing bookcases, and hundreds of beer bottles from all over the world. He writes, teaches college chemistry, and is Editor-in-Chief and Publisher of the six-time Hugo Award finalist online fantasy magazine Beneath Ceaseless Skies.
Scott has taught writing at the Odyssey Workshop, Writefest, and online for Odyssey Online Classes and Cat Rambo Academy for Wayward Writers. He has lectured on short fiction, secondary-world fantasy, editing, magazine publishing, audio podcasting, beer, and heavy metal on scores of convention panels at multiple Worldcons, World Fantasy conventions, and regional conventions in the Northeast and Midwest. He is a six-time finalist for the World Fantasy Award, and he celebrates International Stout Day several times a week.
About Chinelo Onwualu:
Chinelo Onwualu is a Nigerian writer and editor living in Toronto. She's non-fiction editor of Anathema Magazine, and co-founder of Omenana, a magazine of African Speculative Fiction. Her writing has been featured in several anthologies and magazines, including Slate, Uncanny and Strange Horizons. She's been nominated for the British Science Fiction Awards, the Nommo Awards for African Speculative Fiction, and the Short Story Day Africa Award. Find her on her website at: www.chineloonwualu.com or follow her on Twitter @chineloonwualu.
About Julia Rios:
Julia Rios is a queer, Latinx writer, editor, podcaster, and narrator whose fiction, non-fiction, and poetry have appeared in Latin American Literature Today, Lightspeed, and Goblin Fruit, among other places. Their editing work has won multiple awards including the Hugo Award. Julia is a co-host of This is Why We're Like This, a podcast about how the movies we watch in childhood shape our lives, for better or for worse. They've narrated stories for Escape Pod, Podcastle, Pseudopod, and Cast of Wonders. Find them on Twitter as @omgjulia.
About Wendy Wagner:
Wendy N. Wagner is the managing/senior editor of Lightspeed and Nightmare magazines. Her SF eco-thriller An Oath of Dogs was a Locus bestseller. Her other work includes two novels for the Pathfinder Tales series and more than forty short stories. She also served as the non-fiction editor of Women Destroy Science Fiction!, which was named one of NPR's Best Books of 2014, and the guest editor-in-chief of Queers Destroy Horror! She lives in Oregon with her very understanding family.
About the Summer of Science Fiction & Fantasy Reading Series:
The Clarion West Summer Reading Series is sponsored by the Seattle Office of Arts & Culture, King County 4Culture, Amazon Literary Partners, the University Book Store, and the Seattle Public Library. If you are interested in helping to sponsor the summer reading series or sponsor the Write-a-thon, please contact us at director@clarionwest.org.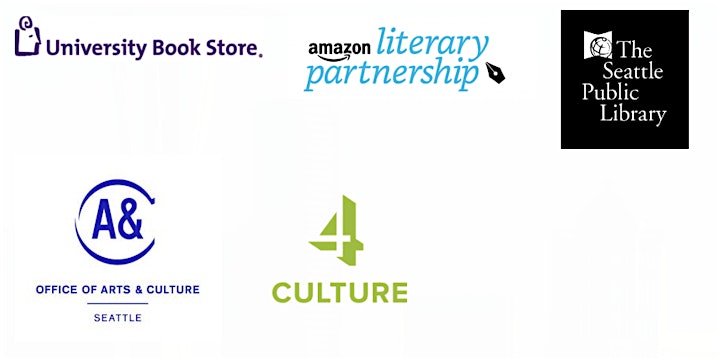 Organizer of Summer of Science Fiction & Fantasy Series: Editor's Roundtable
Clarion West supports emerging and underrepresented voices by providing writers with world-class instruction to empower their creation of wild and amazing worlds. Through conversation and public engagement, we bring those voices to an ever-expanding community. 
We set writers on the path to success, we foster greater equity and inclusion in the speculative fiction world, we help bring quality speculative fiction to light, and we bring writers and readers together.