Description
This performance is a Bring Your Own Chair (BYOC) event. Children 12 and under are free to attend.
Glen Burtnik, alumnus of Styx and the original Beatlemania (he played Paul), touring bassist/vocalist with the current version of ELO, major label recording artist and hit songwriter ("Sometimes Love Just Ain't Enough" – Don Henley/Patty Smyth, "Spirit of a Boy, Wisdom of a Man" – Randy Travis, and others) brings you the Summer of Love Concert. The Summer of Love Concert focuses on iconic rock music from the period of time generally between the 1967 release of The Beatles revolutionary album Sgt Peppers Lonely Hearts Club Band and the famous Woodstock Music and Art Festival in 1969.
Joined by 12 or more performers including a horn section, strings, keyboardists, percussionists, background vocalists and an incredible rock rhythm section, the Summer of Love Experience recreates "note for note and absolutely live" the songs, and the psychedelically flavored spirit, of the Woodstock Generation. "I've always had a playlist on my iPod named The Summer of Love. I'm actually a hippie at heart. The music of that era is probably what moves me the most," said Burtnik in a recent interview.
To further enhance that experience, The Summer of Love Concert can also feature Marc Rubinstein's Pig Light Show which is recognized as one of the most famous psychedelic light shows in rock history and is well known for its use in the late 1960s as the house light show at Bill Graham's legendary New York City concert hall, the Fillmore East.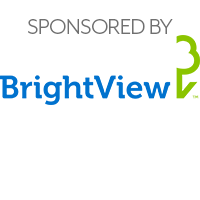 For more information, please visit https://freemanstage.org/