Summer of IDEAS | "Invisible Child" Panel Discussion
Summer of IDEAS | Join a Live Discussion with Melissa Harris-Perry and Others about the Pulitzer Prize-winning Book "Invisible Child."
About this event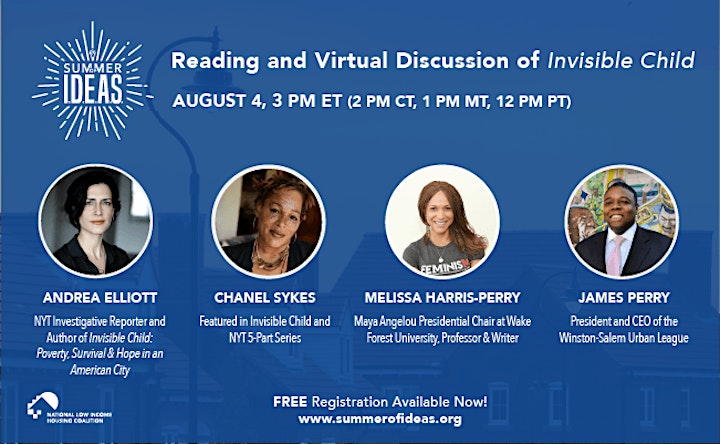 Panel Discussion on Homelessness and Poverty
Join us for a conversation with Andrea Elliott, Pulitzer Prize winning author of Invisible Child, Chanel Sykes, homeless advocate and mother featured in Invisible Child, and James Perry, president and CEO of the Winston-Salem Urban League. The discussion will be moderated by Melissa Harris-Perry, Maya Angelou Presidential Chair at Wake Forest University, Professor & Writer.
This panel discussion is part of the National Low Income Housing Coalition's Summer of IDEAS (Inclusion, Diversity, Equity, Anti-racism, and Systems-thinking) educational series.
Register for the panel discussion scheduled for Thursday, August 4, from 3 PM - 4:15 PM ET (2 PM - 3:15 PM CT | 1 PM - 2:15 PM MT | 12 PM - 1:15 PM PT)
Registered participants will receive the event link in their inboxes, including reminder emails leading up to the event. (ASL services will be provided)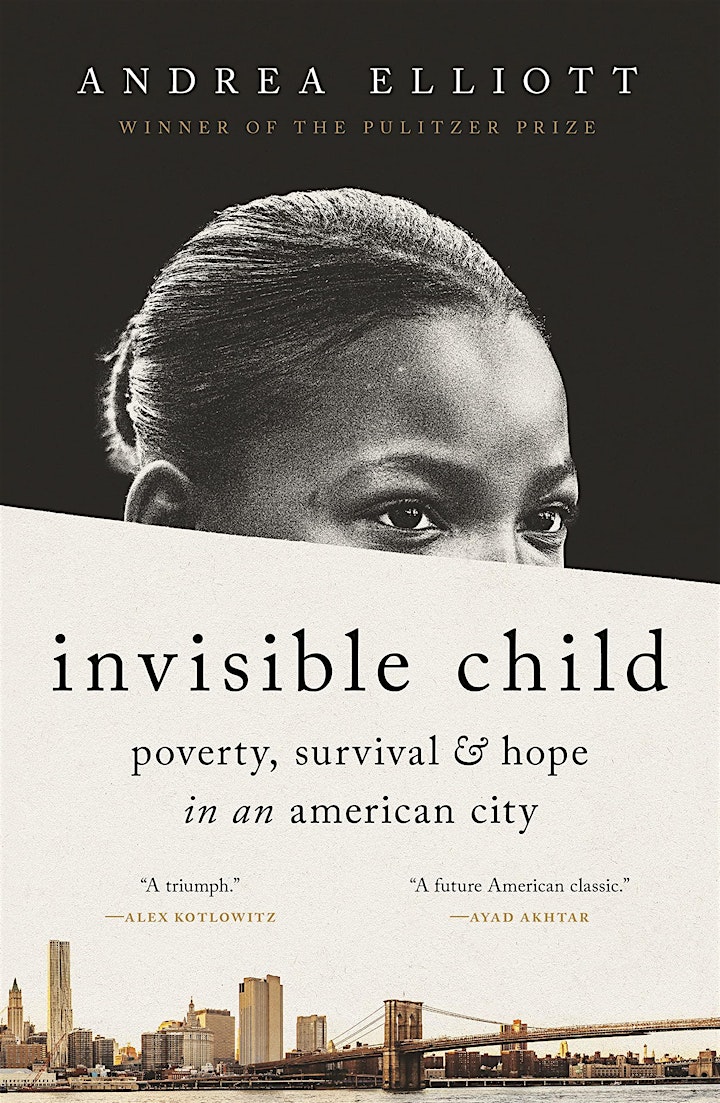 The Book | Invisible Child
Invisible Child follows eight dramatic years in the life of Dasani Coates, a child with an imagination as soaring as the skyscrapers near her Brooklyn homeless shelter. Born at the turn of a new century, Dasani is named for the bottled water that comes to symbolize Brooklyn's gentrification and the shared aspirations of a divided city. As Dasani grows up, moving with her tight-knit family from shelter to shelter, this story goes back to trace the passage of Dasani's ancestors from slavery to the Great Migration north. By the time Dasani comes of age, New York City's homeless crisis is exploding as the chasm deepens between rich and poor.
The Summer of IDEAS is Hosted by |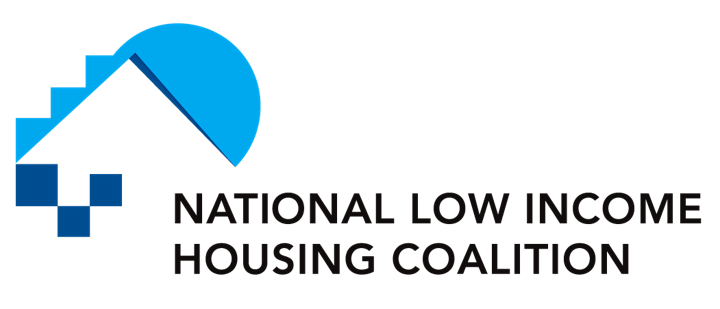 More Information |
Send questions to: ideas@nlihc.org