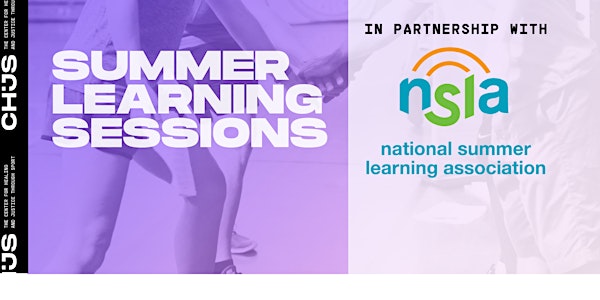 Summer Learning Series in partnership w/the National Summer Learning Assoc.
Four sessions focused on healing centered youth sports offered free of charge in partnership with the National Summer Learning Association.
About this event
The purpose of the National Summer Learning Association's (NSLA) Heath and Fitness Professional Summer Learning Community is for participants to learn how sport and physical activity impact social-emotional learning, and assist in healing from trauma.
Participants in the Professional Learning Community will:
Share best practices, personal experiences, and case studies for knowledge, professional renewal, and growth,
Convene four times, including one in-person session in Washington DC at the NSLA Conference.
WE ENCOURAGE ALL ATTENDEES TO SIGN UP FOR ALL SESSIONS!