About this Event
Our Annual Five Points Outdoor Summer Jam Music Festival for ST. JUDE RUNS is back!
July 27th
Gates Open at 4:30pm
Bands for 2019:
The Blank Stairs at 4:30pm
Aileeah Colgan at 5:30pm
Teddy Robb at 7:30pm
SmithField at 9:30pm
**Tickets will go on sale by May 24th! **
Join us on July 27th outside of Five Points for the music festival, games, delicious food, drinks and support the St. Jude Runs cause!
Food Trucks: Hick'ry Catering Company PICO De GALLO Kamaelas Kreamery will be available all evening. A portion of their proceeds will go to St. Jude Runs! Thank you vendors!
Drink Specials: We will have soda, water, beer, wine, specialty drinks and more! Tip your bartenders because the tips are going to St. Jude Runs too!
MTCO VIP Tent: Pay $10 to get a luxury seat in the VIP Lounge provided by MTCO Communications. The $10 fee will go to St. Jude Runs! Thank you MTCO digiMAX!
Outdoor Games: Bags Games, Giant Jenga
Tickets: $20 Admission Fee
*Kids 14 and under are FREE!*
A portion of each ticket sold will go to St. Jude Runs!
Thank you event sponsors: MTCO digiMAX, UFTRING AUTO GROUP, WASHINGTON COMMUNITY BANK, AMEREN ILLINOIS, CREATE A SCENE & I DO EVENTS
Inked Entertainment Events
ABOUT THE BANDS_____________________________________
The night will kick off with the local band, THE BLANK STAIRS! The Blank Stairs are a pop & rock band made up of five Central Illinois teenagers. (Kelan Grimm, Abbey Haste, Josh Sweeney, Lily Nelson and Cami Proctor) Though none of us live in the same town or go to the same school, our love of music and performing has brought us together. We have been playing as a band since the summer of '17. Learn more about this band here: https://www.theblankstairs.net/about-us?fbclid=IwAR0xrI47IWZavkOslkuj6UOAkWx0CbJ73aiY5SYfDJrkVLn7PEiGJi414Cs
___________________________________________________
AILEEAH COLGAN takes the Summer Jam stage at 5:30pm! She and her experienced musicians make up a 6-member country performance with exceptional original music, and crowd-favorite covers. Since the debut of her first album, Aileeah has accomplished many personal and professional milestones:
Recently interviewed by Billboard magazine regarding the release of her new music video for her song "Country Scene," in which she impersonates 21 classic country music legends. Took 1st place for the entire state of Illinois in the national country talent search, the "Country Showdown." Selected as a "Nash Next Artist to Watch" by 97.3 NASH FM. Starred in Cole Swindell's music video for his hit song "Should've Ran After You." She has performed VIP pre-shows or opening slots for - Luke Bryan, Toby Keith, Kane Brown, Little Big Town, Shania Twain, Gavin Degraw, RaeLynn, LoCash, Scotty McCreery, Rodney Atkins, Lee Greenwood, Dustin Lynch, Easton Corbin, The Swon Brothers, and Chris Lane.
Aileeah just released her new album "Life's a Beach," available everywhere music is sold or https://www.aileeahcolgan.com/
_________________________________________________
We are excited to have TEDDY ROBB at Summer Jam 2019. Perfecting his craft in Rocky Mountain ski lodges and Nashville's Honky Tonks, A native of Akron, Ohio, Teddy grew up loving the outdoors. He fished, hiked, and played football through college at Kent State. It was during college when his passion turned to music the moment he heard George Strait's "Troubadour". That was it, the decision was made. He called his parents, packed his bags and hit the road. Teddy spent time in Vail playing music to support his snowboarding habit before making the final move to Nashville.
Teddy co-wrote his debut track "Lead Me On" with Ryan Beaver, Matt McGinn and Aaron Eshuis and it was produced by Shane McAnally, Matt McGinn, and Ben Fowler. https://www.teddyrobb.com/ http://www.cmt.com/news/1804480/the-meetup-that-gave-teddy-robb-musical-gold/
____________________________________________________
HEADLINER: SmithField was founded in 2011 with a dream as big as their home state of Texas. Comprised of vocalists Trey and Jennifer, SmithField took the stage by storm with their memorable music and stunning harmonies. Having grown up together, their on-stage chemistry is undeniably genuine and natural.
Country duos are a unique breed in the music industry. Two voices have to blend perfectly together, and that combination is often hard to find, even in two great singers. The duo has continued to persevere with their music and develop their sound, and found that with a lot hard work and passion that anything can be accomplished. After only one year in Nashville, SmithField had already landed opening gigs for established artists including Kane Brown, Scotty McCreery, Granger Smith, Dustin Lynch, Brothers Osborne and Old Dominion.
Proving to be the hottest emerging duo in country music, Smithfield's new single "Our World" is quickly becoming a fan favorite. Find it on all platforms and on the new Smithfield EP due early this year! https://www.smithfieldmusic.com/
https://theboot.com/smithfield-we-make-our-own-ep-interview/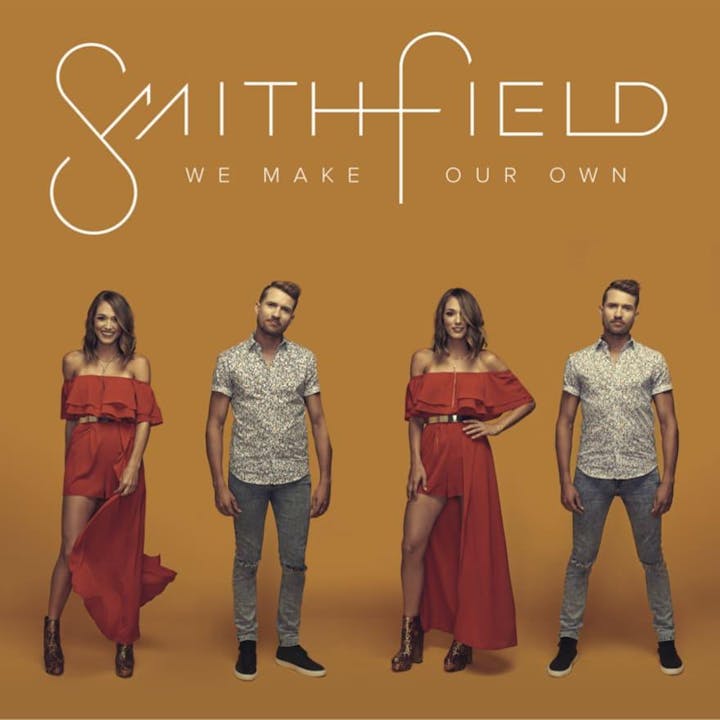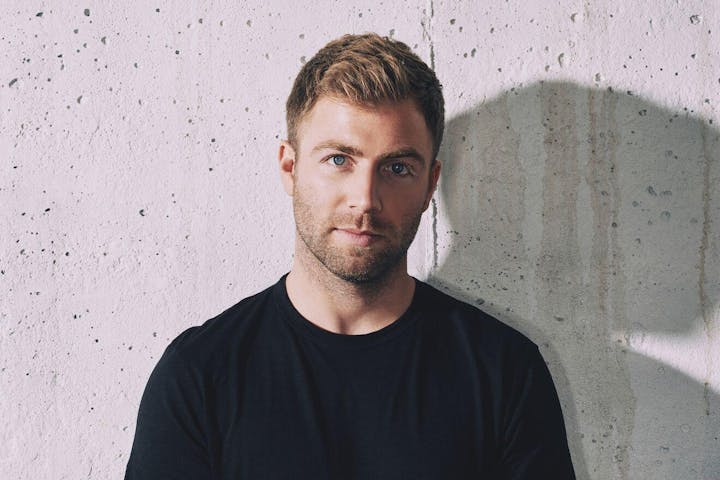 Performers
Date and Time
Location
Refund Policy