Summer Institute 2017 - Bless the Space Between: Missional Conversations
Description
Summer Institute | July 17-21, 2017
Bless the Space Between: Missional Conversations
Schedule
Lodging Options
Workshops
Sponsor Opportunities

The Summer Institute is a United Methodist Collegiate Ministry Conference that seeks to carry out UMCMA's mission of Support, Advocate, Connect, and Equip. We intentionally plan times of worship, learning, conversations, and connecting time. Our hope is that it be a time of training and development that aims to sharpen veteran collegiate ministers and invite those within the first five years in a collegiate ministry to learn the basics, create an environment where mentoring and relationships happen, and seek to unite and strengthen all of United Methodist Collegiate Ministry. Our focus this year is "Bless the Space Between: Missional Conversations." We have invited speakers from all different walks of life to model creating space so relationships can be formed and missional conversations can happen. We have also created more workshop space so that you can learn more, hear more, and ask more questions.
We've built in times of collegiality and support because we never want you to think you're walking this journey of United Methodist Collegiate Ministry alone. The first part of the week will be workshop heavy and specifically geared towards new campus pastors or those who want a refresher. Our plenaries will start late Tuesday afternoon, so there will be a rolling registration Monday and Tuesday. We'll be finished by noon on Friday. The registration cost is the same whether you begin Monday or Tuesday. The added cost will be for your lodging. For instance, determine when you will check-in and when you will check-out, count those nights and then register for your lodging accordingly [if you are staying in a dorm, of course]. Otherwise you will negotiate that with the local housing option.
We want this to be a time of equipping, sparking ideas, sharing, dreaming, planning, brainstorming, and most of all collegiality.
Registration
Earliest Bird Registration $99 per person (until April 15, 2017)
Early Bird Registration $119 per person (until May 31, 2017)
Event Registration $139
Members get $10 off registration (enter "member" into promotional code at registration site)
*** You must register for the Residence Hall option when you first register for the Summer Institute.
Lodging
Option 1: Residence Hall/Apt at OKC University
The cost for rooms/no meals in Methodist Hall. $30.00 per bed/per person. The beds are double and all linens, towels,and blankets will be supplied by the University. Pillows and toiletries are not supplied by the University. There are very small refrigerators, microwave. Sink, showers, living room, kitchen sink, the guest needs to furnish their own dish soap, cups, coffee makers, plastic plates, bowls, utensils, laundry soap for laundry if they need to use the laundry facilities. Machines use is free. *** You must register for the Residence Hall option when you first register for the Summer Institute. If you accidentally made this mistake, please email info@umcma.org with what nights you want to stay.
Option 2: Embassy Suites Oklahoma City - $139
1815 South Meridian, Oklahoma City, OK 73108 Individual guest will call the hotel direct for reservations @ (405) 682-6000. Please let your guest know to ask for the "UMCMA" group rate. The discounted rate will be available until Monday, June 26, 2017. After this date, room will be offered at the prevailing rate. The guests can call the hotel directly to book reservations @ 405-682-6000 and make sure they ask for the "UMCMA" discounted rate. They can also go online and book @ www.oklahomacity.embassysuites.com and use the group code of UMC. They will need to make their reservations no later than June 26, 2017 Cancellation Policy: To avoid being charge 1st night's room and tax, reservation must be cancelled at least 72 hours prior to arrival. Failure to do so will result in being charged. Each registered hotel guest may enjoy (maximum of 4 people per suite): Evening Manager's Reception each night from 5:30-7:30pm with complimentary beverages and light snacks Complimentary full breakfast buffet each morning with cooked to order omelet and eggs
Option 3: Hampton Inn - $109
4333 SW 15th Street, Oklahoma City, OK 73108 Booking Link: http://group.hamptoninn.com/UnitedMethodistCampusMinistersAssoc T (405)604-8000 | F (405)604-8002 Group Name: United Methodist Campus Ministers Association Arrival Date: 16-Jul-2017 Departure Date: 21-Jul-2017 Please note, the entire URL must be copied and pasted for it to work properly. Please share this link with anyone who needs to book United Methodist Campus Ministers Association rates. We look forward to welcoming you to our hotel!
Option 4: VRBO - Vacation Rental By Owner - https://www.vrbo.com/
Meals
UMCMA will provide Monday-Thursday lunch and Tuesday night dinner. 5 Meal Optional Purchase of On-Campus Dining Pass is $35.


The Speakers Who Will Lead Our Conversation: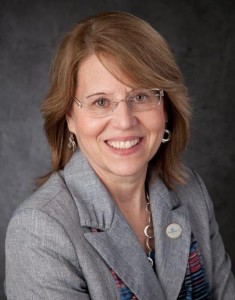 Elaine Robinson
Dr. Elaine Robinson is a United Methodist Elder as well as Professor of Methodist Studies and Christian Theology at Saint Paul's School of Theology. "My focus is always on inspiring passion for ministry, as I am passionate about the ministry of the Church. My teaching and writing does this both by raising critical questions about the contemporary state of the church and society and modeling passion in my teaching and writing." She received her PhD, Emory University, her MTS, Perkins School of Theology, her MS, Air Force Institute of Technology and her BA, University of Colorado.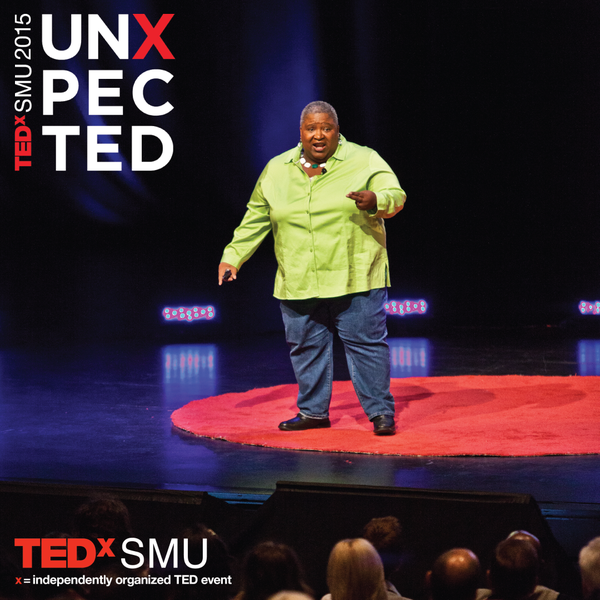 Maria Dixon Hall
Dr. Maria Dixon Hall is a tremendous speaker that brings her wealth of experience as well as her passion and humor any time she speaks whether it be a conference or in the classroon. Dr. Dixon's primary research interests are organizational strategy and planning, as well as, the intersection of power, identity, and culture in corporate, non-profit, and religious organizations. Her work appears in top communication journals including Management Communication Quarterly, Southern Journal of Communication, Liturgy, and the Journal of Communication and Religion. An active organizational consultant, Dr. Dixon founded mustangconsulting, the in-house communication-consulting firm comprised of top students in Comm Studies. mustangconsulting's clients include Southwest Airlines, Dance Theatre of Harlem, the Ugandan American Partnership Organization and the United Methodist Church.
Recognized throughout her SMU career by students and peers alike for her passion for teaching/research, Dr. Dixon has received the 2005-2006 Willis M. Tate award for service to Student Body; the 2009 Golden Mustang for outstanding teaching and research by junior faculty; the 2010 Rotunda Award for Outstanding Teaching; and the 2011 "M" Award, SMU's highest award for outstanding service to the university. Maria got her Ph.D. in Organizational Communication at University of Missouri-Columbia, her Th.M. in Homiletics at Candler School of Theology, Emory University, her M.Div., Candler School of Theology, Emory University, and her B.S. in Marketing, the Culverhouse School of Business, University of Alabama.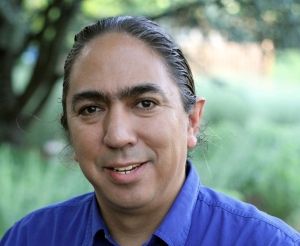 Mark Charles
Mark Charles is a speaker, writer, and consultant who recently moved to Washington DC from the Navajo Reservation. The son of an American woman of Dutch heritage and a Navajo man, Mark seeks to understand the complexities of American history regarding race, culture, and faith in order to help forge a path of healing and reconciliation for the nation. He partners with numerous organizations to assist them in respectfully approaching, including, and working with native communities.
Mark serves as the Washington DC correspondent and regular columnist for Native News Online and is the author of the popular blog " Reflections from the Hogan." Mark also serves on the board of the Christian Community Development Association (CCDA) and consults with the Calvin Institute of Christian Worship (CICW). He is a founding partner of a national conference for Native students called "Would Jesus Eat Frybread?" (CRU, IVCF and CICW)
Mark is also the founder and director of 5 Small Loaves, an organization that pursues racial conciliation through honest education, intentional conversation, and meaningful action. Under this organization, Mark has proposed the development of a Truth Commission to shed light into the injustices perpetrated against Native Americans.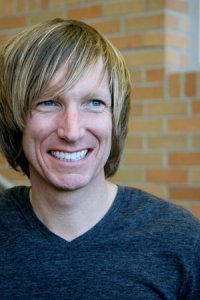 Steve Argue
Steven Argue, PhD [Michigan State University] is the Applied Research Strategist for the Fuller Youth Institute and Associate Professor of Youth, Family, and Culture at Fuller Theological Seminary. Steve researches, speaks, and writes on adolescent and emerging adult spirituality. He has served as a pastor on the Lead Team at Mars Hill Bible Church [Grand Rapids, MI]; coaches and trains church leaders and volunteers; and has been invested in youth ministry conversation for over 20 years.