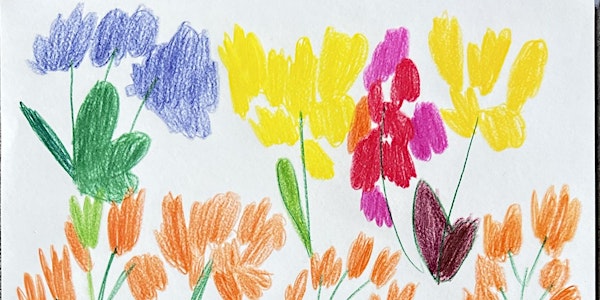 Summer in the Garden
Join us for the opening celebration and a community conversation for the outdoor exhibition, "Summer in the Garden"
When and where
Location
Fresh Oils Community Garden West 119th Street between Frederick Douglass Blvd and St Nicholas Ave New York, NY 10026
About this event
Summer in the Garden
September 27 - November 1, 2022
Curated by Huibing He and Maria Liu Wong
What sights, smells, sounds, tastes, and textures do you associate with summer in the city? What colors and feelings, people and places do you think of in a garden in the city?
This outdoor exhibition features artwork created during nature-inspired workshops with artists from the Fisher Center led by Huibing He at the New York Public Library and Fresh Oils Community Garden in the fall of 2019 and spring / summer of 2022.
We invite you to see and sense the world anew through the colors and textures of summer captured in these multimedia works.
On display at the Fresh Oils Community Garden (West 119th Street between St Nicholas Ave and Frederick Douglass Blvd, enter at the gate with the crocheted flowers). In addition to this multimedia installation, you can view our in-progress community textile installation at the Fresh Oils garden, also created in collaboration with the Fisher Center.
September 27, 2022 5:30 - 7:30 PM Opening Celebration
October 11, 2022 6:00 - 8:00 PM Community Conversation
Tuesdays 12:00 - 3:00 PM Open to the Public