Description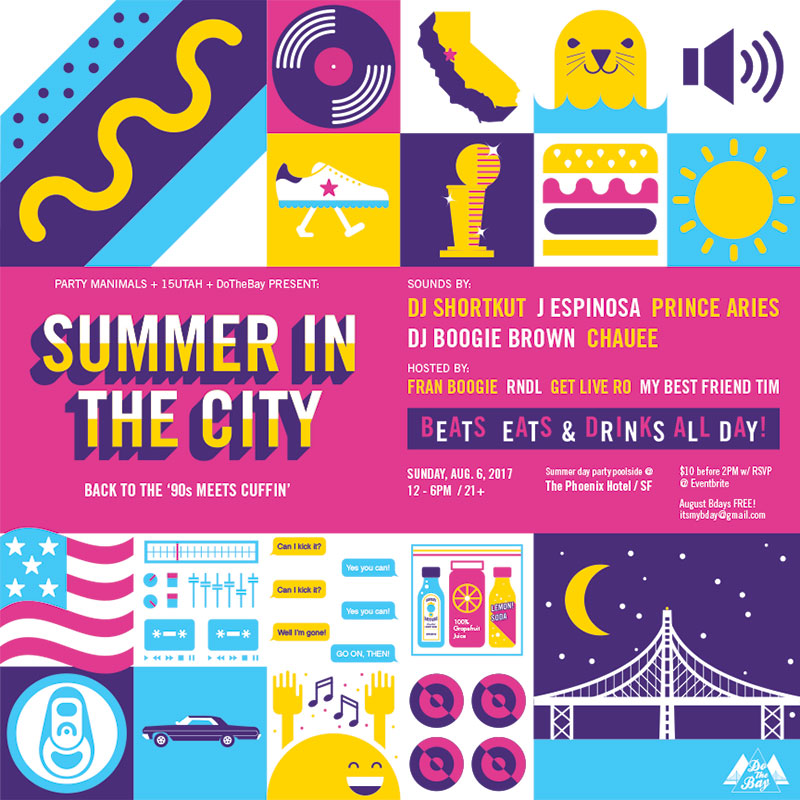 15Utah x Party Manimals x DoTheBay present
Summer in The City
Back to the 90s meets Cuffin'
ALL SUMMER RNB / 90s / 00s slaps
DRINKS / BEATS / EATS
fresh BBQ ALL DAY
$10 b4

2pm

w/ RSVP @ Eventbrite
Hello there August Birthday celebrant,
Happy Birthday month! You can get in for *free admission at the SUMMER in the CITY event, taking place at the Phoenix Hotel Sunday August 6, 2107. All you will need to do is show a valid drivers license / identification card to the cashier before 2PM. Doors open at 12pm, early arrival is highly suggested.

For hotel room(s), cabana or bottle service reservation, please email info@chambers-sf.com today. Your friends can purchase tickets here http://bit.ly/2tDStLT prior to the event.

*Waiting in line before 2pm does not entitle you to get in free before 2PM The Free August bday admission offer is only valid when you hand your ID (that state's you were born in the month of August) to the cashier before 2pm. There will be a cover charge after 2pm. Celebrating your bday at this event does not give any line cuts or additional "free" guests privileges. This is a complimentary admission to the event from us to you. Void at managers discretion. If you have any other questions please feel free to reply.