Description
It's summer, but let's face it, your ambition isn't on vacation, is it? We didn't think so. Come meet a panel of experts with advice on finding and landing jobs within companies that fit your interests, skills and values, how to transition from one industry to another and how to leverage your creativity to make a good living.
This event is for those of us feeling a little lost this summer or those we just want that extra push to reach the next level. You've got the ambition, we've got the one day workshop to help make it easier to live up to it. Come learn how to build the door to your dreams. And of course, meet your fellow Lean In ladies who can help you get there.
EXPERTS:
FEMALE FOUNDERS:
Whitney Bickers- Myrtle LA
Geraldine Chung- Shop LCD
Mel Keedle- Still Life CeramicsOla
Omami- OMAMImini
EVENT EMCEE:
Harmonie Krieger
Grab Your Ticket Today.
**Every Ticket Gets Entered into a Raffle to Win A Resume Consultation from Cornerstone OnDemand**
As one of the leading tech companies in Los Angeles, Cornerstone jobs are in high demand. Their expert recruiters review hundreds of resumes and are skilled at picking the winners from the bunch. During this virtual one-on-one consultation, two winners will receive a resume review, insights on recruiting software and tips to help your resume stand out in the crowd.
**Activations incude make-up touchups from Glam Squad and a photo opp to capture the look!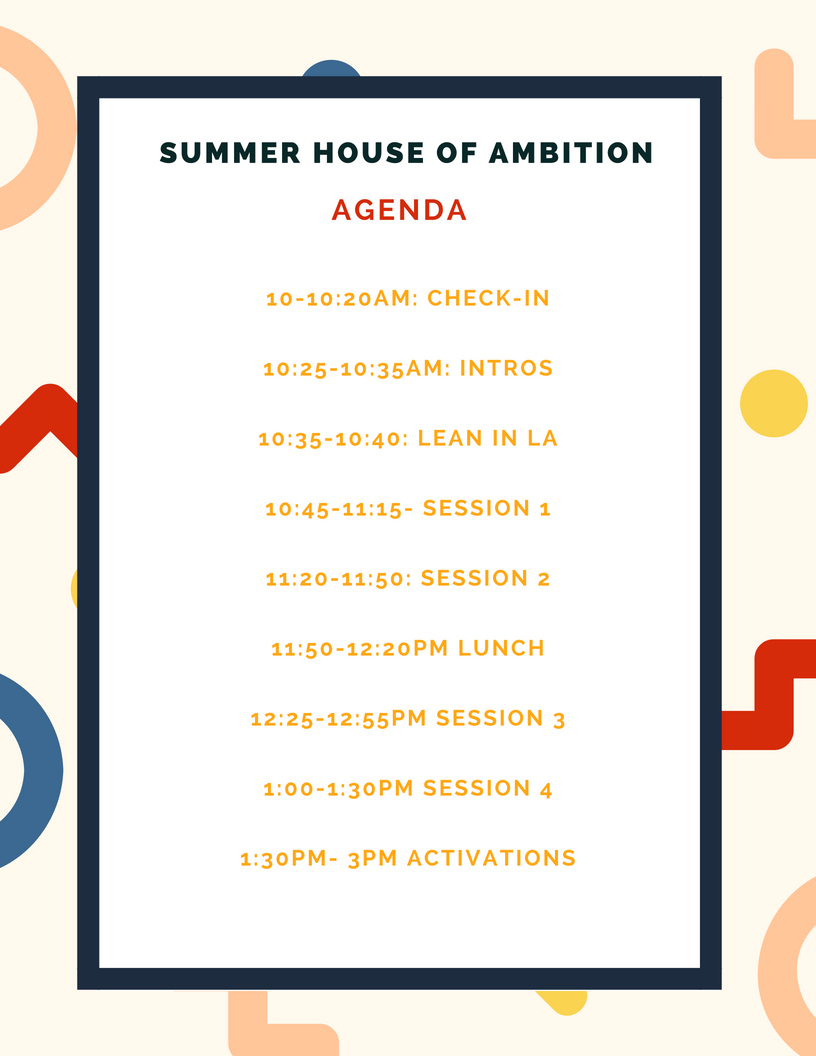 SPONSORS:
HINT Water
Headshot Studio: Ilene Squires Photography
Sweetgreen
ROW DTLA
Cornerstone OnDemand