Summer flavors from Latin America to the Mediterranean by Chef Charles Webb

Monday, June 26, 2017 from 7:00 PM to 10:00 PM (CDT)
Event Details
Engaging in the means by which we fuel ourselves takes many forms.  This Community Dining event will take place in an exceptional venue (see pictures below) and focus on the global travels, culinary talents, and experiences of Chef Charles Webb, who will actively engage with each guest. 


 Menu
GUAVA, MONTE ENEBRO, BLACK TRUFFLE HONEY
CARRILERA, GARBANZO PUREE, SALSA VERDE
BURRATA, GRILLED PEACHES, SPRING GREENS

DUCK BREAST, MALAGUETA HONEY, PARSNIP PUREE
HERBES DE PROVENCE SWORDFISH, SAFFRON ALIOLI (saffron from Shark Tank winner Rumi Spice)



GRILLED OCTOPUS, SUNDRIED TOMATOES, PERUVIAN POTATOES
AUSSIE RIBEYE, FARDFA, CHIMICHURRI
AUSSIE RACK OF LAMB "LOLIPOPS", PORT WINE, CHERRY REDUCTION (from Aussie Beef & Lamb)
CHOCOLATE, DULCE DE LECHE, RASPBERRIES
Meet the Chef

Chef Charles Webb is a private chef who takes diners on culinary explorations that are fresh, creative, & inspired.  With a passion for food and travel, chef CW has a passion for igniting the senses using simple, fresh ingredients with a Mediterranean flare.  From corporate events to private parties, Chef Charles Webb has gained international acclaim for his approach to food, conversations, and connections.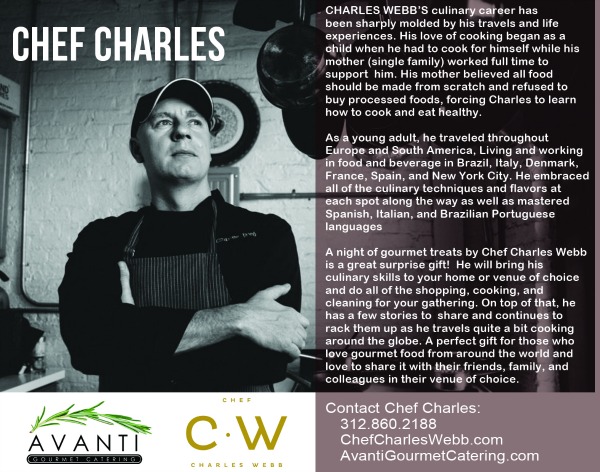 "It's more than food.  We want to create a beautiful experience for our clients and guests."


Charles Webb
Press
Chicago's Top Caterers & Their Best Dishes to Request


It's common knowledge that Chicago's restaurant scene is world-class, but did you know that the local catering scene is every bit as impressive? From a barbecue restaurant with a catering offshoot to a company helmed by a Michelin-starred chef, here are eight of Chicago's most reputable caterers, and what to request from each.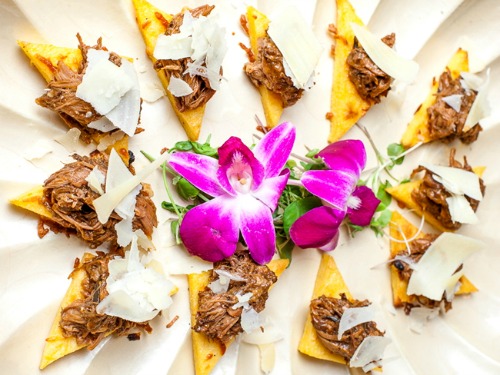 http://michiganavemag.com/top-chicago-caterers-and-their-best-dishes
Select Clients
"We had an amazing time with Chef Charles and his team.  They executed the event with ease, and all of his creations were special and unique to our tastes.  We would definitely use Chef CW to cook for us again." 
Brian Chesky, CEO-Founder, Air BNB
"Chef Charles Webb is a breath of fresh air to work with, a true professional whose amzing food matches his amazing spirit and ensures every event with him is a smashing success.  From his beautiful presentations to great attitude and creativity with the cuisine, Chef Charles has always exceeded my member expectations."
Tasmin Lonsdale, Founder and Creative Director, The Supper Club
"Chef Charles always has his A game at our events, exceeding our guests' expectations wtih tantilizing food, flawless execution, and above all stories from some of the most exotic places in the world with some of the most intriguing experiences - and it is delivered right to our clients who eat it up.  Many can cook, but Chef Charles is in a class of his own."
Marc Halpin, CEO-Founder Kapow Events
Additional Event Space Photos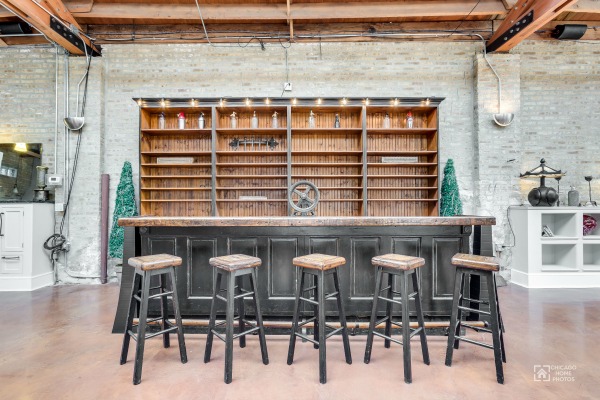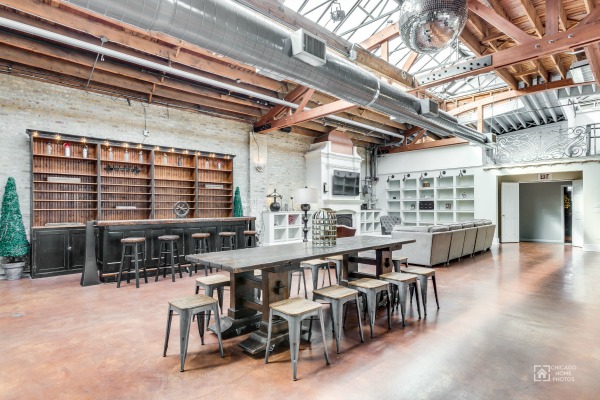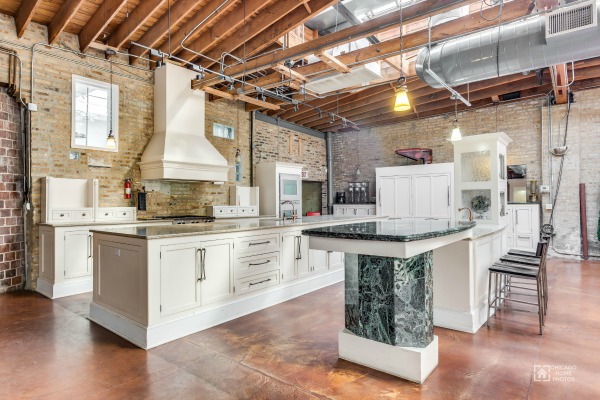 Special Offers: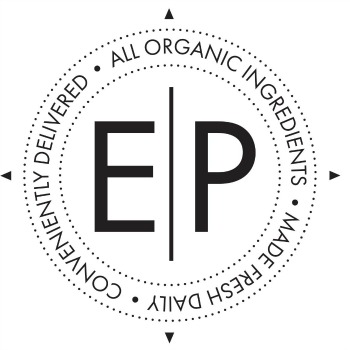 A unique $20 off promo code for guests as first time customers toward Eat Purely, an innovative service that delivers chef-crafted, all organic meals to resident's doors in 20 minutes or less and also discloses the ingredients, preparation instructions, user reviews, and even the farms from which the ingredients are sourced!


Guests will also receive a $10 gift card for purchases of $50 or more (excluding alcohol) at Local Foods, a food hub that sits at the center of a family of interconnected businesses built to increase responsible food processes (more about Local Foods below). 

Ingredient sourcing: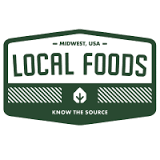 We connect Chicago to the best
of the Midwest


We work directly with Midwest brands and vendors to ensure
quality, freshness, robust community and support of our local food systems.


Special Sales at Local Foods (1427 W. Willow St. in Bucktown):

Third Tuesday of every month:
Specials on Mighty Vine tomatoes:  2 retail cases of cherry tomatoes for $4 (usually $6)
Tomatoes on Vine: $0.99 (usually $2.99)
Yellow beefsteak tomatoes: $1.49 (usually $2.99) 
Cherry tomatoes on vine: $1.99 (usually $3.99)


Every Wednesday:
25% off all wine
Third Wednesday of every month:

30% off all produce and 50% off select produce
 Aussie Beef & Lamb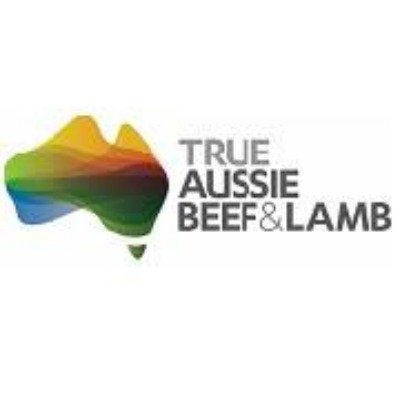 Australians are passionate about quality and safety when it comes to red meat.  From farmer to plate, we've been working on that for more than 200 years.  We take pride in what we do and we don't cut corners.  We trust each other because we're in this together. We also understand the importance of consistent quality for our customers. We care about our animals and we care about our products.  We're lucky in Australia – we've got more than we need. Great produce, healthy products and abundant choice.  We'd like to share that with you.  That means you can enjoy top quality Australian cuts of meat whenever you want.  Our food, your table, enjoyed the world-over.

For more information, please go to:


https://www.trueaussiebeefandlamb.com/
http://www.australian-lamb.com/Lamb/
http://www.australian-beef.com/Beef/
Facebook: https://www.facebook.com/aussiebeeflamb
Instagram: https://www.instagram.com/aussiebeeflamb/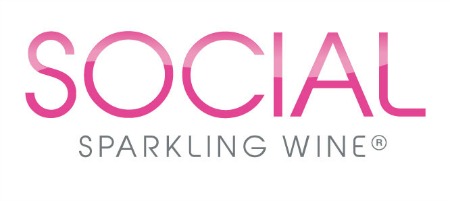 We believe life is meant to be enjoyed and and that we enjoy life more when we are connecting with those we love & when we are healthy.  SOCIAL was created to enhance our precious moments and complement our healthy lifestyles.  Finally something actually good made by someone who really cares...


A STORY ABOUT OUR FOUNDER

Diagnosed with Thyroid Cancer at 26, Leah Caplanis had to make a decision.
She'd spent 8 years in the corporate world working for NESTLE growing brands she didn't believe in.  Healthy eating has always been a passion of hers and selling something she wasn't in alignment with was making her stressed, run down, and uninspired. 
Meet Leah
She educated herself at the Hippocrates Health Institute and Kushi Institute of Macrobiotics, and experienced first hand holistic modalities such as Ayurvedic, Biofeedback, Homeopathy, Hyrdotherapy, Bowen Therapy, Sound Therapy, and more.  She quit drinking for three years, went vegan for three years, and utilized herabl remedies to literally draw the cancer cells from her body. 
Even though spirituality was always important to her, this healing journey brought Leah even closer to her faith and the validation that the mind is a powerful tool that creates our own realities. 
After three years not giving up on her goal to heal holistically, Leah was healed from cancer. 
Redefining Sparkling Wine
Now Leah is living the life she's always wanted.  She is manifesting her dream lifestyle, her dream of becoming an entrepreneur, and serving others by providing something that she feels can make their lives better.
Going through cancer taught Leah the importance of CHOOSING to enjoy each day and that connecting with friends and family is #1.  She saw so many of the downsides alcohol was having on those around her and wanted to create an option that allows everyone freedom to connect AND enjoy alcohol, tonight AND the next day.  The freedom to enjoy life!  And so she created SOCIAL Sparkling Wine. 

S
Have questions about Summer flavors from Latin America to the Mediterranean by Chef Charles Webb?
Contact Paul Sippil
When & Where

2605 W. Armitage Ave

Chicago, IL 60647


Monday, June 26, 2017 from 7:00 PM to 10:00 PM (CDT)
Add to my calendar
Organizer
Paul Sippil serves as a community builder, creator, and disrupter connecting people through shared meals as part of Community Dining, a group he started in March of 2015 aiming to stimulate substantive dialogue and strengthen social bonds.  Paul is a former auditor, recovering CPA, and independent registered investment advisor who acts as a crime-fighter by day focusing on uncovering the fraud, corruption, and conflicts of interest in the retirement plan industry.
Summer flavors from Latin America to the Mediterranean by Chef Charles Webb