Event Information
Location
Chancellor's Pool
6535 Dumfries Dr
Houston, TX 77096
Description
HOT OF THE PRESS!
GET YOUR SWIMSUITS READY!
1ST Annual Summer Fest Pool Party!
Its another Party Animalz Production...
You've been warned..You don't want to miss this event. Only 200 tickets available for sell, so don't procrastinate.
There will be a SWIMSUIT CONTEST, FREE FOOD and LIVE DJ'S.
Bring your lawn chairs, towels water tubes/toys and come pool ready, it's gonna be a epic.
There will also be a indoor club house available to beat the heat.
FREE PARKING!
10x10 areas for groups can be reserved. (tents will be allowed in these assigned areas) Contact 832.777.4190 for pricing.
Doors open at 4pm! Due to this being a private event the location will only be shared to paid participants. We look forward to seeing you there and having a great time.
If your not Partying with the Party Animalz, your just having a Get Together!
Tickets Available On Eventbrite:https://www.eventbrite.com/e/summer-fest-pool-party-tickets-35920250436?aff=utm_source%3Deb_email%26utm_medium%3Demail%26utm_campaign%3Dnew_event_email&utm_term=eventurl_text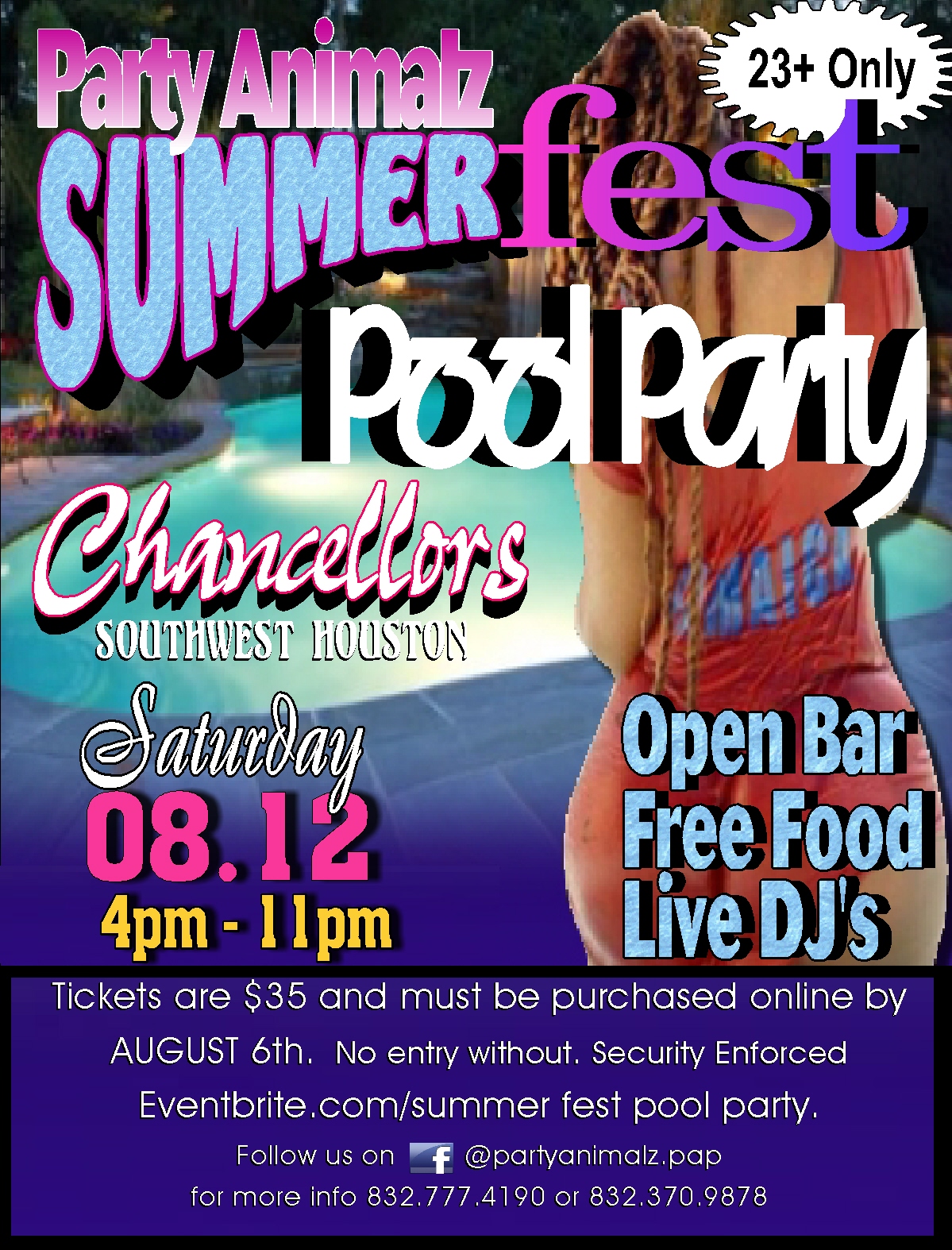 Date and Time
Location
Chancellor's Pool
6535 Dumfries Dr
Houston, TX 77096
Refund Policy