Summer Feast on the Farm

Saturday, July 25, 2015 from 2:30 PM to 6:00 PM (PDT)
Event Details

Saturday, July 25th
 Suzie's Farm, San Diego
Hosted by Farm Fresh To You and Terra American Bistro
Sit down to a seasonal, farm-to-fork dinner with your farmers, Thaddeus Barsotti, Farm Fresh To You, and Lucila De Alejandro, Suzie's Farm. Join us for a unique outdoor dining experience with local wine from Stehleon Vineyards and Vesper Vineyards, and local beer from Ballast Point, and a wonderful meal prepared by Executive Chef/Owner of Terra American Bistro, Jeff Rossman.  

 During the evening, farmers Thaddeus and Lucila and Chef Rossman will share stories about their inspiration behind making this meal, their passion for sustainable and organic practices and the use of farm-fresh ingredients.  
2:30 -3:30 pm - Reception with appetizers, wine and beer
3:30 - 4:00 pm - Farm Talk / Tour
4:00 - 6:00 pm - Dinner and dessert,
paired with beer and wine
Menu for the dinner:
Appetizers
swordfish "bacon" bruschetta
tomato-thyme marmalade | house made chive farmer's cheese
suzie's farm micro green salad
persian cucumber | summer squash | preserved local orange vinaigrette
 beet falafel slider
smoked onion marmalade
 chilled heirloom tomato bisque
basil oil
First Course
 watermelon salad
 red onion + raspberries
 Second Course
 seared bay scallops
 vanilla melon puree | smoked corn-shishito pepper salsa
  Third Course
smoked hanger steak
 truffled cauliflower custard | pickled chard | fried chickpeas
 Dessert
 roasted capay organic candystripe fig tart
smokey goat cheese crema | white balsamic syrup 
4-Course dinner shared with your farmers benefits
the Jacobs and Cushman San Diego Food Bank.
FROM OUR FARM TO YOUR FORK
Thaddeus Barsotti
Chief Farmer, Farm Fresh To You
Thaddeus Barsotti, along with his brothers Noah Barnes and Freeman Barsotti, have made it their mission to transform agriculture in America by connecting local farms and communities in a method that is environmentally and economically stable. They are continuing the food revolution that was started by their parents in 1976 with 20 acres of star thistle and a dream. They are dedicated to growing organic produce with great taste and connecting people with the land that grows their food.
Lucila De Alejandro
Farmer, Suzie's Farm
Lucila hatched the idea for Suzie's Farm in 2004 while attending an organic farming seminar in the midwest. She returned to San Diego and told her husband Robin Taylor she wanted to start a CSA. He agreed and suggested she start planting! Suzie's Farm was established that year and the couple runs the farm.
Jeff Rossman
Executive Chef/Owner, Terra American Bistro
The Rossmans, a family of small-scale local restaurateurs, opened Terra in 1998, with it soon becoming a vehicle for son Jeff Rossman's culinary experiments. Chef Rossman is devoted to improving the lives of others. Be it through an exquisitely prepared meal, tireless volunteer work, or simply a welcoming smile, he seeks to create a San Diego community united by a shared love of food and mutual respect.
DINNER BENEFITS: 
The Jacobs & Cushman San Diego Food Bank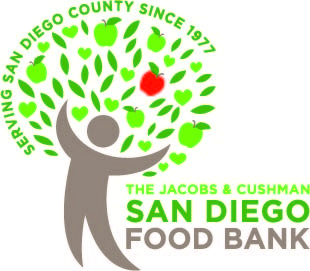 All proceeds will benefit the Jacobs & Cushman San Diego Food Bank (JCSDFB) which provides food to people in need, advocates for the hungry and educates the public about hunger-related issues. The Food Bank feeds nearly 370,000 people every month in communities throughout San Diego County. In the fiscal year 2013-2014, the Food Bank distributed nearly 22 million pounds of food to individuals and families in need.
When & Where

Suzie's Farm
2570 Sunset Ave
San Diego, CA 92154


Saturday, July 25, 2015 from 2:30 PM to 6:00 PM (PDT)
Add to my calendar
Organizer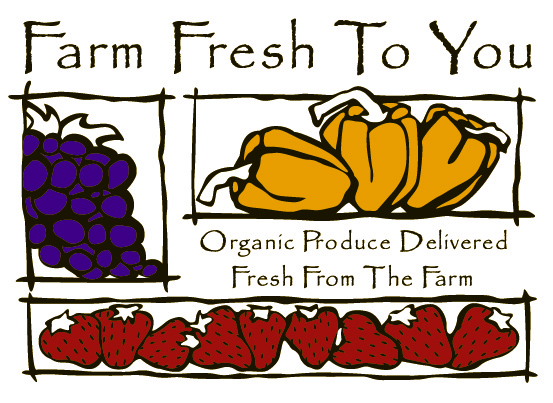 As people become increasingly interested in where their food comes from and how it is grown, Community Supported Agriculture (CSA) is gaining popularity.  A CSA is a great way to get high-quality produce from a trusted local farm.  Farm Fresh To You, our family farm's CSA service, delivers nutrient-rich, fresh organic produce directly to homes and offices in California. For more information or to sign-up for our Organic Produce Delivery, please visit www.farmfreshtoyou.com.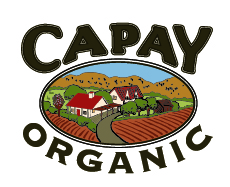 Growing organically since 1976, Capay Organic farms in northern and southern California. Our farm joins our home delivery service Farm Fresh To You in feeding the community through farmers' markets, restaurants, wholesale outlets, food banks and more.