Description
Join Healthy Women Leaders for our Outside Awe Summer Series Finale on Tuesday, August 14th from 5-830pm at beautiful 5 Fridges Farm in Wheat Ridge for a summer evening Farm-to-Table cooking class.
Healthy Women Leaders is proud to partner with Katrina Brink of The Empowered Kitchen for this end-of-summer event. Join us for an evening of great fun, education about cooking, nutrition, and food sustainability with an amazing group of like-minded women.
We will start the evening by heading outside for a personal tour of the farm from Amanda Weaver, Ph.D (farmer and owner of the 13-acre sustainable urban farm). From there, we will head into the kitchen for a professional cooking class lead by Katrina Brink. We will end the evening with an al fresco dinner on the patio, celebrating our new friends and cooking skills with a delicious dinner, a sparkling farm-to-table mocktail and great vibes.
This intimate event is limited to 20 people, so please make sure to book your ticket early to secure your spot.
AGENDA //
5:00 - 5:30 Arrive, meet and greet
5:30 - 6:15 Farm tour
6:15 - 7:45 Cooking class
7:45 - 8:20 Dinner and mocktails on the patio
8:20 - 8:30 Wrap up and clean up - event ends
DETAILS //
Location: 5 Fridges Farm in Wheat Ridge at 38th and Kipling.
Parking: Free on-site parking for up to 20 cars.
Cost: $59 ticket includes farm tour, cooking class, and full meal.
Drinks: Mocktails, sparkling and still water will be provided.
ABOUT 5 FRIDGES FARM //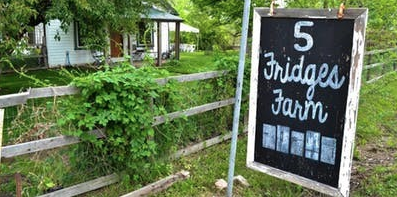 5 Fridges Farm strives to research and practice realistic local solutions to the issues in our current food system: access, waste, taste, environment, soil/range management, water use, and land conservation. They believe these sustainable options are best disseminated via community engagement, education, hard work, and plain old fun.
ABOUT KATRINA //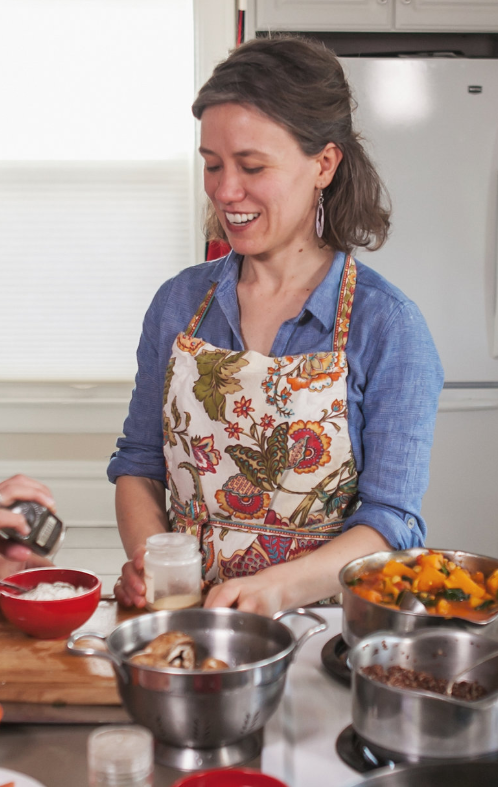 Hi! I'm the Owner and Cheif Cooking Encourager at The Empowered Kitchen. Since I was a little girl I remember helping my mom mix up cookie dough and "invent" pizzas. Food and cooking with family have formed my most significant and cherished memories. My mission is to share this love of food and connection with everyone I meet. I have a passion for food waste reduction and how to spread the good word about how it addresses issues ranging from climate change, to hunger, and our food budget. It's a win-win-win. Come relish in the joy of cooking and connection with others around a table, and learn to be a little lighter on the earth and your wallet while you're at it. See you in the kitchen!
Organizer of Summer Evening Farm-To-Table Cooking Class