Summer Entrepreneurship Workshop (Ages 10-15): Startup Skills Made Simple, by AlligatorZone® Academy

Monday, June 17, 2019 at 9:00 AM

-

Friday, June 21, 2019 at 4:00 PM (EDT)
Event Details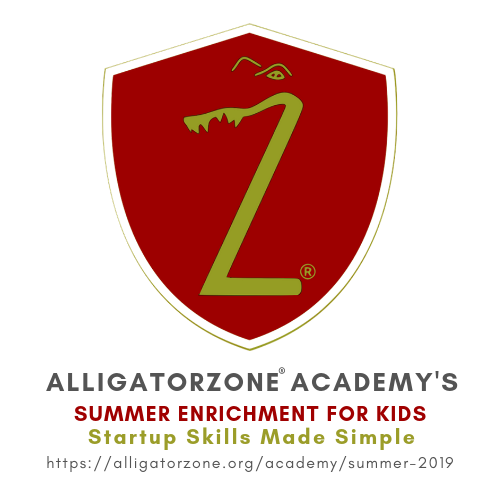 AlligatorZone® Academy's Summer Enrichment Workshop 2019 returns this summer in Tampa Bay Area after successful runs in the past two summers, as well as successfully running a series of game-based and project-based pilots in after-school enrichment programs.
Content: This is a 'Launch & Learn' workshop, which presents startup skills made simple for kids, to give children an opportunity to embark on a joyful journey of doing something cool for their community, while developing a personal brand. It is never too early to start investing in entrepreneurial leadership skills training and gently guiding innately curious children towards getting prepared to build a body of work of which they can be proud.
The 2019 Workshop's Goal:  To teach skills to launch a change-making project or product and start building one's personal brand. In this workshop, kids will develop fundamental skills to execute on projects based on their own areas of interest -- something that contributes to making their world better. These will be entrepreneurial initiatives which they can start and continue working on long after the workshop ends, thus getting started on a pathway to building a body of social-impact work that could help their personal brand throughout their school years, should they wish to pursue it seriously. Further, the entrepreneurial-skills they will learn along the way, such as communication and cash-flow management, are skills that will come handy, no matter what their career path or calling may be in future

Method of Instruction: This is a practical course with real-world activities to launch an initiative that they care about. We will be using games, discussions, storytelling or activities to communicate complex concepts, when they are not actually collaborating in a team or working solo on their project, and helping one another out. Given the compressed time for the workshop, it will be fast-paced, busy and an enriching experience.

Eligibility: This workshop is for ages 10-15, and ideal for students of all creative disciplines (including those in the Arts, Crafts, Writing, STEM, STEAM and beyond), who make things or want to explore their interest in making things that people need.
Event Duration: One week, from Monday, June 17, 2019 to Friday, June 21, 2019, starting 9 a.m. to 4 p.m. daily.

Laptop: Students may want to bring a wifi-enabled laptop along as the venue may not have computers. Students who do not bring their laptop will have to share one, as all the work in progress will be stored in the cloud.

Tuition (after adjusting for a scholarship): ($595 minus a $200 scholarship) = $395.  Separate credit card processing fees apply, or mail a check for $395. The tuition has been subsidzed with a generous scholarship for each student participating in the workshop, by our sponsors listed below.

Payment mode: Pay online (separate credit card processing fees apply), or pay by mailing a check for $395 to the address shown at the time of registration, under 'Other Payment Options' on the checkout page (see screen-shot below).
For more information on AlligatorZone® Academy's Summer Enrichment Workshop 2019, visit https://AlligatorZone.org/summer or email us or call us at 813-644-9064 between 8a and 5p Eastern Time, Monday-Friday.

AlligatorZone Academy appreciates the support of Entrepreneur Collaborative Center in Ybor City, Tampa, where this summer camp is going to be held.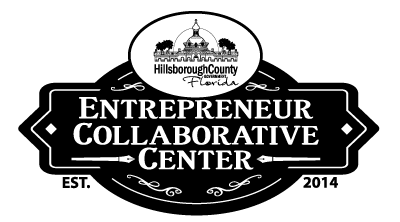 Further, our thanks are due to SiliconGlades, who provided the class with a scholarship to subsidize the tuition. SiliconGlades is a design and innovation firm creating learning environments for enterprise training.


Have questions about Summer Entrepreneurship Workshop (Ages 10-15): Startup Skills Made Simple, by AlligatorZone® Academy?
Contact AlligatorZone® Academy
When & Where

Entrepreneur Collaborative Center
2101 East Palm Avenue
Tampa, FL 33605


Monday, June 17, 2019 at 9:00 AM

-

Friday, June 21, 2019 at 4:00 PM (EDT)
Add to my calendar
Organizer
AlligatorZone® Academy brings knowledge from the frontlines of innovation to students in a highly engaging fashion. Besides specialized summer workshops and after-school enrichment curriculum, the Academy offers students premium home-based learning modules that add to the experiential event-programs where students meet startups to understand where the future of work is headed, something for which AlligatorZone® is well-known. AlligatorZone® Academy is now piloting a series of virtual events for students anywhere to enjoy.