Description
Partner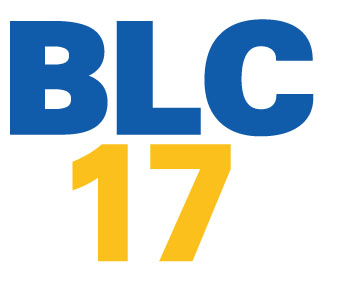 Boston has proved to be an epicenter for the development of education innovation and edtech products. As a result, some of the best and brightest companies in edtech can be found here or come here. In connection with the Building Learning Communities Conference, LearnLaunch Institute will host a showcase that will feature over 30 companies, including graduates from the LearnLaunch Accelerator and other companies from the broader Boston education community. There will be pitches, demos, opportunities to play with and give feedback on edtech tools, and a chance for you to stand alongside others who care about ed innovation at this fun and inspiring reception in Boston's Innovation District.
Can your company participate?
Yes, those interested in showcasing must register, have a product that is in demo stage or beyond, be under a million dollars in revenue and be willing to receive direct feedback from attendees. Only 30 companies will be able to participate due to space.
Who will be there?
Educators interested in new edtech innovations, those seeking to grow and connect with developers in the edtech space, and those simply wanting to know more about the future of education should attend. Additionally, over a hundred attendees from the Building Learning Communities Conference will be invited to attend.
Schedule
4:00 pm - 8:00 pm
Open House - Come early spend more time with the companies! Open to all.
6:00 pm - 6:30 pm
Showcase Begins - Hear

one minute pitches by showcasing companies!
6:30 pm - 8:00 pm
Product Demoing + Showcasing + Networking - This is your time to play with the newest products, network with other education innovators, and maybe even spark the next great idea.
6:30pm - 7:30 pm (Optional)
What companies will you see?
● 30hands Learning (Quincy, MA) – We help people tell their story, explain a concept or teach others with fast and easy video creation. Our digital storytelling tools and techniques help students learn topics more thoroughly when they explain what they are learning in a narrated video.
● 3DES (Boston, MA) – 3DES is engaged in bringing products and services related to 3D technology to the market. 3DES has hardware and software offerings that are currently being tested in various schools and institutions.
● ART PROF (Boston, MA) – Mission: We want to provide equal access to visual arts education for people of all ages and means. Our platform provides a unique opportunity for a global community to access a free visual arts education from a trusted source.
● BKLSchoolVision (Boston, MA) – Our interactive dashboards save time accessing data and fosters a culture of collaboration and instructional dialogue. They visualize and analyze your data in a way that informs instructional planning to improve student achievement.
● BlocksCAD (Boston, MA) – A blocks-based, programmatic, computer aided design tool that enables K-12 students to create their own objects that can be easily 3D printed. 

● Cashtivity (Melbourne, Australia) – Cashtivity teaches math & science creatively through Real World Challenges, and is perfect for STEM programs.
● Choosito! (Philadelphia, PA) – An NSF funded student search engine tool with enhanced ed filters for safety, reading level and subject area, providing schools with the ability to personalize and monitor student access to high-quality free OER resources. 

● Creatr. (New York City, NY) – A knowledge and mentorship platform for the creative industries with a unique bi-modal system that pairs interactive live-streaming with on-demand 1:1 consultations. 

● Entri (Cochin, India) – A plug-and- play test prep platform for competitive exams in India. 400+ teachers and 35k+ students have used Entri with more than 8 million attempted questions by students to date.
● LearnBolt (Boston, MA) – A new breed of mobile training that changes the way business knowledge is collected, organized, and shared to meet the needs of today's "Now" information age. 

● Lumos Learning (Princeton, NJ) – Using the Lumos Study Programs, educators can reinforce the classroom learning experience for children and help them succeed in the classrooms and standardized tests.
● myKidzday (Boston, MA) – myKidzDay, is a high impact, high growth and disruptive company, with over 25,000 active users in 33 US states. myKidzday is a mobile app to help daycare providers enhance parent communication & meet state regs for record keeping.
● Orimagi (Boston, MA) – Our origami-Inspired robot is an innovative robot fabrication system, which combines aesthetic and engineering value of origami with robotics. It provides an unprecedented robotics education solutionfor STEAM educators and new experience for our young talents to embrace the world of robotics.
● Quick Key Inc. (Boston, MA) – Quick Key democratizes data-driven education. It does this by removing the three barriers to effective data-driven instruction: 1. The complexity of creating & giving assessments 2. The hassle of grading them, and 3. The inability to author high-quality assessments and questions.
● Readocity (Boston, MA) – Readocity uses a combination of technology and expert curation to match students and classrooms to books curated specifically for their interests. The Readocity app is a platform to bring families and educators together to focus on each child's individual reading needs.
● Schola (Phoenix, AZ) – An edtech company focused on streamlining the recruitment and enrollment process for all public and private preK-12 schools.

● ScholarJet (Boston, MA) – ScholarJet is changing the way students finance their education and the way that donors give. With our platform and action-based scholarships, universities will engage more alumni and increase participation rates, while increasing scholarship opportunities for their students.
● SchoolHack (Bristol, VT) – The first student-driven innovative personalized learning platform, LiFTTM that works across whole districts to transform mindsets, break down silos, and empower students to take charge of their learning. 

● Scrible Edu (San Mateo, CA) – Scrible Edu is a Web application (cloud-based software) that supports 21st century close reading, research and writing skills for students with the most advanced online annotation and research tools and Google Drive integration for writing in Google Docs.
● Topical Storm (Boston, MA) – Topical Storm is a web-based writing assistant that converses with students to bring out their own ideas and convert them into essays and stories in multiple genres.
● Unruly Studios (Boston, MA) – Unruly Studios (formerly known as JumpSmart) challenges kids ages 6-12 to make their own rules for creative play by learning to code physical objects that interact with the world.
● WealthyLife (Washington, DC) – Designs financial literacy edtech games. Its first game, Credit Stacker, the only credit game in the world, teaches people how to manage and interpret credit reports. 

Cancellation - Please note that after July 20, 2017 no refunds will be given.
Organizer of Summer Edtech Open House, Showcase and Reception
LearnLaunch catalyzes a community that drives innovation to transform learning. We are an education innovation hub which connects and supports solution creators and adopters to increase student achievement. A 501c3 nonprofit, LearnLaunch offers learning opportunities and connections to individuals, support services to schools, and a district network. We believe edtech can expand access to learning that is engaging, personalized, and effective.