Description
Please join us for the 5th Annual "Summer Days" Camp Fair!
Do you want to send your child to a day camp but not sure how to find out what's available? Join hosts Parents Education League and Tips on Trips and Camps on Sunday, February 26th at the Skirball Cultural Center from 12-3pm.
Entrance is free! Kid-friendly!
Representatives from over 60 day camps in the Los Angeles area will be represented. Whether you are looking for a traditional day camp, an art camp, or camps specializing in musical theatre, computer, cooking, science, sports, academic enrichment or comedy, there is something for every child!
You will have the unique opportunity to meet camp directors and staff, as well as to pre-register for camps that typically fill up quickly.
Participating SUMMER CAMPS as of 2/23/2017:
AQUA SURF School
Aquarium Summer Camp - Heal the Bay
ArtCenter for Kids & Teens
Avant-Garde Fencers Club
Beach Volleyball & Beach Camp
Brentwood Art Center, The
Broadway Kids LA
Camp 2345 at United Children's Learning Academy
Camp Awesome
Camp Funtime
Camp Super Duper
Camp TIOH
Camp Wildcraft
Camp Wildfolk
Camp Zehut
Children's Arts Institute
Ecole Claire Fontaine International Summer by the Sea
Destination Science
Family Go Global
Fashion Camp Los Angeles
Fitness by the Sea
Galileo Innovation Camps
Got Game Camp
Harvard-Westlake Summer
Institute for Educational Advancement
Iverbe Day and Sports Camp
John Thomas Dye School, The
Kallpachay Spanish Adventure Camp
KidsArt
Kids Can Code
Kids Like Me Summer Camp
Learn to Surf LA Surf Camp
Magikid Robotics Lab
Ola Spanish Academy
Page Academy
Play to Your Health
Play-Well TEKnologies
Pride Learning Center
Prime Time Sports Camp
Project Scientist
Saken Sports Camp
Sandy Days Kids Camp
School of Rock West LA
Second City Summer Comedy Camp, The
STAR Education
Steve & Kate's Camp
Summer Art Academy
Summer at Crossroads School
Summer at Stratford School
Super Soccer Stars
Sylvan Learning Center
Tocaloma Summer Day Camp
Tumbleweed Day Camp
UCLA Recreation
Sponsored by HEAL, "On-Demand Doctor Housecalls"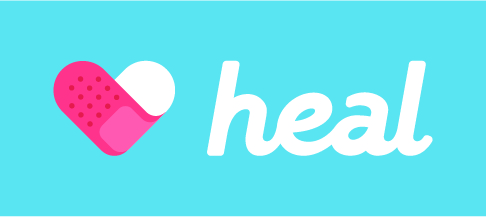 IF YOU ARE A CAMP and WOULD LIKE TO REGISTER TO PARTICIPATE IN THE FAIR, CLICK HERE
INFORMATIVE POSTERS AVAILABLE to PRINT or ATTACH TO EMAIL:
For JPG format, Click Here
For PDF format, Click Here
Have a Printed Poster Delivered to your School