Description
Healing, alignment and transformation
A blend of dialogue, bodywork, imagery, alchemy and ritual
In uncertain times, in the face of global difficulty, we can choose to live our life well. It is through micro changes in our own lives, hearts and environment that macro changes can come to life.
This day retreat will explore where we are in this Spring landscape, sensing and feeling deeply into our bodies and into deeper relaxation. We will share in dialogue together what we feel, have realized and is up for clearing. In this safe space we will allow our tension (intended to overcome the perceived sense of lack) to dissolve and love to be experienced. It is surprisingly simple. We will explore who we each wish to be and the following of our bodily sense of presence, pleasure and joy. We will play with our inner seeing, feeling, hearing and knowing. From a grounded and rounded sense of self, we will practice expressing authentic appreciation to each other – and out in the garden our appreciation to the earth. In this way we move into deeper contact and relationship with ourselves, others and the whole. Ready to step forward, to play our unique part.
We will rediscover innate instinctual intelligence - the intelligence of body and being. Unlike maps-of-reality in the head for advance strategy, instinctual intelligence is immediate, responsive and knowing. It is what is needed to navigate well the current dramatic waves of energy and events, to access support networks, and to trust we are being supported.
These day retreats are fun and serious. They are a way to a sweeter way of life.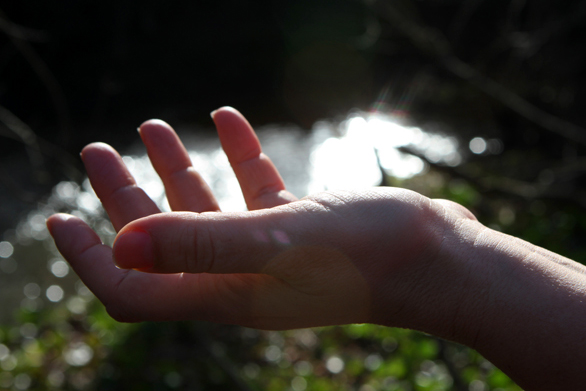 "I have been attending Julia's groups for some time. It is a very nurturing experience. Her healing presence gives me a great sense of wholeness and peace, making me feel stronger and better able to cope with the daily stress and challenges of modern life. I leave with a deep feeling of love and security in my heart that sustains me for some time afterwards. Julia's work connects me with something vital and essential in our nature that we are losing touch-with in our society." GL, Sound Engineer
"Playful and fun. We addressed some deep profound aspects so naturally and simply. We went with the flow, with what was relevant for each person in the moment – and relevant to our times." BD, Therapist
"Julia led the group gently into a peaceful timeless space. Her healing energy facilitates this. I let go of preoccupations and concerns, truly connected with my body and the earth, feeling natural, wholesome and deeply relaxed. We brought attention to our body, to practical ways we can address tension and welcome mystery. Profoundly restful and restorative. I keep coming back." TF, Psychotherapist
"I really enjoyed myself! I found the day nourishing, gently heart opening and fun! Nurturing, grounding, restful, playful, safe space to explore." RK, Teacher
The cost of the day is £65, for those on low income £40. It takes place in Archway, North London
For a free taster session, for questions or information, contact Julia on 020 8346 9714, 07974 102 049, julia.hollenbery@gmail.com or www.LovingLife.co.uk