Summer Crafts Classes Ages 10+
About this Event
All well-behaved students ages 10+ are invited to RSVP for art classes during the 2020 summer break. Each Friday this summer we will have activities for all skill levels.
Benefits of Art Classes:
*We have a private group with a live feed for parents who are out and about to stay in the loop!
*Please bring a snack if your child has allergies or health issues. Otherwise we have beverages and snacks.
*An elementary substitute teacher will be on site to assist.
*Advanced Registration prices are $15 per 2-hour class. That's less than hiring a babysitter!
Introductory price ends 4/28/2020, and ticket sales will be $25 per class.
Arts and Crafts will vary each week. Our June classes will include:
*Week 1: design your own painting and picture frame class. All skill levels.
*Week 2: rock painting and bracelet making class. Beginner and intermediate levels. For advanced students, we have a still life painting lesson available this day.
*Week 3: Pottery painting and gardening class. Take home your new garden the same day! All skill levels.
*Week 4: Hawaiian themed canvas painting party! All skill levels.
*Week 5: droid or princess painting class on flat canvases to fit in picture frames. All skill levels.
Week 6: Free day! Pick and chose your very own item to paint or create.
Week 7: Jewelry making class or birdhouse build and paint for beginners and intermediate levels. For advanced students, more detailed jewelry making or canvas painting of choice.
*after ordering, we will send you a short form to fill out telling us of any allergies, etc. You can fill it out upon arrival, too.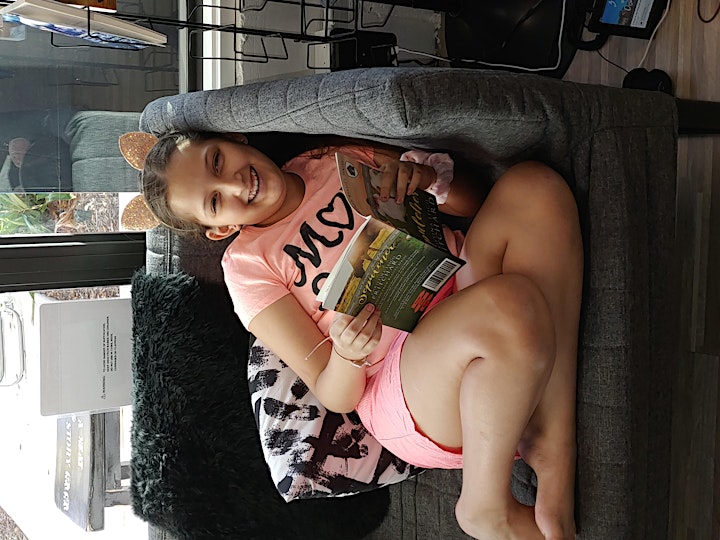 A student enjoying our reading nook!