90's R&B Singer and Songwriter Jon B is coming to the Guild Theater, Sacramento on October 9, 2021.
About this event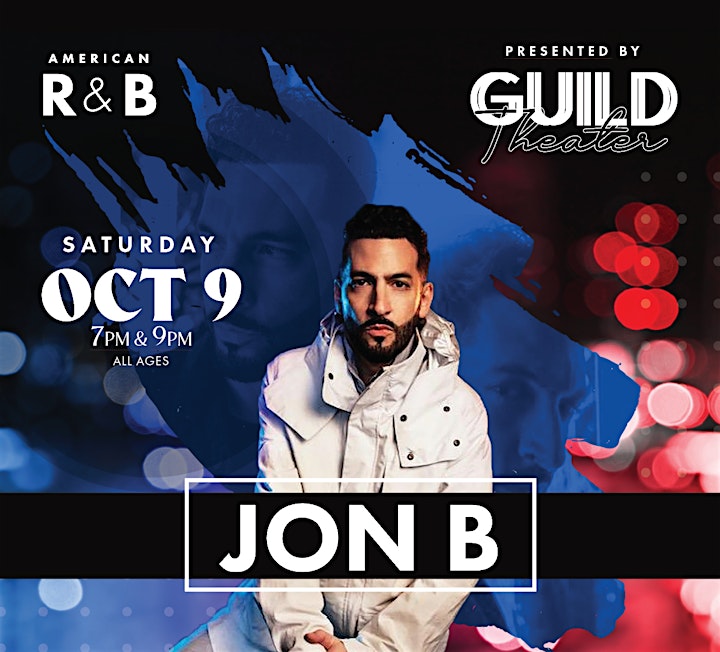 The Guild Theater presents the Summer Concert featuring Jon B!
****
Entry:
ALL AGES
Time:
6:00 PM Door
7:00 PM Showtime
****
Jon B BI0:
Is a consummate artist, an accomplished musician and noted songwriter and producer with several gold and platinum records under his belt. His is a richly textured body of music, a testament to one man's love for all things soul.... His beginning was seasoned by early influences including Duran Duran, Inxs, Marvin Gaye, Michael Jackson, Babyface, Prince and Sade.
In addition to his newest releases, Jon B will feature some of his classic hits including "They Don't Know about Me", "Are You Still Down" and more!
****
Location:
The GUILD Theater
2828 35th St, Sacramento, CA 95817