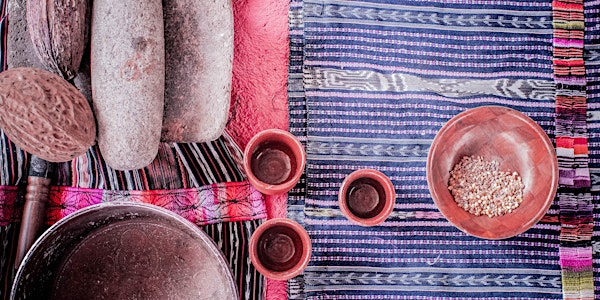 Summer Celebration Cacao Ceremony
Share in the Heart Opening nature of Mama Cacao and in celebration of Summer
By FreeDom Flowers (Healer, Herbalist, Divine Feminine Advocate, Cacao & Earth Lover)
Date and time
Sunday, July 23 · 10am - 12pm EDT
Location
Mama Flowers Studio Lovely Kutztown, PA 19530
Refund Policy
Contact the organizer to request a refund.
Eventbrite's fee is nonrefundable.
About this event
Join me in coming together to honor and celebrate the elements, the seasons, ourselves, each other, and this precious life as we share in ceremonial cacao. Bringing the love and wisdom of Mama Cacao's Spirit, honoring the Indigenous protectors of Cacao, while we open discussion, contemplation, meditation, connection, and song!
Due to my dedication to going on a Vision Quest over Summer Solstice, I have moved what is usually the Summer Solstice Cacao Ceremony to the Honoring Summer Cacao Ceremony later into the season, once I have returned and integrated.
In this ceremony we will honor the Solar energies, the energies associated with Summer, abundance of the seasonal shift that reminds us to find the nourishment we need to grow, and the life force of our inner flame
For thousands of years the Indigenous people Central and South Americas have used cacao for medicinal, celebrational, and ceremonial purposes. The scientific name for Cacao is Theobroma cacao which means "Food for the Gods" and it is believed to have been sent from the heavens as a gift to mankind.
Cacao is gentle yet POWERFUL medicine. When consumed intentionally and in ceremony, it subtly releases energy blockages and barriers that we unconsciously build against ourselves and others. It is a doorway to invite us to open to our consciousness and our hearts. Join me as we collectively create higher frequencies of love through our body, minds, and spirits.
I look forward to sharing in the healing power of cacao with you!
About the organizer
I am an earth lover by nature, a healer by trade, and an advocate for the wild sacred feminine because it feeds my soul. I love working with plant medicines and women who truly want to rise into their sacred power. I love what I do and truth be told, it is more of an extension of who I am rather than a job. I have always lived by the model of find what you love and make something happen with it which brings me here to y'all. For more information go to my website at https://www.mamaflowers.co/