SUMMER CAMP - Tampa Bay: Startup Skills Made Simple For Kids, by AlligatorZ...
Description
This premium week-long summer camp is being held at the inspirational Entrepreneur Collaborative Center in Ybor City, Tampa.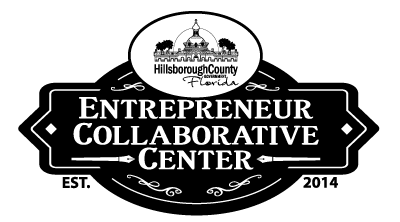 AlligatorZone® Academy's Summer Enrichment Workshop 2019 returns this summer in Tampa Bay Area after successful runs in the past two summers, as well as successfully running a series of game-based and project-based pilots in after-school enrichment programs.
Content: This workshop presents startup skills made simple for kids, to give children an opportunity to gain a head start. Whether it is for admissions in institutions of higher learning, internships, for a future calling, or for life in general, it is never too early to start investing in entrepreneurial leadership skills training that will help our kids excel in life.
The 2019 Workshop's Goals: To teach how to launch a change-making project or product. In this workshop, kids will develop fundamental skills to execute on projects based on their own areas of interest -- something that contributes to making their world better. These will be entrepreneurial initiatives which they can start and continue working on long after the workshop ends, thus getting started on a pathway to building a body of social-impact work that could help them throughout their school years, should they wish to pursue it seriously. Further, the entrepreneurial-skills they will learn along the way, such as communication and cash-flow management, are skills that will come handy, no matter what their career path or calling may be in future.
Eligibility: This workshop is for ages 10-15, and ideal for students of all disciplines (including those in STEM, STEAM and beyond) who make things or want to explore their interest in making things that people need.
Event Duration: One week, from Monday, June 17, 2019 to Friday, June 21, 2019, starting 9 a.m. to 4 p.m. daily.
Tuition: $595.00. Separate credit card processing fees apply, or mail a check for $595. Catered lunch included.
Payment mode: Pay online (separate credit card processing fees apply), or pay by mailing a check for $595 to the address shown at the time of registration, under 'Other Payment Options' on the checkout page (see screen-shot below).
For more information on AlligatorZone® Academy's Summer Enrichment Workshop 2019, visit https://alligatorzone.org/academy/summer-2019 or email us or call us at 813-644-9064 between 8a and 5p Eastern Time, Monday-Friday.