Description
Teens: Are you passionate about books? Movies? Free food? Join us next Wednesday for a discussion of all three (and snacks).
Looking for a low-key place to relax this summer & talk about the topics that interest YOU? The Teen Book Club is the place! Dress casual & join us in the air conditioning for a casual discussion of Print-to-Popcorn: Books with a Film Adaptation. Come ready to discuss your favorite movie adaptations (and the books they're based on), or read one of our suggested books, below.
~~~~~~~~~~~~~~~~~~~~~~~~~~~~~~~~~~~~~~~~
Wednesday, July 25 from 5:30pm to 7:30pm
Library Community Room, Hagaman Library, 227 Main Street, East Haven, CT 06512
~~~~~~~~~~~~~~~~~~~~~~~~~~~~~~~~~~~~~~~~
The Princess Bride by William Goldman. Fantasy/Romance/Adventure.
What's it about? Fencing. Fighting. True love. Strong hate. Harsh revenge. A few giants. Lots of bad men. Lots of good men. Five or six beautiful women. Beasties, both monstrous and gentle. Some swell escapes and captures. Death. Lies. Truth. Miracles. And a little kissing. What happens when the most beautiful girl in the world marries the handsomest prince of all time and he turns out to be... a lot less than the man of her dreams? What's it about? In short, it's about everything.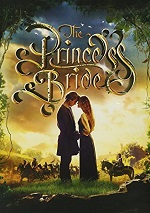 Warm Bodies by Isaac Marion.* Dystopian Paranormal Romantic Comedy.
Meet R, a deep, smart, and likable main character who also just happens to be a zombie. While R may shuffle and moan, like a typical undead on the outside, he's really not a bad guy. In fact, inside his own mind he has an active inner monologue with a clever, funny, and likeable voice…that he just can't express on the outside. When R meets Julie—a breather he wants to protect rather than eat—R begins to change. With no memories, no pulse, and a steady diet of human brains, can zombies live happily ever after? *Some mature content. Reader discretion advised.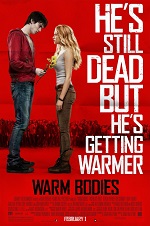 Howl's Moving Castle by Diana Wynne Jones. Fantasy.
Sophie has the great misfortune of being the eldest of three daughters, destined to fail miserably should she ever leave home to seek her fate. But when she unwittingly finds herself under a witch's curse that transforms her into an old lady, her only chance at breaking it lies in the ever-moving castle in the hills: the Wizard Howl's castle. To untangle the spell, Sophie must handle heartless Howl, strike a bargain with a fire demon, and meet the Witch of the Waste head-on. Along the way, she discovers that there's more to Howl—and herself—than meets the eye.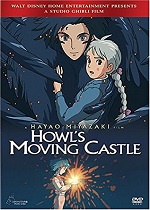 The Darkest Minds by Alexandra Bracken.** Dystopian Thriller.
Ruby survived the mysterious disease that had killed most of America's children, but she and the others emerged with something far worse: frightening abilities they can't control. Because when Ruby woke up on her tenth birthday, something about her had changed. Something frightening enough to make her parents lock her in the garage and call the police. Something that got her sent to a brutal government "rehabilitation camp." Now sixteen, Ruby is one of the dangerous ones. When the truth comes out, she barely escapes Thurmond with her life. She is on the run, desperate to find the only safe haven left for kids like her—East River. She joins a group of kids who have escaped their own camp. Liam, their brave leader, is falling hard for Ruby. But no matter how much she aches for him, Ruby can't risk getting close. Not after what happened to her parents. When they arrive at East River, nothing is as it seems, least of all its mysterious leader. But there are other forces at work, people who will stop at nothing to use Ruby in their fight against the government. Ruby will be faced with a terrible choice, one that may mean giving up her only chance at having a life worth living. ***Movie will be released August 3; unofficial group trip planned; you must arrange your own ride to and from the theater; date TBA.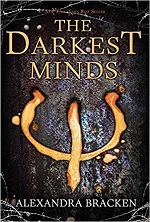 Have suggestions for a book theme? Questions? Comments? Want to request a copy of this month's titles? Email the Teen Services Librarian, Miss Sarah, today @ miss.sarah@biblio.org