Summer Body Now Caribbean Cruise!

Monday, September 11, 2017 at 3:00 PM

-

Friday, September 15, 2017 at 8:00 AM (EDT)
Who's Going

Loading your connections...
3 of your friends are going.
Share it to get more people on board!
Share

Sara Haughty
San Francisco, California

Luke Picard
London, United Kingdom

Rick Vespucio
Florence, Italy
Event Details


---
Summer Body NOW Caribbean Cruise!
---
Here's Some of What You Will Experience in This 5 Day Cruise
3 - Days at Sea with Stops in the Bahamas 
5 - Mornings of Focused Instruction to get your SUMMER BODY NOW!

3 - Afternoons of One-On-One Time & Fun Shows or Excursions
1 - Transformed YOU!
---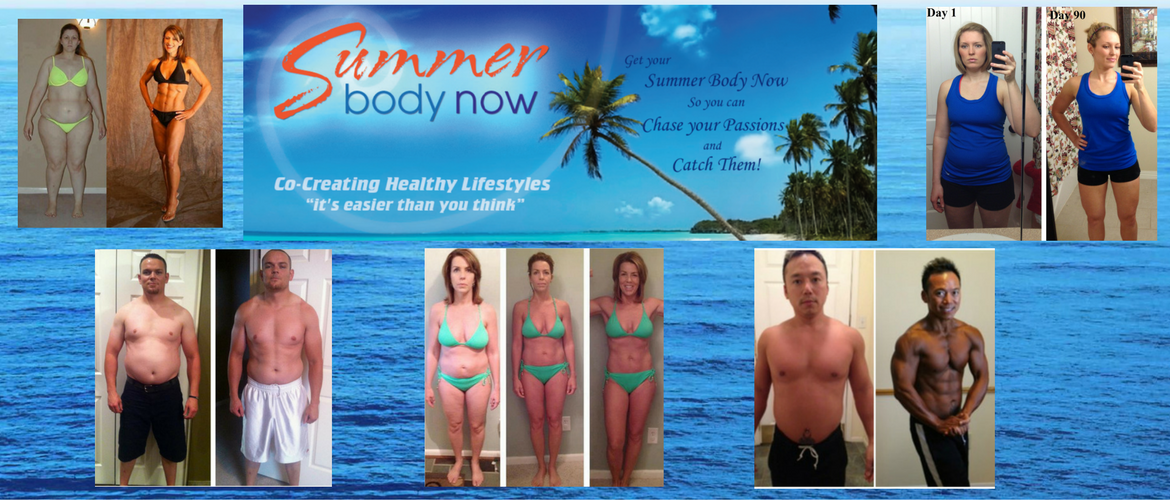 Have you ever wondered if there is a plan that can give you access to great fitness levels without straining your body?
Do you want to work with an expert that has decades of experience and can deliver with precision?
If you answered YES to any of these questions, then we have the answer right here!
You can feel good, stay healthy and live in radiance, even if you are over 40! Personal health and wellness expert, Jason Latas will be handling a unique and informative session at the Summer Body Cruise on May 5th, 2017. The incredible educational experience will open you to a fresh perspective on healthy living and help to put the spring in your step.
---
You can sign up today for this amazing event that would empower you to enjoy a vibrant and healthy life. Jason is the creator/teacher of this revolutionizing course and he steps on-board your world with over 25 years' experience. He has worked with many Fortune 500 CEO's on custom adventures focused on healthy living across the globe. This is one golden moment you must not allow to slip!
---
Here are some of the awesome techniques you will learn on this cruise:
Learn your own unique body composition and how it affects you

Everyone will get their own chart to take home

Foods to enjoy and foods to avoid for your body type

Food polarity and how it affects your moods

How losing weight is easier than you think

How stress and hormones affect your efforts
Forget about the school of thought that hypes the NO PAIN, NO GAIN form of health advocacy. Jason makes this custom designed program a breeze. In his words, he says when you truly want to stay fit and healthy – ''It's easier than you think.''

You will learn the tips to keep you looking and feeling more radiant than you have in years. Jason knows the transitions our bodies go through but this powerful presentation means you won't have to miss out on a healthy life. You take control of your health by becoming your own health advocate.
 Are you still wondering if this event is the right fit for you?

Then you need to hear this and you will also discover:
The power of meditation and how to enjoy your journey

Cleansing at a cellular level for life extension

How to heal your metabolism and start burning hot again

How to create a plan for your unique situation and so much more
---
You will learn how to live with zest at this exhilarating event. The quest to become a person full of energy can be your reality when you register today.

Grab this great offer and explore the rich possibilities of working with a health plan that blends with your unique needs. You will have access to this rich information at the event! Make this move right now so you can live in a world of vitality.

Do the right thing and sign up for a life changing encounter right now.
---
PRICING
The amazing price of $1199/person, double occupancy
INCLUDES
All meals

Open Bar

An upgraded inside cabin

Live shows

Private parties

Fun gifts throughout the cruise.

All Seminar at Sea content and education taught by the speakers.

One-on-one time with the speakers to discuss your individual challenges (optional)

Opportunity to network and collaborate. And, follow an online community.
EVEN includes $100 port fees! (only government taxes and gratuities are additional)



---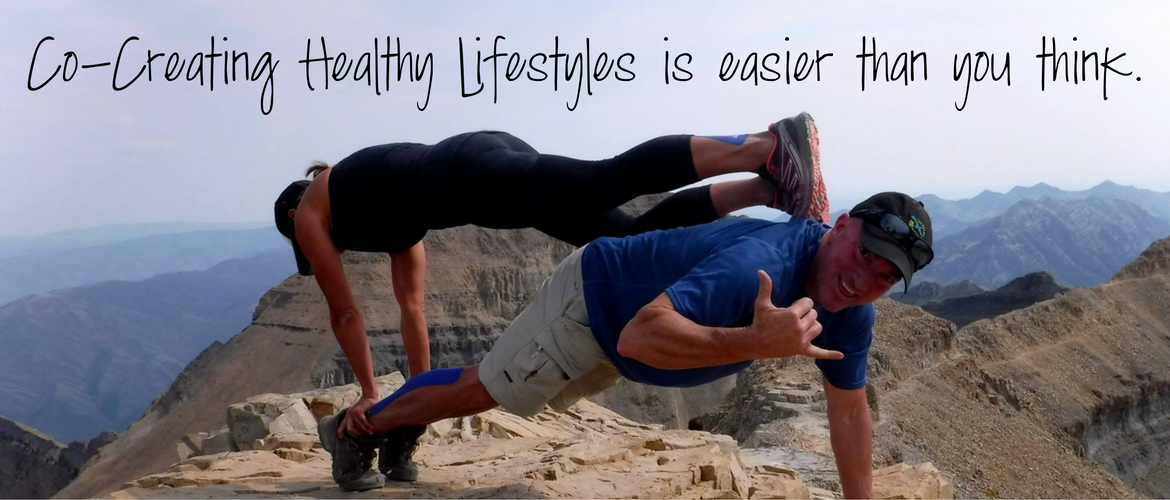 ABOUT THE SPEAKER
Jason Latas of Summer Body Now has been an adventure guide and wellness coach for 25 years. He has personally guided many fortune 500 CEOs and major business owners on custom adventures acrossthe globe. He also personally trains many traveling sales professionals to help them stay fit while traveling and running their businesses. Heenjoys helping people feel good in their skin again and perform betterin their personal and business lives.

Jason has been featured in The New York Times, The L.A. Times, Spa Magazine, Modern Bride, Conde Naste, as well as on ESPN, The Travel Channel, Ford Adventure Outfitters, Planet X TV and many other national and international venues. Many of these videos can be seenon You Tube.

He has worked with Fortune 500 CEOs, doctors, lawyers, extreme athletes, entrepreneurs, models and everyday people that just want to take charge of their lives instead of feeling as though life is controlling them.

Before moving to Utah Jason owned an adventure company in Maui for 10 years where he took guests hiking, biking, scuba diving, sailing, kayaking and on custom designed adventures designed around health and fitness.

While in Hawaii he raced outrigger canoes, mountain biked and competed in triathlons among many other sports activities.

"I've worked with everyone from extreme athletes, models & body builders to weekend warriors. Although, now that I've been a single Dad, business owner and surfed life's ups and downs, I find deeper happiness in helping stressed out people find a little life balance andfeel good in their skin again.
Whether you want to release some weight and regain your health or just clear some blocks that are holding you back from your desired future, together we can do it"
~Jason~
www.SummerBodyNow.com

---


FAQs
Email questions to captain@sailtosucceed.com or call +1 303.472.4642
---
PLEASE mention ALLERGY/ DISABILITY in a specified question during checkout. This will help us be more intuitive to your needs of accommodation.

---
What about special dietary needs?
If you have any food allergy or a dietary requirement that requires Kosher meals or gluten-free food product, please advise us at the comments section, at the time of booking. Obtaining the product for many of these requests requires 30-days notice prior to sailing, and we want to ensure that we are able to fulfill your request. We cannot guarantee Kosher Meal requests made within 30 days of sail date. For the protection of all of our guests, it is not permissible to bring aboard any food items that would require preparation by the ship's staff, or food items that would require cold storage in our kitchen facilities.
---
What time do I board the ship on embarkation day and in ports of call?
Arrival at the Cruise Terminal:
For your comfort and convenience, we recommend that guests who have not completed their Online Check-In arrive at the cruise terminal no later than two (2) hours prior to the scheduled embarkation time printed on your cruise documents. Guests who have completed their Online Check-In should arrive at the terminal no later than one (1) hour prior to the scheduled embarkation time printed on your cruise documents. We STRONGLY recommend guests complete their Online Check-In at least four (4) days prior to sailing.
Final Boarding Time:
In order to facilitate the embarkation process and the processing of your eDocs, and to comply with new government regulations governing departure manifest, all guests are required to complete Online Check-In at least one day prior to sailing and must complete check-in at the cruise terminal and be onboard the ship no later than one hour prior to the departure time noted on their cruise documents or they will not be permitted to sail. Please note guests who have not filled out their Online Check-In must arrive at port two (2) hours prior to sailing. Any late arriving guest may join the ship at an approved port of call in the scheduled itinerary. Such guest will be responsible for all applicable fees and travel expenses to that subsequent port of call.
Boarding Time in Ports of Call:
In all ports of call, it is also the guest's responsibility to be back onboard the ship no later than one (1) hour prior to the ship's scheduled departure time. Please be aware that shipboard time may differ from the port of call and it is the guest's responsibility to follow the shipboard time. In the event a guest misses the ship, it will be the guest's responsibility to pay all expenses incurred to rejoin the ship. .
What about Documentation, Visas and Passports?
All guests must provide key personal information in advance of sailing. For round-trip sailings (cruises that depart from and return to the same U.S. port), you may sail with either a valid passport, proof of citizenship and a valid government-issued photo I.D. (driver's license with a photo), or any other WHTI compliant document like:
Proof of Citizenship examples include.
State certified U.S. birth certificate.
Original certificate of U.S. naturalization.
Original certificate of U.S. citizenship.
U.S. Consular report of your birth abroad.
Baptismal papers, hospital certificates of birth and Puerto Rico birth certificates issued prior to 7/1/10 are not acceptable.
A U.S. citizen under the age of 16 do not require a government-issued photo ID.
Note: If you miss your ship at its scheduled U.S. departure port and need to travel outside the U.S. to meet your ship, or should you unexpectedly need to depart the ship from a foreign port prior to the end of sailing, a passport would be required to leave or re-enter the U.S. by air. To that end, Norwegian strongly recommends all guests to obtain a passport for their voyage on any Norwegian vessel.
What Should I Pack?
When it comes to what to wear, you can go resort casual or get decked-out and look your best – it's your call. That's the freedom of Freestyle Cruising. We even have special "Dress-Up or Not Night." It's the perfect opportunity to get your portrait taken with your family, that special someone or even with the ship's Captain. Dress cruise casual anytime during the day, in the buffet and in most specialty restaurants. For women, it includes summer and casual dresses, skirts, regular or capri pants, shorts, jeans and tops. Khakis, jeans, shorts and casual shirts are fine for men. Swimwear is acceptable at the buffet and outdoor restaurant, but a shirt or a cover-up and footwear are required. Cruise casual is also allowed day and night on embarkation day. Wear smart casual if you are eating dinner in the aft main dining room (our more formal dining room) and in Le Bistro on cruises longer than five days. For women, it includes slacks or jeans, dresses, skirts and tops. For men, it's jeans or slacks with a collared shirt and closed-toed shoes. Traditional Bermuda shorts along with long socks, loafers and a blazer are all acceptable on a Bermuda cruise. We want you to be comfortable, but tank tops for men, flip flops, baseball caps, visors and jeans that are overly faded, with holes or tears and worn below the hips are not permitted in main dining rooms or specialty restaurants. Kids 12 and under are welcome to wear nice shorts in all our restaurants. You may want to pack a sweater too—air conditioning can be chilly. Since your suitcases are collected the night before we return home, don't forget an overnight bag for prescriptions and need-to-have items.
What can't I bring on-board?
Passenger is not allowed to bring on board the vessel any intoxicating liquors/beverages*, firearms, weapons of any kind, ammunition, explosive substances or any goods of a dangerous nature, nor animals of any kind, except service or guide animals, provided the passenger notifies Carrier prior to the cruise of his intention to bring such animal and agrees to take sole responsibility for any expense, damage, injuries or losses associated with or caused by such animal. *For more information read our FAQ "What about alcohol consumption and wine corkage?" Unsealed food items will not be allowed on-board. How many suitcases can I bring? Each person is allowed up to two pieces of personal luggage on board, with each piece weighing a maximum of 50 pounds. However, if passengers are traveling by air, they need to check with the airline for specific restrictions.
How many suitcases can I bring?
Each person is allowed up to two pieces of personal luggage on board, with each piece weighing a maximum of 50 pounds. However, if passengers are traveling by air, they need to check with the airline for specific restrictions.
---
Email questions to captain@sailtosucceed.com or call +1 303.472.4642
---
Save This Event
When & Where

Port of Miami
1509 N Cruise Blvd
Miami, Florida 33132


Monday, September 11, 2017 at 3:00 PM

-

Friday, September 15, 2017 at 8:00 AM (EDT)
Add to my calendar
Organizer
Sail to SUCCEED!
Sail to SUCCEED! . . .  your new way to vacation.  
Come for the fun!  Come for the food! Come for the beautiful Caribbean!
 But, you'll leave with innovative skills and a refreshed outlook to live your life self-actualized!
Scan this year's Sail to SUCCEED! Line-up of experts and plan your floating classroom experience now, while best cabin locations are available.  And get ready to set sail for beautiful, friendly tropical islands . . .  and the learning experience of your lifetime.  But don't fret, there will be plenty of time for having fun . . .  relaxing on Caribbean beaches, exploring quaint islands, visiting historical sites, or shopping til you drop.  On ship, you'll enjoy hospitality and service levels that Norwegian Cruise Line is famous for the world over.  Amazing entertainment and shows each night, music, dancing, games, swimming, sauna, gym, so much more; after all, it's a sailing luxury resort (practically a floating city). And of course, a variety of all you can eat buffet and sit-down dining restaurants with more choices than you can fathom of delectable island and landlubber fare.  No need to hold back; you can try them all!

Learn in a brand new way . . .  while enjoying crystal clear turquoise waters, beautiful weather, and warm islanders on an exotic life-altering vacation.
Summer Body Now Caribbean Cruise!