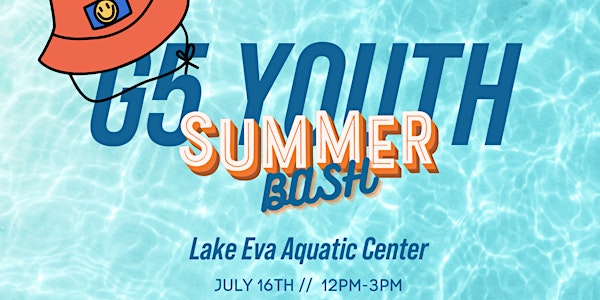 SUMMER BASH- G5 YTH
We are gathering for a summer bash! G5 YTH it's time to celebrate summer and spend the day in the sun. (YTH - age 10-16yrs)
When and where
Location
Lake Eva Aquatics Center 321 South 6th Street Haines City, FL 33844
About this event
We are going to LAKE EVA AQUATICS CENTER!
No outside food is allowed so please make sure your kiddos are fed or there are concessions there.
Admission - If you are G5 YTH your addmission is covered.
Parents- If parents choose to stay then it is a *5 dollar admission fee.
Attire- Let's dress appropriately.
Girls, please wear modest swimware, nothing revealing.
Boys, swim trucks are required, they don't allow shorts/gym shorts as swimwear.
If you have any questions, please dont hesitate to ask!
Love yall.