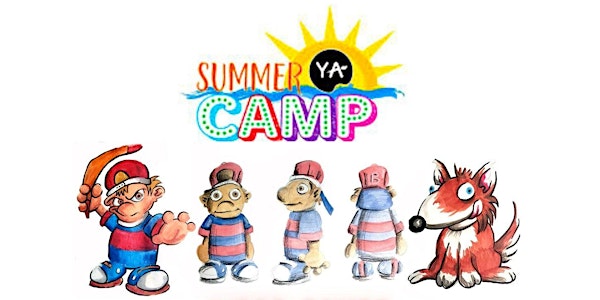 Summer Adventure Virtual Art Camp Single Days @10AM - 1PM (Ages 4+)
This Virtual Summer Break Art Camp will inspire students through creative exploration of multiple art forms. Held live PST California.
About this event
Summer Break Art Camp
Join other creatives on this limitless adventure reimagining the world of the future through artistic design!
Engage with fellow campers and learn how Design Thinking can solve challenges, utilizing art as a way to be a changemaker for good.
Spark inspiration and learn from others as you share your ideas in a vibrant and collaborative space.
You will Invent original characters, unique animals, and one-of-a-kind landscapes with the power of imagination and the help of our amazing art instructors!
Gain confidence in your artistic abilities as you learn new techniques and elevate your skills in each new session.
Drawing
Learn essential sketching skills, practice proportions, study shading, and identify simple shapes within complex subjects.
Break the rules with tricks of the trade as taught by the art masters!
Digital
Be immersed in digital illustration techniques and principles using Procreate!
Deepen your understanding of composition, color theory, character design, and more.
Study various painting techniques, understand the principles of shading and light and get to know the Procreate app with guidance from a knowledgeable instructor.
Painting
Create a masterpiece one brushstroke at a time!
Use layers to add depth, colors to add contrast, and learn techniques to add details that make your art piece stand out.
Choose Your Days! Students meet online with a live instructor 10am - 1pm PST California time on Monday, Tuesday, Wednesday, Thursday and Friday.
Camps are highly interactive and students will have the opportunity to socialize, play games and share their ideas in a fun and upbeat environment.
SEE BELOW FOR DESCRIPTION OF ACTIVITIES.
Schedule -
WEEK 1 - June 6 - June 10 - Fantasy Journey
WEEK 2 - June 13 - June 17 - Animal Friends
WEEK 3 - June 20 - June 24 - Super Heroes
WEEK 4 - June 25 - July 1 - Mini Monsters
WEEK 5 - July 4 - July 8 - Fashion/Clothing Design
WEEK 6 - July 11 - July 15 - Alien Worlds
WEEK 7 - July 18 - July 22 - Video Games
WEEK 8 - July 25 - July 29- Landscapes
WEEK 9 - August 1 - Aug 5 - Mythic Tales
WEEK 10 - Aug 8 - Aug 12 - Theme Park
Rules for joining the camp:
Please keep your microphone muted
Raise your hand if you have a question
Show your art up close to the camera when asked to share progress
No recording the lesson out of respect to other students
Where are the event details?
You will receive the link to the event upon registration.
You will receive reminders 48 hours before the event, 2 hours before the event, and 2 minutes before the event starts.
YA reserves the right to cancel, postpone or reschedule a class if the number of students does not meet min.
All lessons are held virtually in real time online in California Pacific Standard Time.
*Camp is non-refundable but may be transferred to a different week or different family.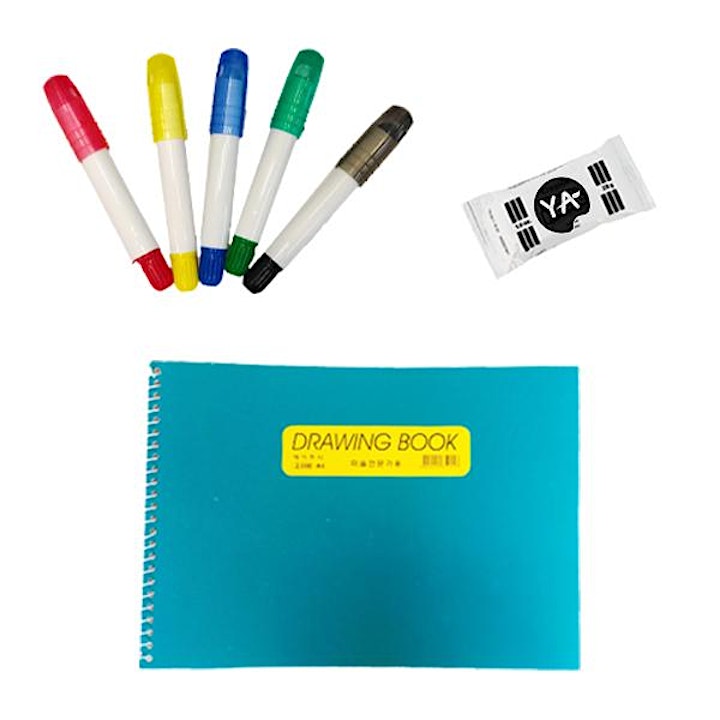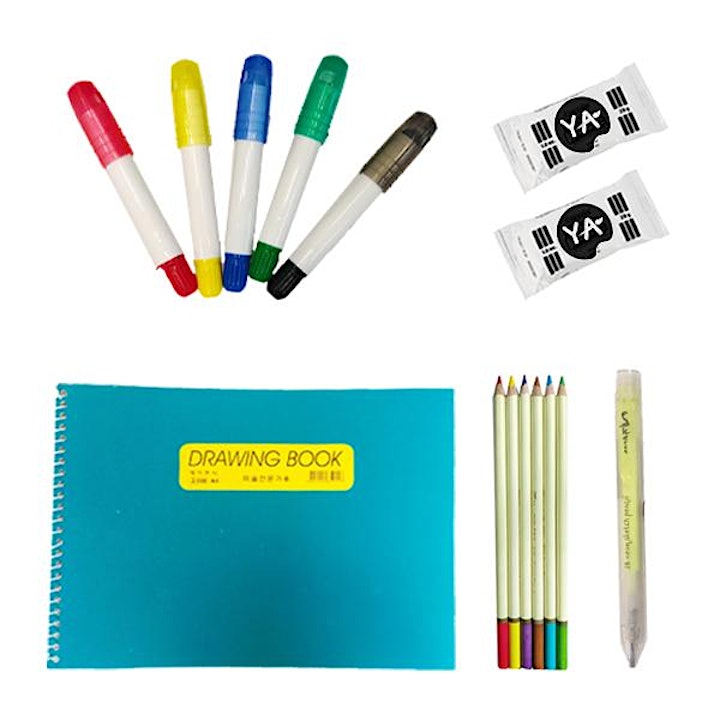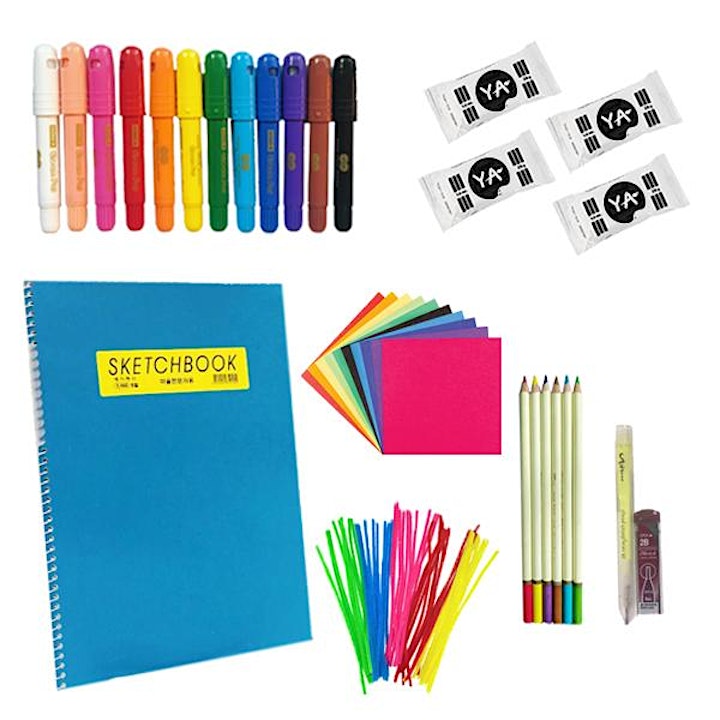 Art
Students will learn the fundamentals of drawing, proportion, blending colors, shading and composition layout. Instructors will introduce foundations of color mixing and design as well as encourage the individual creative process.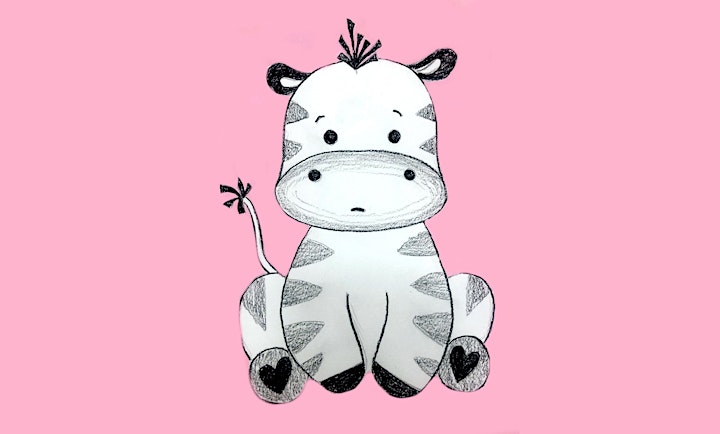 Clay
Learn how to build a 3D model one shape at a time with the help of a skilled instructor. Students will create out of soft, air dry clay, play dough, or modeling clay.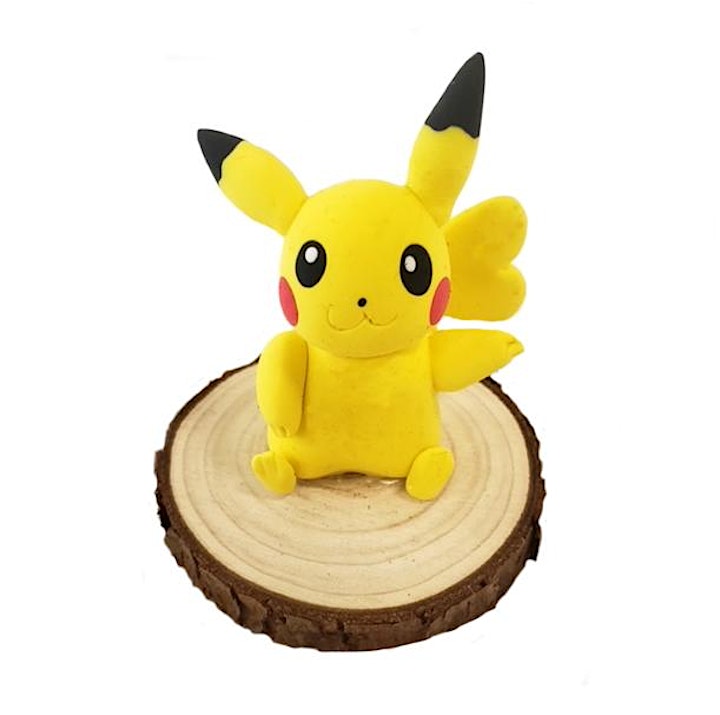 Crafting
You can't have art without including some crafts. Students will learn how to take simple materials and bring them together in fun and dynamic ways. With household items such as recycled cans or paper rolls, kids are encouraged to use their creativity to turn them into something new. Activities range from making planters, notebooks, bouquets, birdhouses and lightsabers.