JAY RICH AND RATED R PESENTS THE SUMMER 21' Comedy explosion!!
About this event
Jay Rich and Rated R presents
SUMMER 21' COMEDY EXPLOSION
390 27th st oakland ca 94612
HEADLINING:
FROM HBO's COMIC VIEW NETFLIX AND Def comedy Jam
FRANTZ CASSEUS
Featuring
HBO Def Comedy Jam, Showtime at the Apollo, Kevin Hart Laugh out Loud
DANIEL DUGAR
Hosting Shaq all star and Bay Area black comedy competition
Comedinan JAY RICH
JULY 23rd
1st Show 7pm sharp. -doors open at 6pm
And
2nd show 9pm sharp -
Buy tickets on Eventbrite or contact directly
2 item Minimum enforced!!!
Dress to Impress
Please come early for this show will start and end on time
390 27th st oakland ca 94612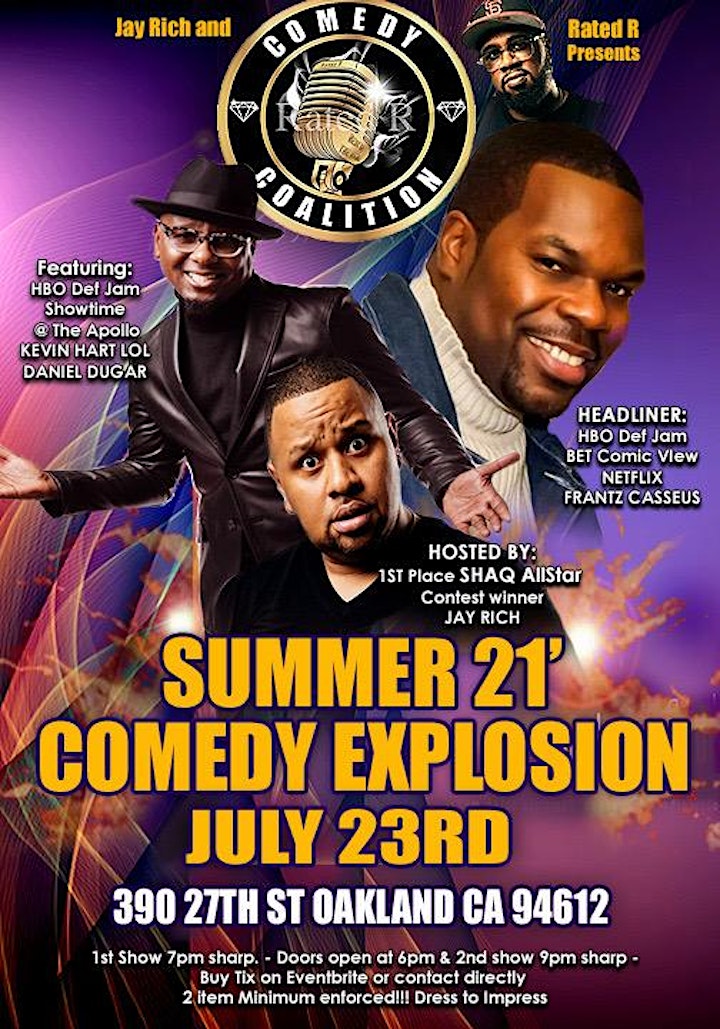 Organizer of Summer 21' Comedy Explosion