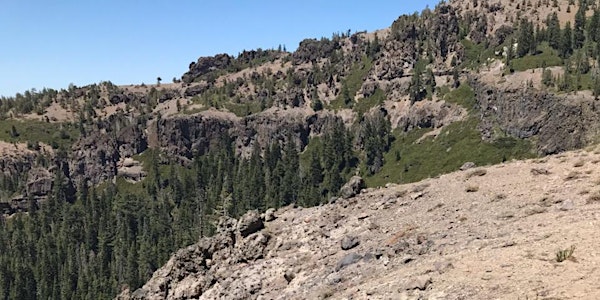 Summer 2023: Roadside Geology of Sonora Pass with Glen White
Several roadside stops along Hwy 108 offer a glimpse into the geologic history of Sonora Pass. Starting at The Column of the Giants at 9:00
By Stanislaus National Forest
Date and time
Saturday, June 10 · 9am - 12pm PDT
Location
Summit Ranger District - Hwy 108 1 Pinecrest Lake Road Pinecrest, CA 95361
About this event
Saturday, June 10
Roadside Geology of Sonora Pass with Glen White
9:00 am – 12:00 pm
Meet at Column of the Giants, End at the Summit Ranger Station
Several roadside stops along Hwy 108 offer a glimpse into the geologic history of Sonora Pass. Starting at The Column of the Giants at 9:00 AM, we'll explore some of the dramatic changes the region has experienced over the past 100 million years. One or two other stops will be made as we work our way down the mountain ending at the Summit Ranger Station at approximately noon. Bring water, a hat, snacks, and wear sturdy shoes. All Ages. Sign up ahead of time. 30 people max.
About the organizer
Do you love recreating in the Sierra Nevada mountains? Do you want to learn more about the plants, animals, geology, and history of the region? Now is your chance to join the Forest Service staff of the Stanislaus National Forest to learn about the natural and cultural history of Sierra Nevada mountains.
Our virtual live programs are designed for learners of all ages. The programs will be offered once a month from September - May. The presentations will cover topics from reforestation projects, wildflowers, birds, aquatic life, trees, cultural history, and geology of the region. During the virtual live events you will be able to ask our expert presenters questions!
Please sign up, spread the word, and bring your household members to enjoy these virtual learning experiences . We look forward to seeing you online!