Multiple Dates
Summer 2019 Live Events "Afros, Appetites, Atmospheres "
Description
"Afros, Appetites, and Atmospheres" a Girls Night In !
Is just one of the annual not to be missed signature experiences of Rona M Durham LLC and the Mad Love United Inc, Community. In the energy and spirit of Sisterhood join us for a night of all the things we love most about our Black and Brown Girl Magic!
The inaugural launch last summer was a huge success, and why should a good thing have to end? Well we've decided that, it doesn't. Sisters we are back again for the 2019 Summer Series of Afros, Appetites and Atmospheres. Come on out as we celebrate, in confidence independence from the societal norms and social constructs. We ARE and our I AM is loud. We are light and salt of the earth, so lets spice and light it up a bit. We are empowered, free and fierce. We are just so magically fabulous and need to should celebrate us just because!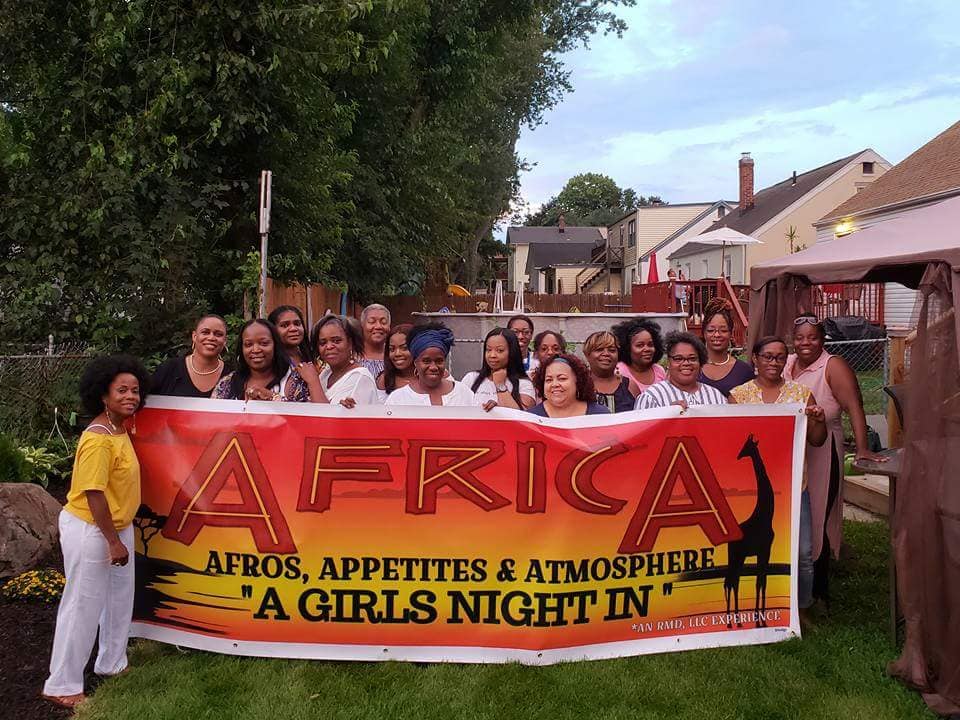 Gather * Network * Connect * Support
*Afros Represents the uncompromised natural being of Black and Brown Women and how we show up to be who we are for ourselves and others.
*Appetites Represents the continuous hunger and thirst we as Sisters have for evolution, elevation and yearning for a bond that edifies our spirits through the support we give to each other
*Atmospheres Represents the space in which we can unwind relax and enjoy ourselves to cultivate relationship capital. A space to authentically renew our minds, bodies and soul to promote self-preservation.
JOIN YOUR SISTERS FOR LOADS OF FUN. LIGHT FARE, LASTING LOVE
Be Well, Be You, Be there or be Missed!
Rain Dates
June 6/15/2019
July 7/20/19