Sultan and the Saint Raleigh Premiere

Sunday, February 10, 2019 at 3:00 PM (EST)
Event Details
A Film Premiere for Unity Productions Foundation's latest docudrama
"The Sultan and the Saint" 
Join us at  
NC State Witherspoon Theater
2810 Cates Ave.
Raleigh, NC 27606 
Doors Open at 3:00 PM
Program Begins at 3:15 PM
Sunday, February 10th
FREE ADMISSION
Suggested Donation: $5
Sponsors
Islamic Association of Raleigh - St.Francis of Assisi Catholic Church - NC State MSA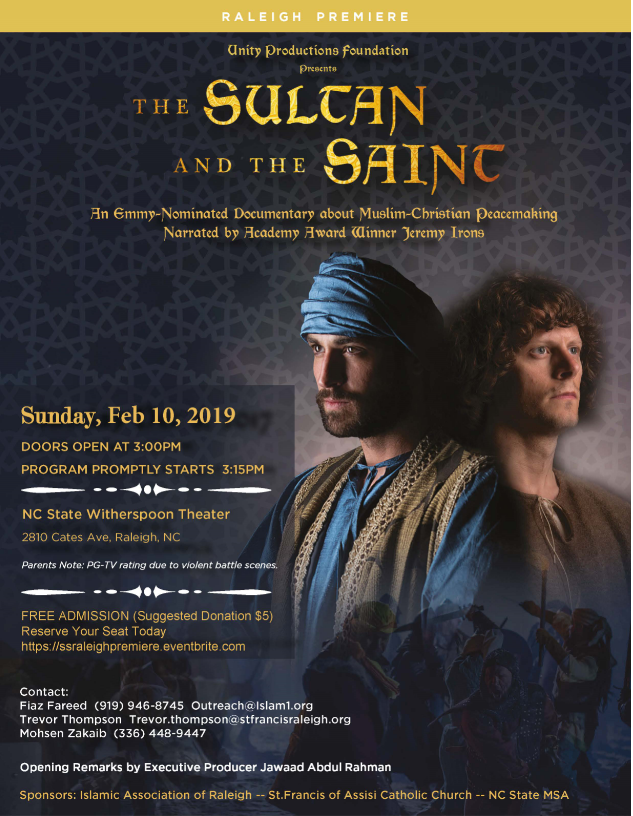 For more information, please contact:
During the Crusades, Saint Francis of Assisi risked his life by walking across enemy lines to meet the Sultan of Egypt, the Muslim ruler Al-Malik Al-Kamil. This remarkable encounter, and the commitment to peace of the two men behind it, sucked the venom out of the Crusades and changed the relationship between Muslims and Christians for the better. 
Featuring dramatic reenactments and renowned scholarship, this amazing story is brought to life. Scholars interviewed include Michael Cusato (St. Bonaventure University), Sr. Kathy Warren (Sisters of St. Francis), Suleiman Mourad (Smith College), Homayra Ziad (Institute for Christian & Jewish Studies), Paul Moses (The Saint and the Sultan), and others. 
Join us for this premiere to learn about the remarkable spiritual exchange between the Sultan and the Saint, and the great risks they took for peace.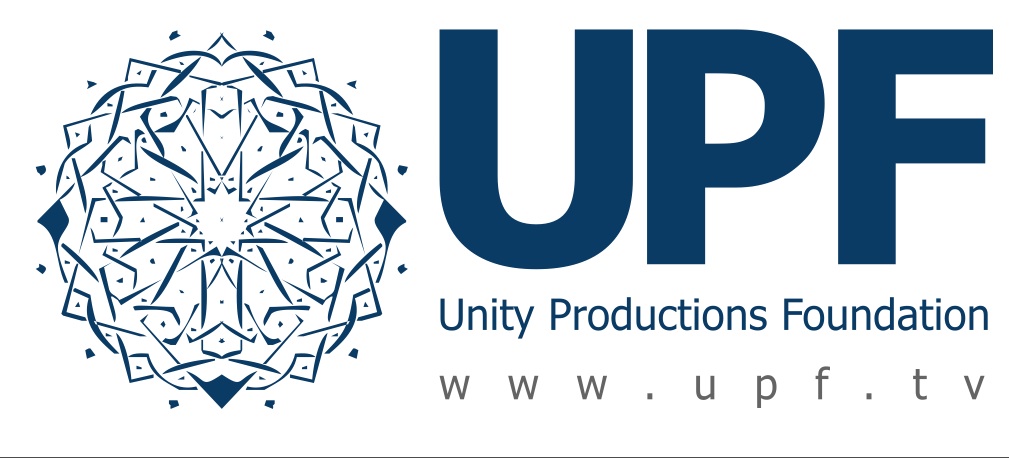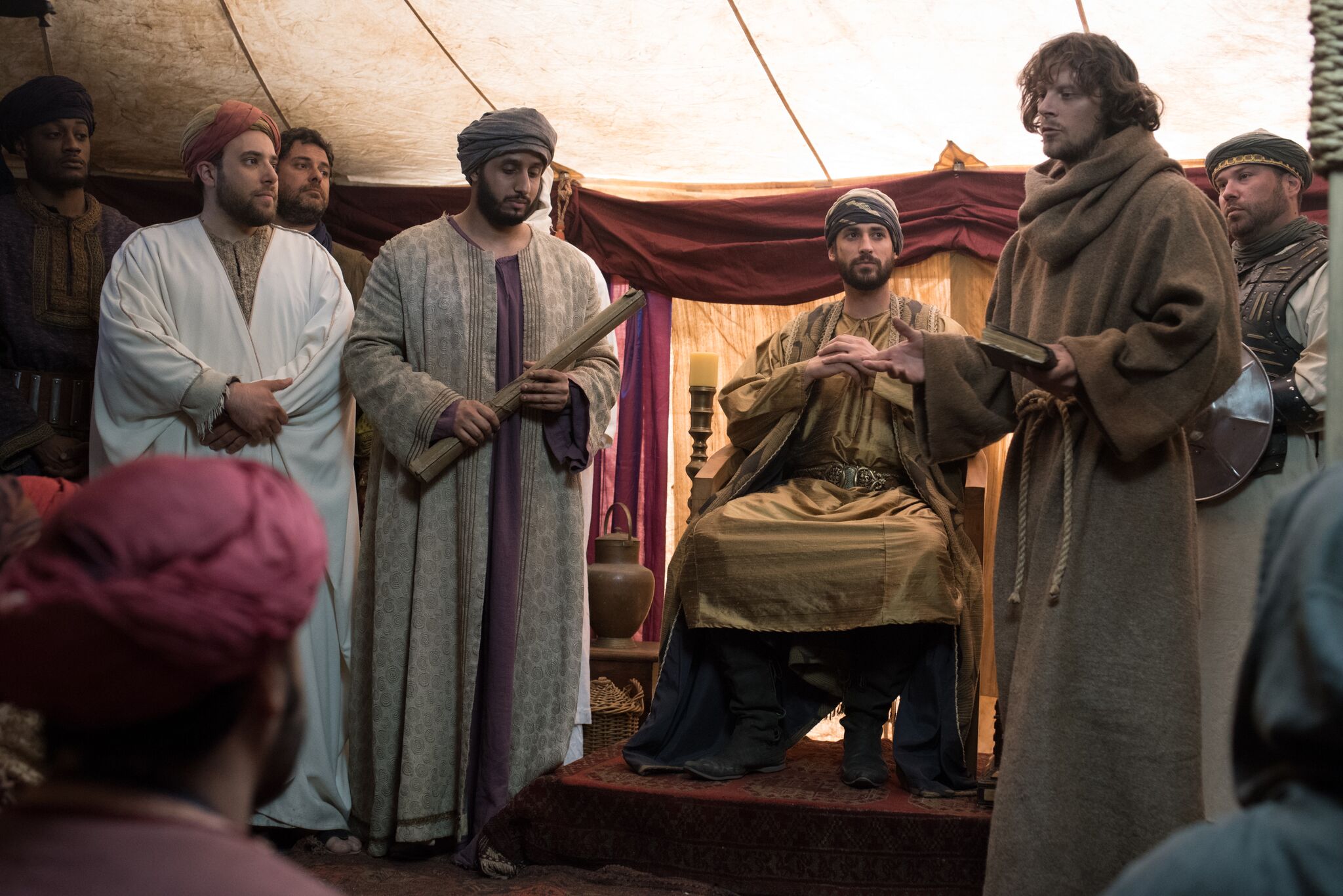 Parents, please note:
The film contains some scenes of violence and may not be appropriate for children under 12.
PBS gave this film a PG Rating.  Please use your own discretion.  
Reviews of the film  
"The Sultan and the Saint" can model anew how Christians and Muslims can meet one another in dialogue while also providing a medium to cultivate greater understanding, in a present day when angry and debasing discourse bear eerie similarity to the setting in which Francis and al-Kamil met.
- National Catholic Reporter
(Sultan and the Saint) may also cause us to ask why encounters such as the one it dramatizes are too often left unremembered and unstudied while the bloody battles that the men of faith strived to stop become the foundations of our cultural assumptions for centuries to follow.
- Christianity Today
"After a peaceful meeting with the Sultan, St. Francis came back from his evangelization mission, calling for Christians and Muslims to respect each other's faith and live in peace."
- San Diego Union Tribune 
When & Where

NC State Witherspoon Theater
2810 Cates Ave
Raleigh, NC 27606


Sunday, February 10, 2019 at 3:00 PM (EST)
Add to my calendar
Organizer
For more information about Unity Productions Foundation please visit www.upf.tv