Description
SULEY en Vogue Night event series was launched in 2016 at a historical Sorrento Hotel and it became
extremely popular, making it the hottest and most upscale networking party night in Seattle.
Join us to celebrate this Holiday season, have fabulous evening with amazing, like-minded people who
love to get dressed up en vogue, connect, and have fun. SULEY en Vogue Night will bring you a sensual
experience and vibrant atmosphere of bohemian lifestyle, great conversations, creative performances,
and opportunity to make new connections.
SULEY en Vogue Night is a gathering party, hosted by SULEY ERA, a multimedia promotional platform for
ambitious and talented individuals in fashion, film, music, arts and entrepreneurship. SULEY en Vogue
Night is produced in partnership with The Tin Lizzie Lounge at MarQueen Hotel Seattle, WA.
What: SULEY en Vogue Night
When: December 21, 2017 at 7 PM - Midnight
Where: The Tin Lizzie Lounge at MarQueen Hotel that is located in the lively center of Lower Queen
Anne, just North of Seattle Center
Attire: Dress fashionably with a rock-&- roll attitude.
ABOUT SULEY en VOGUE
Our goal is to bring people like ourselves together so that we can have a freedom and place to express
ourselves, our fashion tastes, the music we listen to, the art, film, and culture that we enjoy and value.
Our friends artists, musicians, DJs locally and around the world will appear to perform at the SULEY en
Vogue nights and parties. We want these artists to share their talent and vision with SULEY en Vogue
guests and patrons. SULEY en Vogue will be a place in the city where it will not be about being serious,
but about dressing up, getting drunk and simply having a laugh with your friends. It will be a place with
the feel of a British Pub Culture vs the glamour and recklessness of Studio 54. No limits, everything
allowed, no VIP area, everyone is special, everyone has a right to fun, to party and to meet new people!
Website: https://suleyera.com/
ABOUT MarQueen Hotel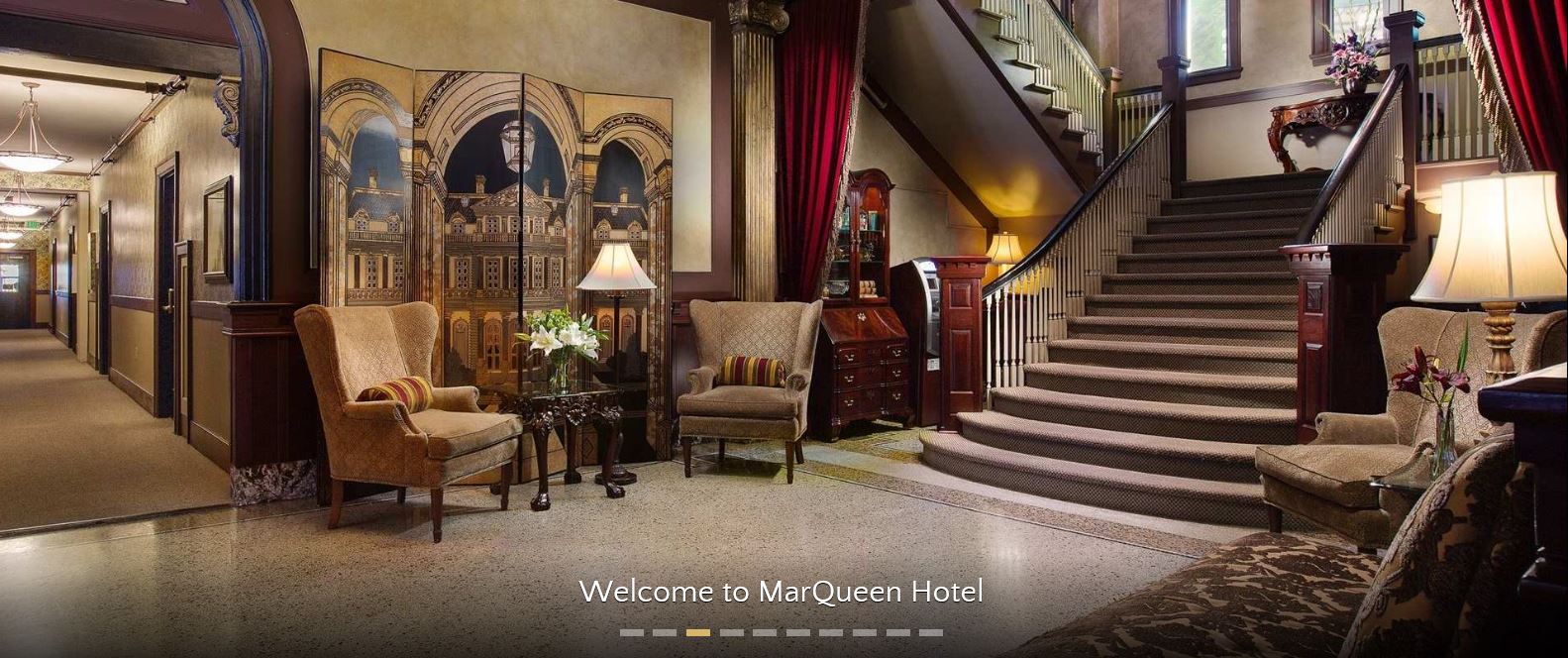 This classic brick building is characteristic of the architectural beauty the Queen Anne neighborhood
exhibits. Enter through the beveled glass doors to our European inspired lobby with Alaskan marble and
terrazzo floors where then a grand staircase leads to your inviting room.
Built in 1918 as the Seattle Engineering School, it was used to retrain blacksmiths to work at the Ford
assembly plant on Lake Union. In 1920, the school opened the Kuay (say "Q.A") training garage (later
named the MarQueen Garage, and currently 10 Mercer Restaurant) which was then considered the
largest single garage in the city. The building operated as a school and a working garage for more than
50 years.
Website: http://www.marqueen.com/