Sales Have Ended
Ticket sales have ended
Thank you for joining us at the 2017 Sukkot Harvest Festival!
Sales Have Ended
Ticket sales have ended
Thank you for joining us at the 2017 Sukkot Harvest Festival!
Description
Sukkot Harvest Festival is the Farm's biggest event of the year! Sukkot is one of Judaism's three pilgrimage holidays—along with Passover and Shavuot—and it commemorates the sheltering of Israelites in the wilderness. During the holiday, many people celebrate by building sukkot (the plural of sukkah, or temporary shelters) and dwelling in them for eight days. These eight days are filled with joy, hospitality, meals in the sukkah, and gratitude for the fall harvest.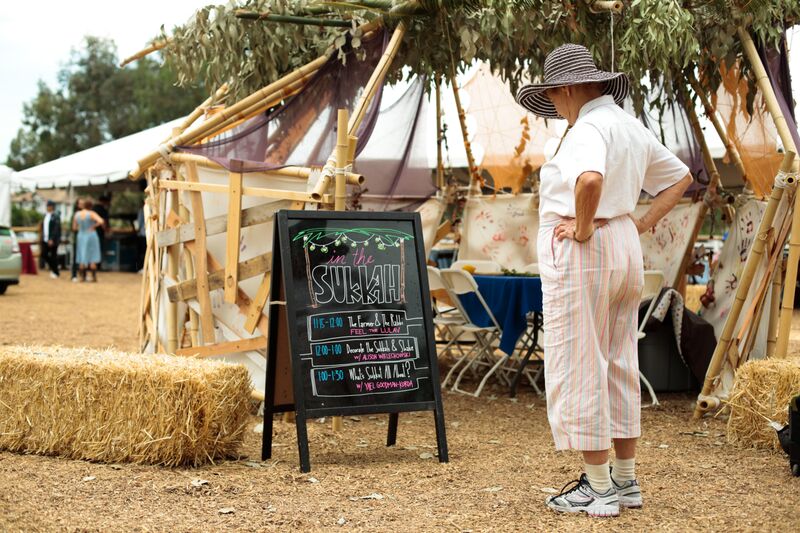 During Sukkot, it is traditional to gather four different species together in a lulav. These four species—palm, myrtle, citron, and willow—are distinct, but together they form a whole. When shaken, the lulav sounds like rain and helps us welcome the rainy season. This year the Festival's theme is The Four Species and focuses on the different ways they are represented in our lives, on the farm, and with one another.
Each sukkah at the Festival will serve as a physical representation of a species. This year the sukkot are built by the NewSchool of Architecture & Design and signify farm themes (Water, Soil, People, and Plants) as well as parts of the body (Lips, Eyes, Spine and Mouth).
Several times throughout the event we'll gather as a community to blow the shofar, shake the lulav, sing, and taste produce from our fall harvest. Bring your family and friends to this community event inspired by the Jewish tradition of gathering community outdoors to mark the end of summer harvest and welcome the rainy season.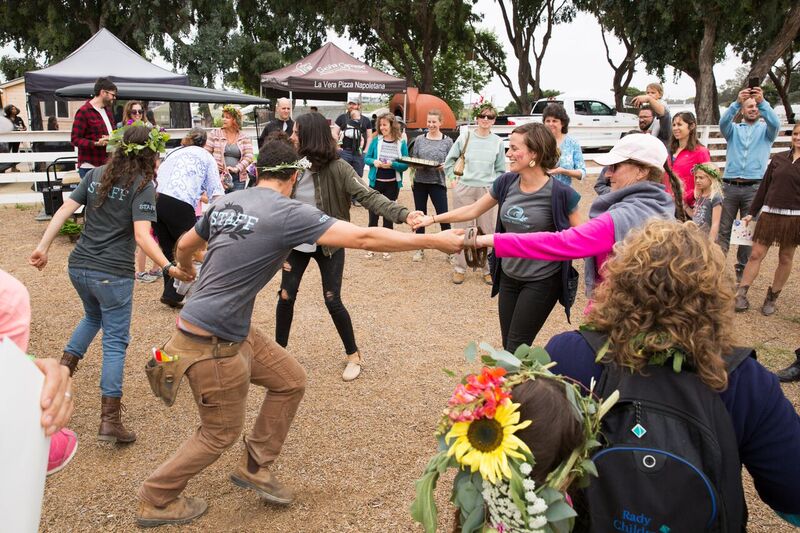 Festival activities will include:
Instrument making and song sessions in the 'Etrog Sukkah'

Story recording and soil play in the 'Lulav Sukkah'

Local lulav making and still-life painting in the 'Myrtle Sukkah'

Talks on soil, water, people, and plants in the 'Willow Sukkah'

Nature Play with Rooted in Place

Fresh, hand-picked produce available at the Farm Stand

Tasty snacks and drinks from local vendors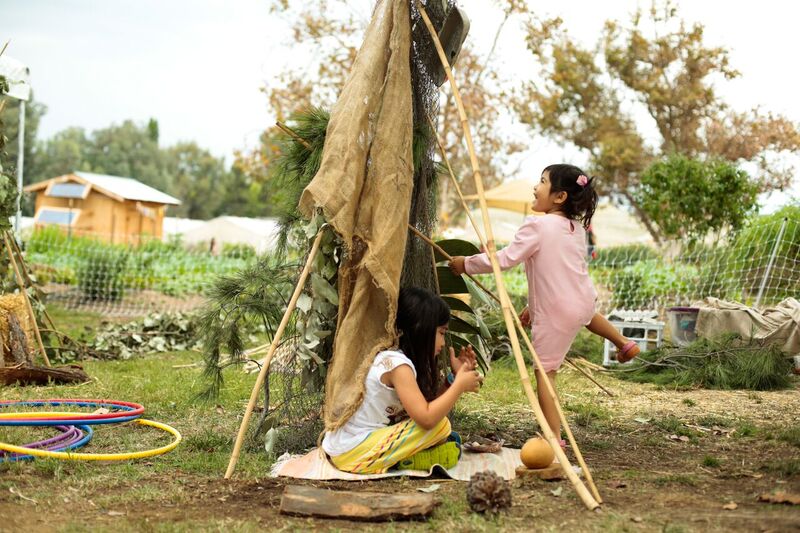 Food Vendors will include:
OH Juice

Da Fazenda

Kombucha Culture




Cucina Caprese

Kitchens for Good

Green Door Cafe
Ambrosia Garden will include:
Gold Coast Mead

Lost Abbey

Boochcraft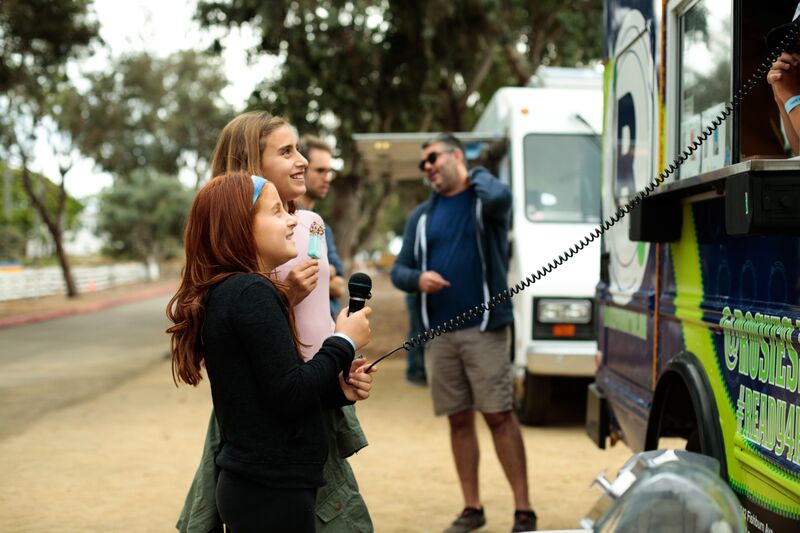 This year we're thrilled to host Book of J as the Festival's musical backdrop. Book of J is Jewlia Eisenberg and Jeremiah Lockwood, a musical duo based in the Bay Area. They call their work a "new psalmody, drawing from the rich biblical commentary of Black and White American traditional music, Yiddish songs of ghosts and police violence, and piyutim (paraliturgical songs) with a queer bent."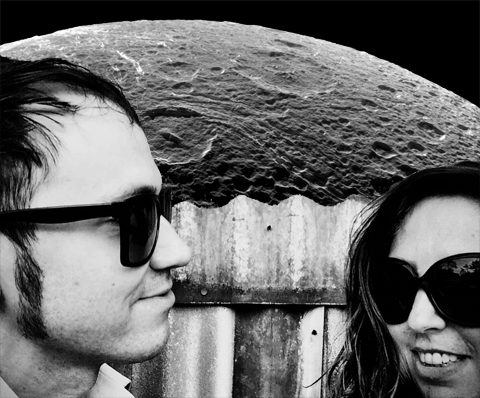 Sukkot is the Farm's biggest event of the year. The Festival is a labor of love produced in partnership with our community. As such, ticket prices are suggested donations and—like our Farm Stand produce—are offered on a pay-what-you-can basis. We are committed to ensuring that everyone in our community has access to fresh, locally grown, organic produce as well as opportunities for education and community building. Last year's Sukkot donations went towards the purchase of our mobile Farm Stand. This year all donations will fund projects on the Farm that align with our Four Species theme and benefit Soil, Water, Plants and People. At the Festival you'll have the opportunity to choose where on the Farm your donation will go.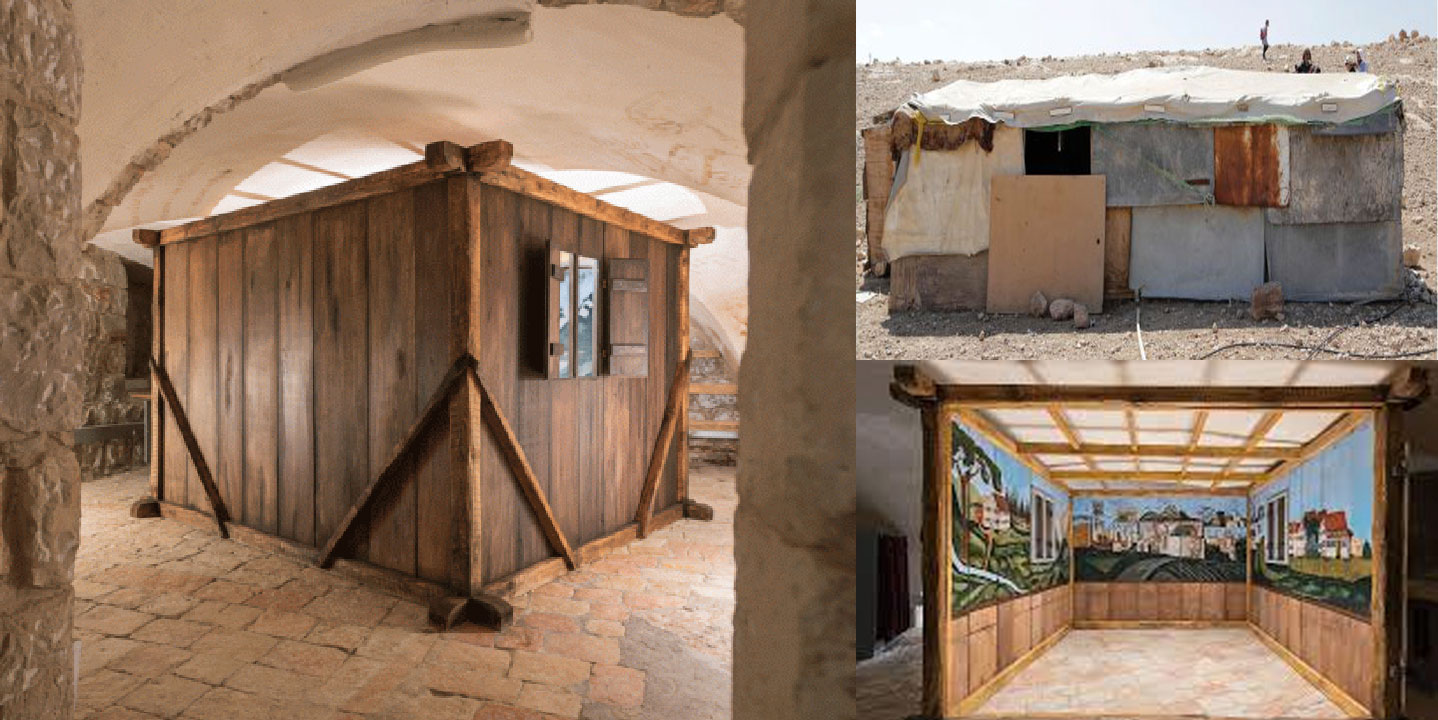 Jerusalem-based artist collective Sala-Manca Group will be joining the Sukkot Harvest Festival this year to curate an exhibition, film screening, and artist talk on two of their recent projects. Absentee Landscapes and Eternal Sukkah represent two distinct yet equally inspiring projects that reimagine a quintessential symbol of Jewish culture – the sukkah.
This informational exhibition will tell the story of how the artists bought a makeshift structure from the exiled Jahalin Bedouin community, repurposed it as a Sukkah in the center of Jerusalem, sold it to the Israel Museum, and gave the profits to the Bedouin family. They will share how this formerly illegal building made of construction waste is now meticulously catalogued and preserved as an object of cultural heritage.
The exhibition will also share the story of their efforts to build an unauthorized replica of what is widely considered to be the most beautiful Sukkah in the world, the Deller Sukkah, in the basement of the old leper colony in Jerusalem and how their research led them to become experts on a tiny village in Bavaria. Tours of the exhibit will happen several times throughout the Festival!
Questions about pay-what-you-can? Visit our Farm Stand on Thursdays from 2-6 pm and Sundays from 10 am-3 pm or email our Education & Events Manager at nora@coastalrootsfarm.org.
Can't wait to celebrate with you!
Frequently Asked Questions
How do I purchase tickets for the event?
Hit the 'Tickets' button on the upper right corner of this page and a window will pop up, allowing you to make a donation for up to 4 adult and up to 4 child (ages 0-17) pay-what-you-can tickets. Our suggested donation is $18 for adults, and $9 for children. Next to each ticket type, enter the amount you wish to pay per ticket. This site requires us to have a minimum of $1 for donations; please reach out directly to nora@coastalrootsfarm.org with any questions or concern about online payment. We are committed to ensuring that everyone in our community has access to fresh, locally grown, organic produce as well as opportunities for education and community building.
How can purchase more than 4 adult or child tickets at a time?
If you'd like to purchase more than 4 adult tickets and/or more than 4 child tickets, you will need to create an additional registration.

Are there ID or minimum age requirements to enter the event?
All ages are welcome! An ambrosia garden with beer, mead, and alcoholic kombucha will be open to ages 21+.
What are my transportation/parking options for getting to and from the event?
Entrance to this event will be on Saxony, through a gate just north of our regular Farm Stand gate. The address for this gate is 495 Saxony. If you're walking or biking to the event, you can enter at 441 Saxony Road.
How can I contact the organizer with any questions?
Email nora@coastalrootsfarm.org.
How can I learn more about the holiday of Sukkot?
Our partner Hazon has a great summary of the holiday along with some tips on how to celebrate it through connection with land and community. You can read more here: https://hazon.org/jewish-food-movement/holidays/sukkot/.
Do I have to bring my printed ticket to the event?
No; we will electronically check you in!
Are dogs allowed at the event?
Unfortunately, dogs are not allowed at Coastal Roots Farm. This is due to food safety and ensuring our organic certification.