Description
Suits for Sons 1st Annual Golf Tournament
May 22, 2017
Southwyck Golf Club
Pearland, TX
Shotgun Start at 8:30 AM
Four Person Scramble - $400 Per Foursome
Please join us for the first annual Make the Hole - Make the Difference Golf Tournament on Monday, May 22nd at Southwyck Golf Club in Pearland. Enjoy a fabulous day of golf, food and prizes while helping impact the lives of high school and college students in the Houston area.
Shotgun Start is at 8:30 AM. All registered players will receive breakfast and lunch. Also, participate in a raffle for prize to be announced during the event. All proceeds raised will go towards Suits for Sons' high school and collegiate programs.
---
SPONSORSHIP & VOLUNTEERING OPPORTUNITIES
Sponsorship opportunities are still available. If interested, please contact Andre Harden at aharden@suitsforsons.org or Brandon Henderson at bhenderson@suitsforsons.org.
To volunteer at the Golf Tournament, contact info@suitsforsons.org.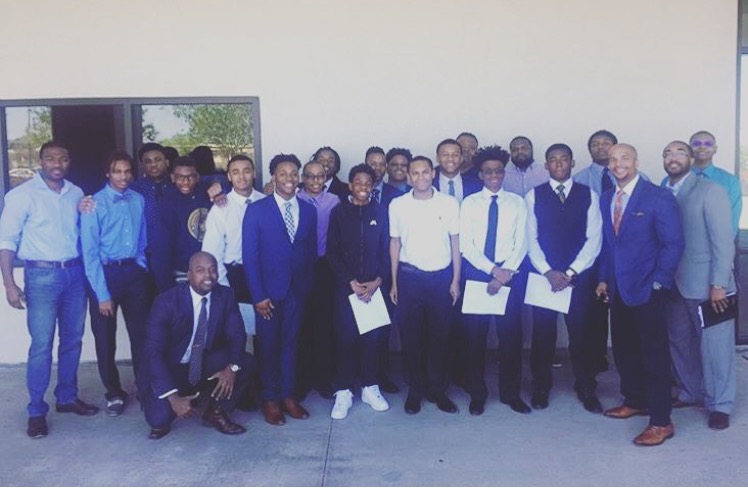 ---
ABOUT OUR ORGANIZATION
Suits for Sons, Inc. is a 501(c)(3) certified non-profit organization dedicated to enriching the lives of young men through training, mentorship, and sponsorship. Our high school programs prepare students for higher education and careers through seminars, workshops and mentoring. Through our Professional Program, Suits for Sons equips college sophomores, juniors, and seniors with the tools to succeed in entrepreneurship and corporate careers after they complete their college education.

Going beyond the parameters of what is learned in the college classroom, the Professional Program is centered around five key components:
1. Suits (the look of success)
2. Education (the tools for success)
3. Etiquette (the culture of success)
4. Mentorship (the example of success)
5. Scholarship (the means of success)
Donations and gifts in kind from individuals, corporate sponsors, and foundations, as well as donations through grants and partnerships with other non-profit organizations fund Suits for Sons' operations. Suits for Sons' goal is to fully fund the Suits for Sons Professional Program each year through charitable gifts and donations.

---

Contact Information:
Email: info@suitsforsons.org
www.suitsforsons.org

Jerry Autry, Executive Director - jerry@suitsforsons.org
Brandon Wilson, Associate Director - bwilson@suitsforsons.org
Brandon Henderson, Director of Development - bhenderson@suitsforsons.org
Andre Harden, Program Director - aharden@suitsforsons.org
Richard Cumby, Director of Marketing - rcumby@suitsforsons.org