THIS IS THE BEST PARTY IN ATLANTA ON A FRIDAY NIGHT.
About this event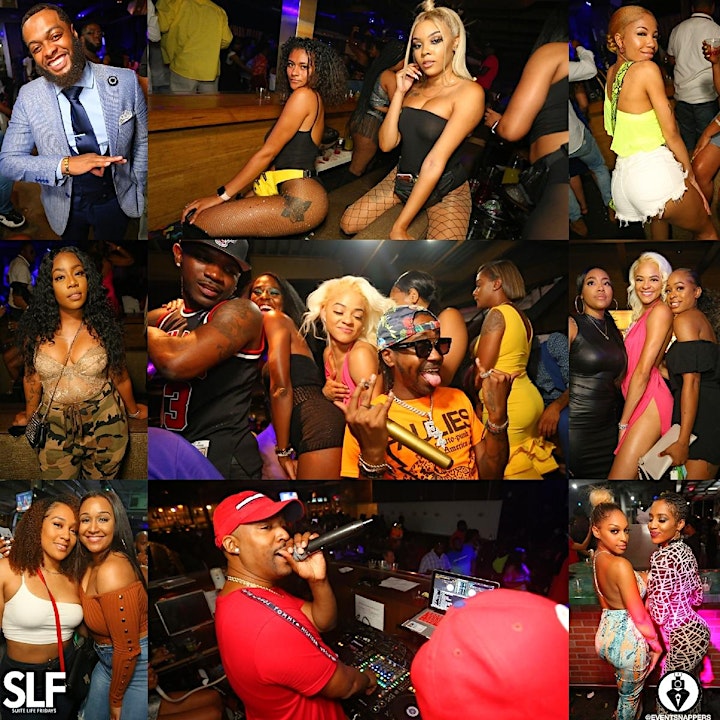 EACH AND EVERY FRIDAY, ALL ROADS LEAD TO SUITE LOUNGE,
FOR THE LITTIEST FRIDAY NIGHT PARTY IN ATLANTA,
SUITE LIFE FRIDAYS WITH YOURS TRULY DJ D-ROCC,
EXCELLENT FOOD, EXCELLENT DRINKS, EXCELLENT HOOKAH,
MUSIC, MAD FUN, DOPE VIBES ALL NIGHT LONG.
BIRTHDAY SEASON TAKEOVER!
2 FLOORS TO PARTY, SEXY OPEN ROOFTOP.
SOCIAL DISTANCING GUIDELINES IN PLACE
MASKS ARE MANDATORY, NO MASKS, NO ENTRY
✅🌡TEMPERATURE CHECKS AT THE DOOR
✅ SANITIZER🛁 STATIONS
✅ EXTRA SAFETY MEASURES
FOR FREE ADMISSION, GET A TICKET
OR TEXT 404.953.9841 FOR MY GUESTLIST!ITS A CELEBRATION, BE THERE... PASS THE WORD, FOR SECTIONS AND PARTY RESERVATIONS CALL 404.953.9841
POWERED BY: ROCCSTAMPED