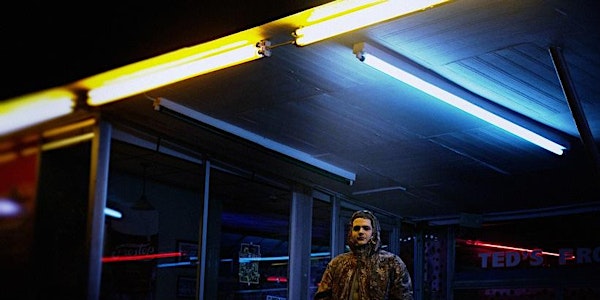 Suicideyear / Clara La San / Jeremiah Meece @ Co-Prosperity Sphere
$12 (ADV), $15 // 17+SUICIDEYEARCLARA LA SANJEREMIAH MEECE-------James Prudhomme, better known as SUICIDEYEAR, is an American electronic composer, DJ, and songwriter from Baton Rouge, Louisiana. He's released a collection of projects with Oneohtrix Point Never's imprint Software Label Co, Brodinski's Bromance and recently with LuckyMe. Recently he released the single "Spider Feet" featuring Swedish rapper Yung Lean. As a producer, he's collaborated with a wide range of artists including Lean, Denzel Curry, Chynna, OG Maco and Bbymutha among others. Initially recognized for his unofficial remixes of artists such as Travis Porter, Future, and Three Six Mafia, over the years he's been tapped to remix the likes of Jacques Greene, Mikky Ekko, Autre Ne Veut and more.UK based artist CLARA LA SAN's music has been circulating the internet for a while, accumulating almost 1 million streams on Soundcloud and her long awaited debut tape Good Mourning (self released in 2017) garnering much attention. Her love of OSTs glisten through lip bitingly strong productions, which move with an ethereal thizz and lush weightlessness. She carries and guides us through her world with whispy vocals and sweet yet confident, confessional hooks. Even her razor-sharp uptempo tracks bear a sense of longing and a truthfully romantic appeal which conveys intimacy through honest human emotion.Stopping by to DJ the heat is JEREMIAH MEECE, who wears many sonic hats: THE-DRUM, JODY, VALIS, & CLIQUE TALK among them. His projects have always taken elements of both deep R&B cuts and mainstream pop and run them through a spaced-out, psychedelic filter. Mmmm, yes. Very nice.*photo by Nick Vernet
When and where
Location
Co-Prosperity Sphere 3219-21 South Morgan Street Chicago, IL 60608
Performers
Headliners
More Performers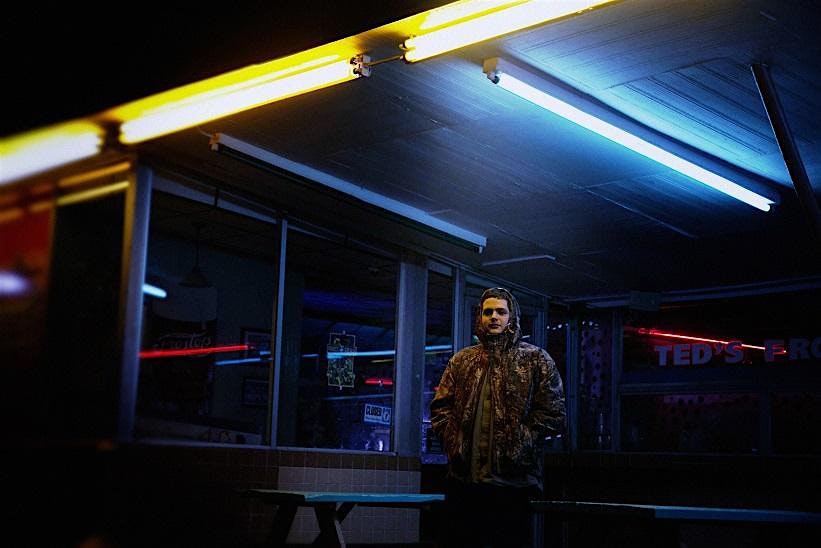 About this event
$12 (ADV), $15 // 17+
-------
James Prudhomme, better known as SUICIDEYEAR, is an American electronic composer, DJ, and songwriter from Baton Rouge, Louisiana. He's released a collection of projects with Oneohtrix Point Never's imprint Software Label Co, Brodinski's Bromance and recently with LuckyMe. Recently he released the single "Spider Feet" featuring Swedish rapper Yung Lean. As a producer, he's collaborated with a wide range of artists including Lean, Denzel Curry, Chynna, OG Maco and Bbymutha among others. Initially recognized for his unofficial remixes of artists such as Travis Porter, Future, and Three Six Mafia, over the years he's been tapped to remix the likes of Jacques Greene, Mikky Ekko, Autre Ne Veut and more.
UK based artist CLARA LA SAN's music has been circulating the internet for a while, accumulating almost 1 million streams on Soundcloud and her long awaited debut tape Good Mourning (self released in 2017) garnering much attention. Her love of OSTs glisten through lip bitingly strong productions, which move with an ethereal thizz and lush weightlessness. She carries and guides us through her world with whispy vocals and sweet yet confident, confessional hooks. Even her razor-sharp uptempo tracks bear a sense of longing and a truthfully romantic appeal which conveys intimacy through honest human emotion.
Stopping by to DJ the heat is JEREMIAH MEECE, who wears many sonic hats: THE-DRUM, JODY, VALIS, & CLIQUE TALK among them. His projects have always taken elements of both deep R&B cuts and mainstream pop and run them through a spaced-out, psychedelic filter. Mmmm, yes. Very nice.
*photo by Nick Vernet