About this Event
Equip yourself by recognising the signs & symptoms of people who are contemplating suicide and to provide immediate & effective help so you could prevent a loved one from committing suicide
Join and learn more through our suicide prevention workshop in the voices festival 2019."If only I knew…"
🌧 🌧 🌧
Well now you do.
Workshop Speaker: Mr Raymond Lee
Licensed counsellor and ︎certified suicide prevention trainer.
Master of counseling from HELP University
Part of Mercy Team Malaysia to help with trauma family member of MH370 incident
✨RE:define LIFE✨16 Nov 2019
2 sessions available:
1
1
11:00am -12:00pm
2:00pm - 3:00pm
Enjoy complimentary entry to The Voices Festival when you sign up for the workshop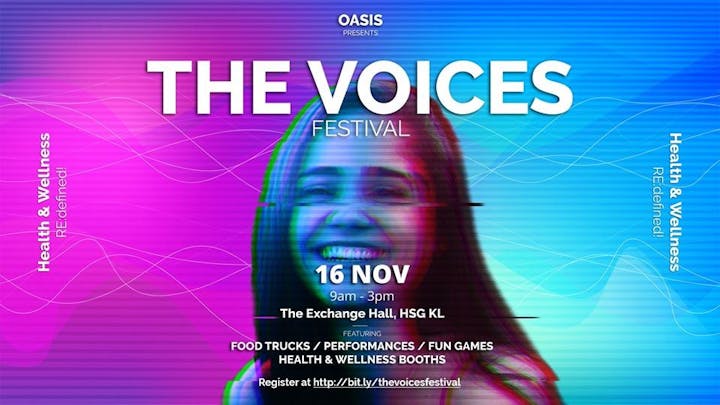 ✨✨✨ AT THE VOICES FESTIVAL, YOU WILL...
#1 Step into a Multi-Sensory SCHIZO Simulation Experience
Ever thought what is life like for a Schizophrenic patient? Come and experience their daily lives through this simulation by engaging with your five senses: see, hear, smell, taste and feel...(Worth RM50)
#2 Get Access to Creative Counselling Tools
Express your emotions creatively with our fun counselling tools such as sand art therapy and projective cards! (Worth RM60)
#3 Expect delicious food trucks, special performances and health & wellness booths. After all, it's a CELEBRATION!