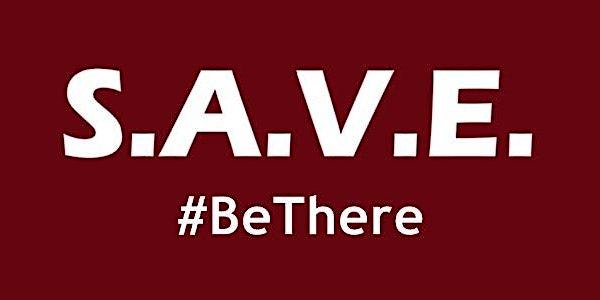 Suicide Prevention Training for the Military Affiliated Population
S.A.V.E. is a one- to two-hour gatekeeper training program provided by VA suicide prevention coordinators
About this event
S.A.V.E. is a one- to two-hour gatekeeper training program provided by VA suicide prevention coordinators to veterans and those who serve veterans. Optional role-playing exercises are included. S.A.V.E consists of the following five components:
Brief overview of suicide in the veteran population
Suicide myths and misinformation
Risk factors for suicide
Components of the S.A.V.E. model (Signs of suicide, Asking about suicide, Validating feelings, Encouraging help and Expediting treatment)
S.A.V.E. was developed by the Education Corps of the VA Center of Excellence for Suicide Prevention and consists of a PowerPoint presentation, training script, instructors guide and toolkit, pre- and post-evaluation instructions, evaluation forms, tracking sheets and S.A.V.E. brochures.
Program Objectives
After training, the participant will be able to:
Identify the scope of the problem of suicide among the veteran population.
Identify the importance of suicide prevention.
Discuss myths and misinformation about suicide.
Identify a veteran who may be at risk for suicide.
Discuss signs and symptoms of suicidal thinking.
Ask questions about suicide in an objective and non-threatening way.
Refer a veteran for evaluation and treatment.
This training in presented in partnership with the Eastern Colorado VA Healthcare System and is part of the Suicide Prevention Collaborative of El Paso County