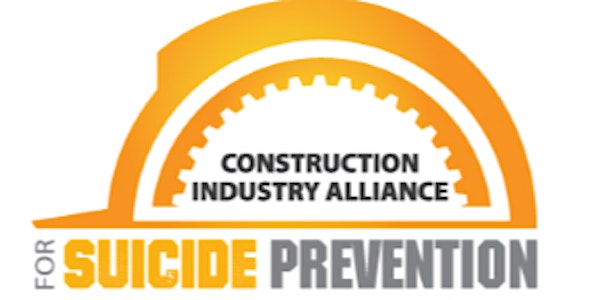 Suicide Prevention Summit - Indianapolis
When and where
Location
2820 N. Meridian St. Indianapolis, IN 46208
Description
Suicide Prevention Summit
The construction industry has the highest number of deaths by suicides according to a study by the Centers for Disease Control (CDC) yet many people in the industry are unaware of this statistic. It is time to start the conversation to build awareness and provide the necessary tools to help reduce the number of suicides.
The Central Indiana Chapter of the Construction Financial Management Association (CFMA), the Indiana Subcontractors Association (ISA), the Coalition for Construction Safety (CCS), and the Indiana Construction Roundtable (ICR) will be presenting a half-day Suicide Prevention Summit on Tuesday, January 23, 2018 at the Ivy Tech Conference Center in Indianapolis. The purpose of this summit is to bring together industry leaders and subject matter experts to learn more about this subject, identify some key steps and best practices that we can implement in our own companies and to work together to formulate ideas to spread the word across the state and beyond. Presenters will include health counselors, industry representatives and those personally impacted by suicide.
Join us January 23rd from 7:30 a.m. - 12:30 a.m. for this free event. Breakfast will be provided.
Sponsorship packages are available. For more information, contact Mike Marsella at MJ Insurance at (317) 805-7524.
---
Thank you to our Sponsors!