Description
Suicide: Effective Crisis Response and Treatments
Presented by Dr. Lisa Firestone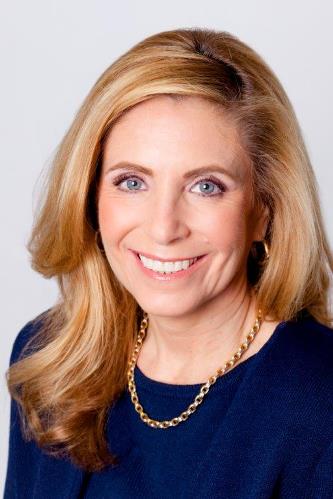 Lisa Firestone, PhD is the Director of Research and Education at the Glendon Association and Senior Editor for www.psychalive.org
She has been involved in clinical training and research in the areas of suicide and violence which resulted in the development of the assessments Firestone Assessment of Self-destructive Thoughts (FAST )and (FASI) and the Firestone Assessment of Violent Thoughts (FAVT), for adults and adolescents. Dr. Firestone is the author of numerous articles, chapters and books including: Conquer Your Critical Inner Voice, Creating a Life of Meaning and Compassion and The Self under Siege and is a clinical psychologist in private practice and consultant on the management of high risk clients.
About the training:
Suicide is the most common psychological emergency that therapists will encounter, and it is on the rise. For mental health professionals with an active clinical practice, suicide is an occupational hazard that can be both emotionally and practically devastating. Recent research has identified suicide-specific therapies that are effective in treating both suicidal ideation and behavior. Most therapists are not aware of them nor have they been trained in them, so most suicidal clients do not receive these potentially lifesaving treatments. This online course with suicidologist Dr. Lisa Firestone will provide an invaluable opportunity for therapists to become familiar with these empirically validated, evidence-based treatments for suicide that are fast becoming the standard of care.
Learning Objectives:
Identify the most important techniques/tools for assessing suicidal risk
Recognize innovative and effective suicide therapies that will allow clinicians to be more effective with suicidal clients
Activate strategies to minimize the risk of successful lawsuits or sanctions
Find effective coping strategies for the emotional impact of working with clients who attempt suicide or actually commit suicide
Implement effective state-of-the-art crisis interventions for suicidal patients that will allow clinicians to practice to the standard of care
Recognize risk factors and warning signs for suicide
THIS COURSE MEETS CALIFORNIA'S NEW REQUIRED TRAINING IN SUICIDE TREATMENT & THERAPY: Starting in 2020, all California psychologists are required to attend training in suicide therapies. The same is required of all MFTs/LCSWs, starting in 2021.
---
Check-in, continental breakfast begin at 8:30am; Training from 9:00am - 4:30pm
Continental Breakfast and boxed lunch will be provided.
Onsite Parking: Onsite parking available for $6. Limited street parking is available.
Continuing Education Credits: up to 6 credits available for PSY, MFT, and LCSW's
APA: Children's Institute, Inc. is approved by the American Psychological Association to sponsor continuing education for psychologists. Children's Institute, Inc. maintains responsibility for this program and its content. The California Board of Behavioral Science (BBS) now recognizes APA continuing education credit for license renewal for LCSWs and MFTs.
CANCELLATION/REFUND POLICY:
By registering for this training the agency/individual is liable for the registration fee, which is fully refundable up to Sept. 3, 2019. Registration is transferrable prior to the start of the training. Once the training begins, fees are non-refundable/transferrable and no partial refunds will be given.
Questions? Email AHapuarachy@childrensinstitute.org or @ 213.260.7623
For the Complaint/Grievance Procedure information, please go to:
https://www.childrensinstitute.org/professional-resources/