Sugar Social - An Exclusive Dessert & Cocktail Experience

Multiple Dates
Event Details
Visit the Sugar Social website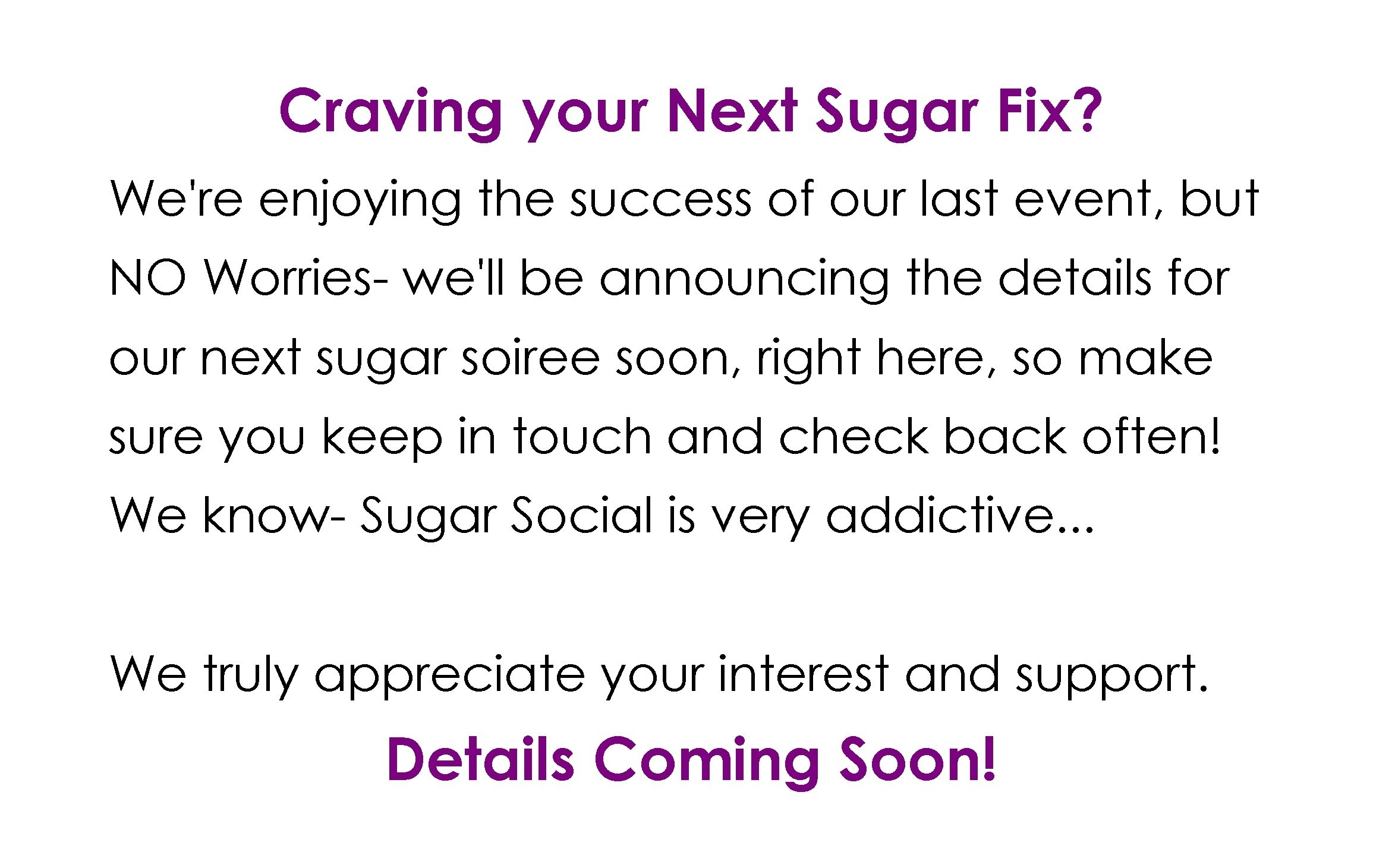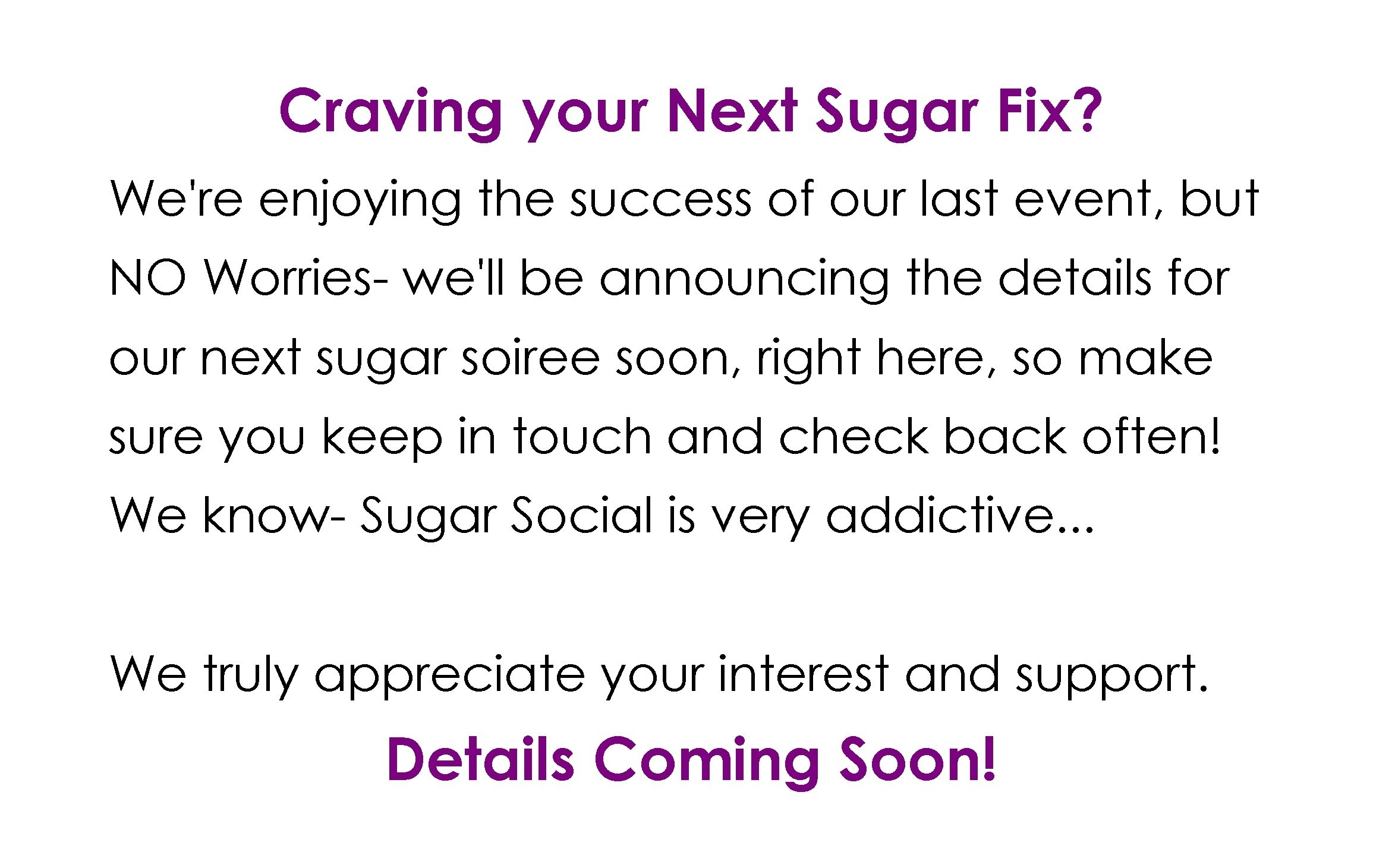 Next:  2012 schedule in the works! 
Visit us and our wonderful brand partners at
 www.SugarSocial.GabesGurlEP.com
:: The preferred way to ensure a successfully S W E E T and I N D U L G E N T lifestyle ::
* . * . * . * . * . * . * . * . * . * . * . * . * . * . * . * . * . * . * . * . * . * . * . * . * . * . *
 Above photos by Ron Manville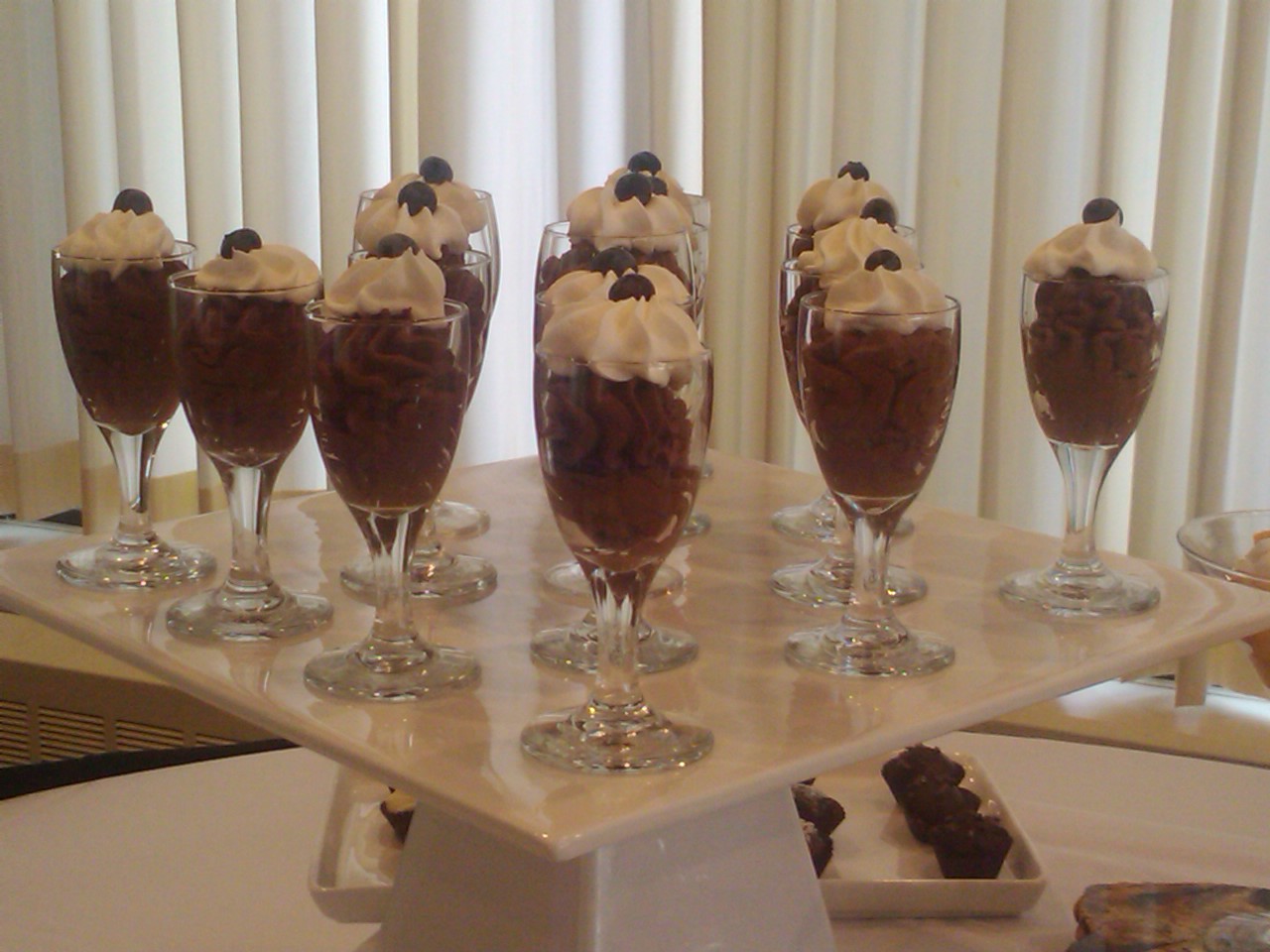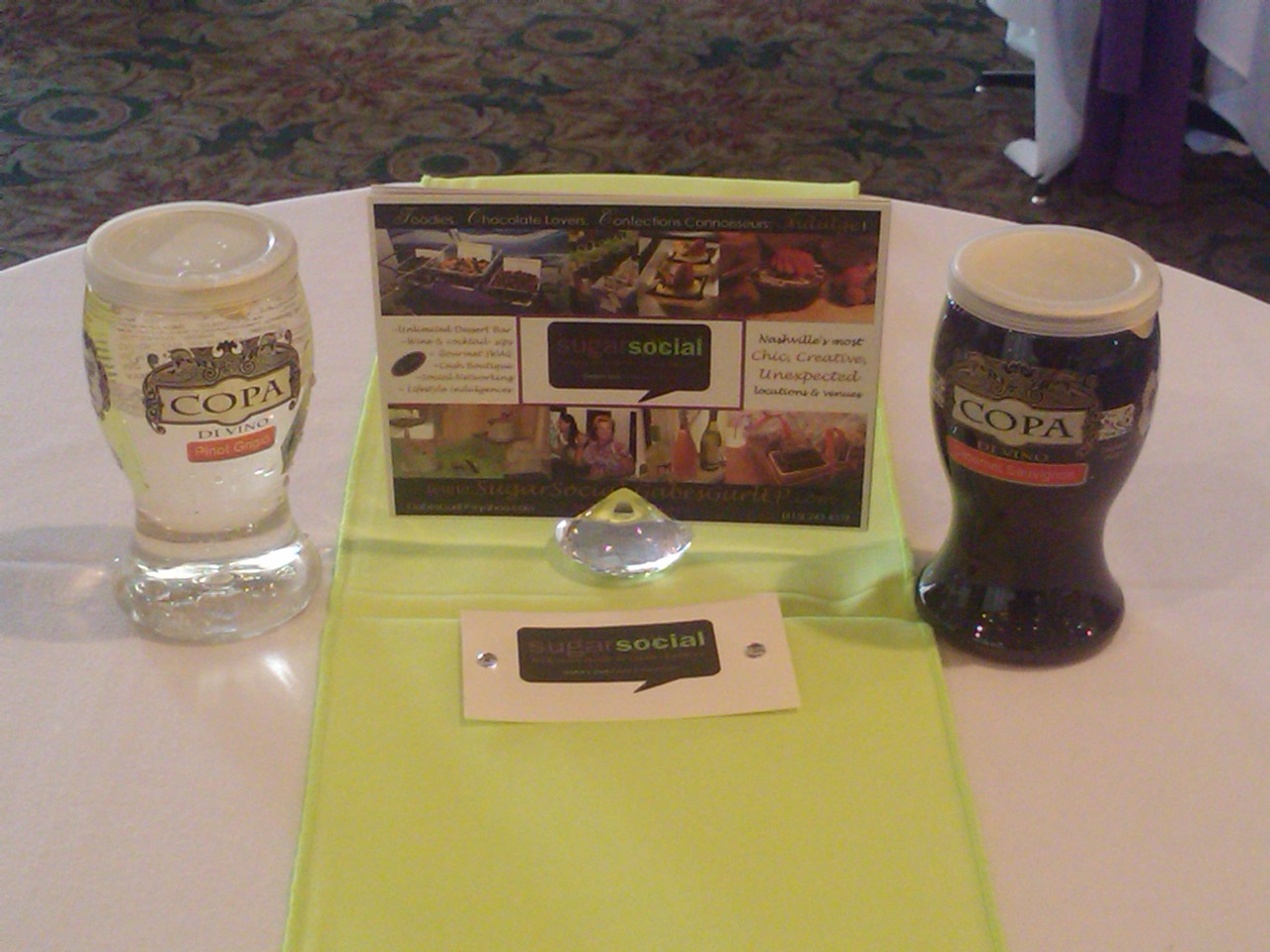 for more pictures, information, and details
a unique evening of socializing, tasting, discovering, shopping, and indulging in the luxury ART of beautiful desserts, confections, concoctions, and chocolates- we'll showcase fabulous favorites and the newest tastes to satisfy the sweet tooth and dessert enthusiast, including some allergy-friendly and healthier options, plus whimsical gifts, gadgets, and fun stuff that pay homage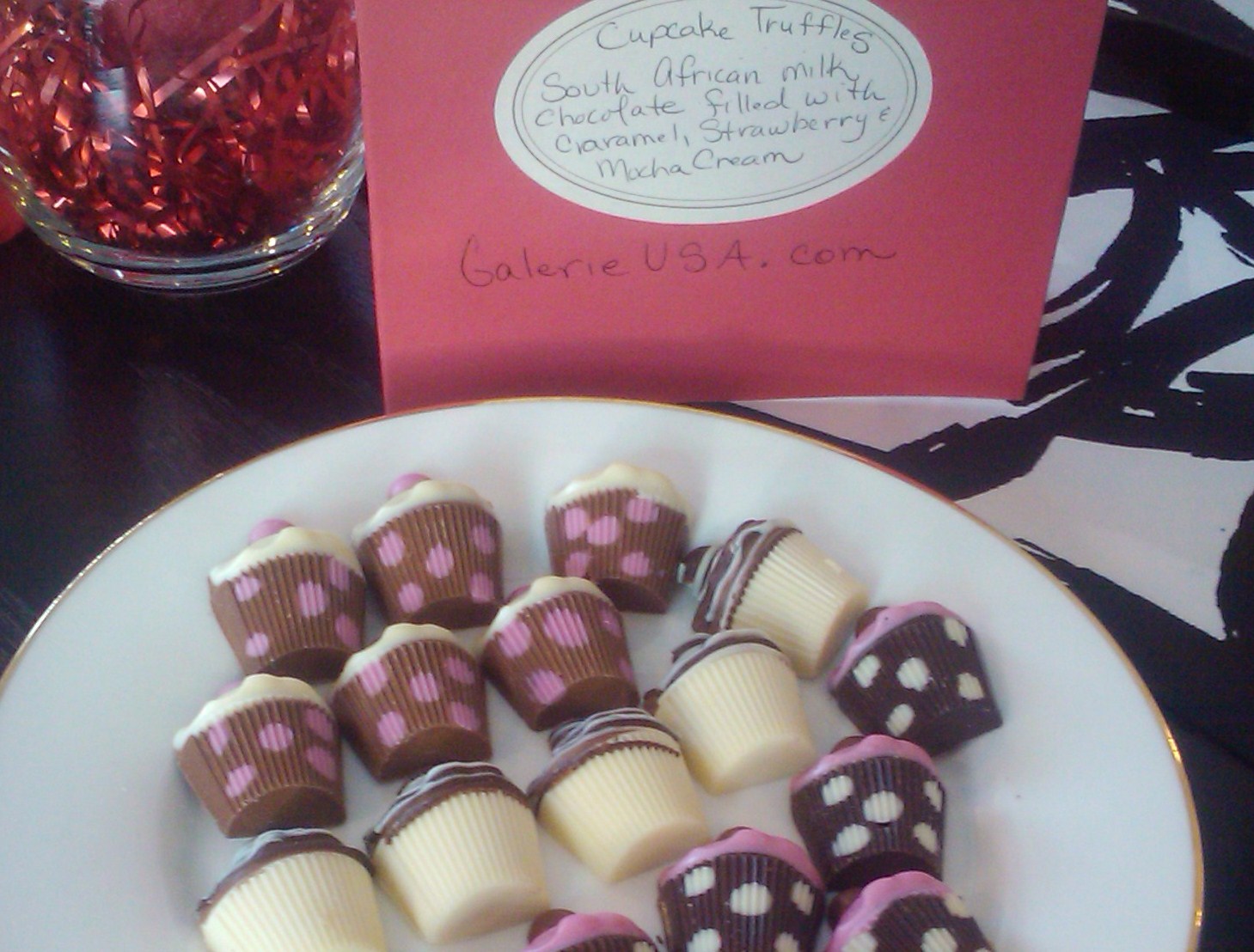 Event photos courtesy Gabe's Gurl Event Productions
VIP Sugarist Admission includes...
::: Unlimited tastings of the most creative and unique gourmet sweets we can find anywhere, including premium low sugar, gluten-free, and other healthy alternatives- everything for the sweet tooth at heart, including the Candy Station. If we love it, we know you will, too- we're sharing it with you
::  ::  ::
::: Wine, spirit, and cocktail tastings, sips, and pairings featuring selections from food and beverage specialist and skilled mixologist Galen Johnson of b. Merry Group
::  ::  :: 
::: The Sweet Boutique, our cash bar (gift shop!) of sweet-themed books, edible treats, kitchenware, jewelry, foodie tees, imported and domestic chocolates, new-to-market eats and sips, whimsical items, foodie-themed art, unique "not-available-anywhere-else" giftware, jewelry, and fun stuff
::  ::  ::
::: Socializing, sipping, shopping, sampling, and schmoozing with other dessert lovers, gourmet enthusiasts, food and lifestyle journalists, artisan producers and entrepreneurs, localites, urban sophisticates, tastemakers, industry notables, and recognizable names
::  ::  ::
 ::: Fabulous surroundings- and always a surprise or two
 Confections Connoisseur admission includes...
 everything above, plus
:::A chic SWAG Sack gourmet gift bag filled with a variety of new (and new to you!) food, beverage, chocolate, confections, and lifestyle product samples and treats from our amazing brand partners
(NOT available to door admissions)
 ::  ::  ::
::: 30 minute pre-entry into venue
:: :: ::
::: Connoisseur's Reception
::  ::  ::
Sponsor, partner, and exhibitor opportunities are always available.
 SnazzyCakes and Cookies by Barbara Altomare
NOTE Concerning Payments: If you use the eCheck option, please do so at least one week prior to event date. eChecks take several business days to process, and will result in your being denied admission at the door, EVEN if you have printed a paper ticket. NO REFUNDS will be given. All tickets sales are final.
NOTE Concerning Attire: We work very hard to provide you with a unique experience in a sophisticated environment. We encourage you to express yourself, but please be aware that our Dress Code will be enforced. Guests in athletic wear, flip flops, ragged clothing, beach wear, etc. will not be permitted inside, EVEN if in possession of a valid ticket. NO REFUNDS, no exceptions. All ticket sales are final.
We truly appreciate your support in making this the SWEETEST sought-out destination in Nashville!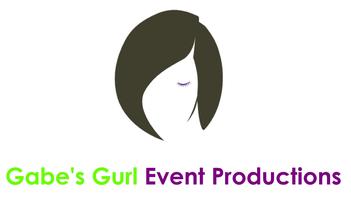 for 21+ dessert lovers, chocolate enthusiasts, wine and cocktail connoisseurs, and serious foodies who appreciate the ART of amazing eats, choose to enjoy dessert first, and who are always on the lookout for the most unique new taste treat
The Attire:
"Sweet, Chic, and Sassy" - first-impression casual
The Setting:
Middle Tennessee's most sophisticated, innovative, and unexpected locations
Your Host:
Gabe's Gurl Event Productions
foodie, entrepreneur, innovator, visionary, creator of Gallery of Gourmet (soon), Runway Marketing Boutique (soon), Sugar Social - An Exclusive Dessert & Cocktail Experience, SWAG Sack, and Destination Dinner (soon)
Admission:
In advance online, at the door when available
You deserve to! 
The Crowd:
Organizer
Gabe's Gurl Event Productions
Gabe's Gurl Event Productions, a Nashville-based boutique event producer, creates upscale tasting soirees that allow food, beverage, and dessert connoisseurs to discover fresh, innovative, exceptional gourmet eats and sips that sweeten everyday life, celebrations, and occasions, AND afford the fabulously unique specialty food, kitchenware, beverage, and  lifestyle brand cool new promotional opportunities and sampling experiences to showcase their amazing products and connect with passionate consumers, food/lifestyle media, industry notables, & tastemakers in a sophisticated, intimate environment. Our savvy social marketing puts artisan brands before discerning audiences to discover and indulge in premium taste innovations.