Description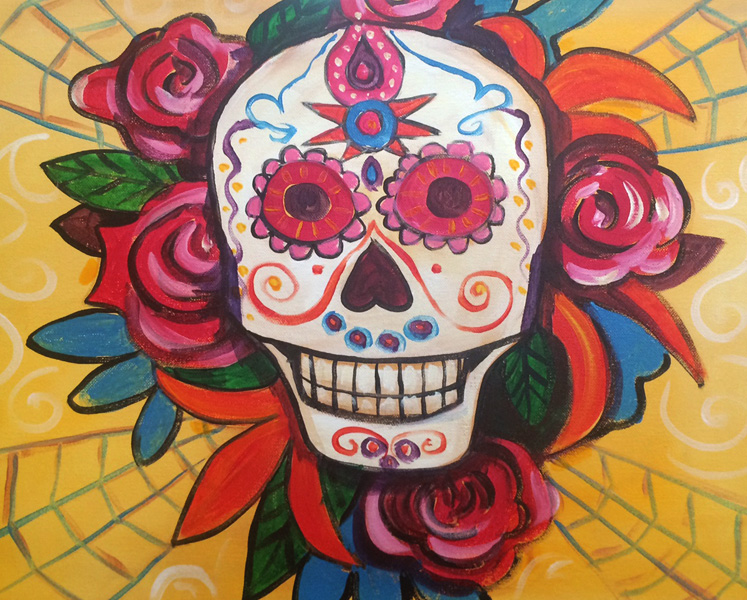 Come paint this glorious sugar skull with us! You can choose to decorate it with your own symbols, or simply follow along. Savor a refreshment from our historic bar while enjoying the good company of friends and new friends you'll meet. By the end of the night you will be amazed at the art piece you have created yourself – something you will be proud to hang in your home! Beginners are welcome in all our classes. No experience necessary!
You will receive simple step-by-step guidance by our instructor to inspire your own masterpiece, and can enjoy good company, wine, beer or non alcoholic beverages and snacks available for purchase.
Medium: Acrylic
Instructor: Julia Ward
Price per seat is $35
Purchase 2 or more tickets for $29 per seat. Have fun and save!
If you have a gift certificate, please call us at 530-271-1000 to reserve your seat. Bring your certificate to redeem at the class.
Class starts promptly at indicated time above.