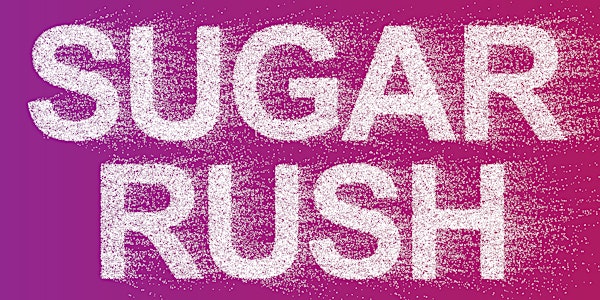 Sugar Rush 2017 Tickets available for both nights please use tab below for date you want!
When and where
Location
Rail Stop Restaurant & Bar 96 Guest Street Brighton, MA 02135
Description
SUGAR RUSH 2017
Tickets are still available for both dates! Please use the drop down for the date you are interested in!
Sunday, July 16 & Monday, July 17 at 6 pm at Rail Stop, 96 Guest St., Brighton
Join Boston's Best Pastry Chefs for a 5-Course Tasting of Unforgettable Desserts!
Once again, several of Boston-area's most talented pastry chefs join together for 2 evenings of unforgettable sweets and sharing.
Each evening will feature 5 pastry chefs presenting 5 unique desserts. Chefs will share their inspiration and techniques behind their sweet concoctions.
Join us one night…or both!
Price: $60 per person/per evening
Optional Cocktail Paring: $25*/per evening

Gratuities are not included in prices.

* Must be over 21 years old. Must be purchased with the Sugar Rush Dessert Event and cannot be sold alone.

All Proceeds from dessert tasting will Benefit Bakes for Breast Cancer, one of Boston's premier non-profits raising money for breast cancer research since 1999, one sweet at a time.
---
---
Sugar Rush Sunday July 16, 2017
Pastry Chefs for Sunday evening will include:
Pastry Chefs from these favorite restaurants & cooking schools and more will be whipping up their sweet creations just for you:
* Jesse Jackson III No 9 Park
* Shaun Velez Deuxave
* Stacy Mirabello Johnson & Wales
* Katie Hamilburg 80 Thoreau
* Craig Williams Williams Family Baking Co.
Menu Highlights for Sunday, July 16 Sugar Rush 2017
Watermelon Herbed Vacherin
Lemongrass Poached Blueberries, Candied Watermelon, Meringue
Shaun Velez, Deuxave
Coconut Mousse
Cucumber Mint Sorbet, Caramelized Quinoa
Stacy Mirabello, Johnson & Wales University
Salted Caramel Macarons
Passion Fruit Sorbet, Almond, Plum, Laphroaig Whisky
Katie Hamilburg, 80 Thoreau
Sugar Rush Monday July 17, 2017
Pastry Chefs from these favorite restaurants & cooking schools and more will be whipping up their sweet creations just for you:
* Valerie Nin Grill 23
* Keri Anderson Pastry Chef

* Linnea Blake Eastern Standard/Island Creek

* Jaime Davis Schick Johnson & Wales & Rail Stop

* Joshua Livsey.. Harvest
Menu Highlights for Sunday, July 16 Sugar Rush 2017
Key Lime Pie
compressed mango, white chocolate pop rocks, coconut sorbet, raspberry foam
Keri Anderson, Private Country Club
Blackberry Mousse Crepes
poached nectarines, hazelnut crumble, fresh blackberries
Valerie Nin, Grill 23